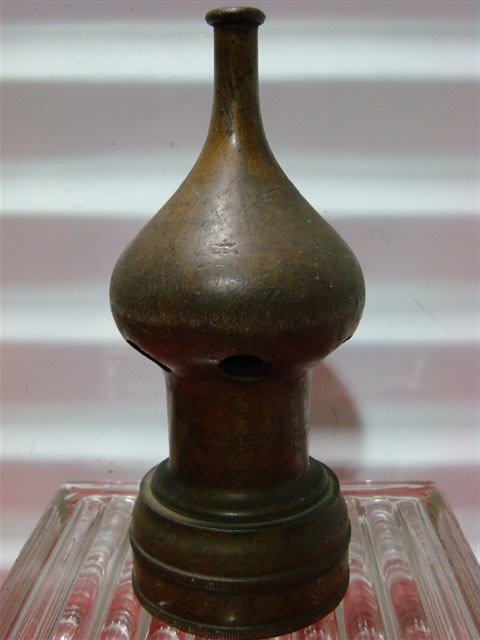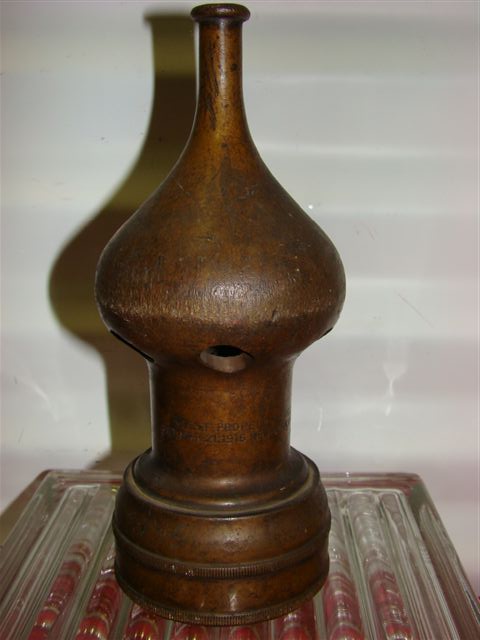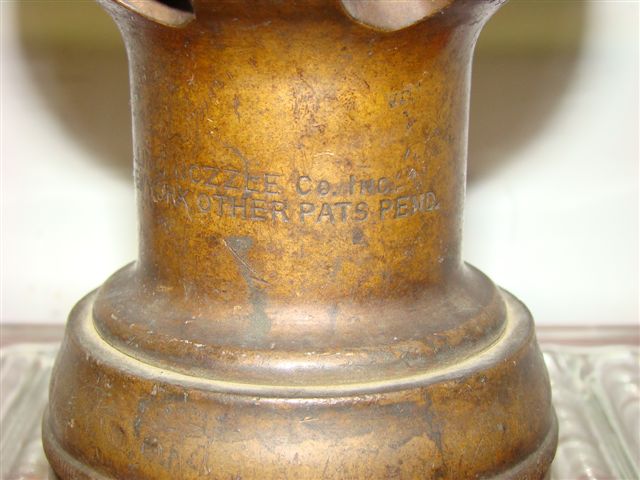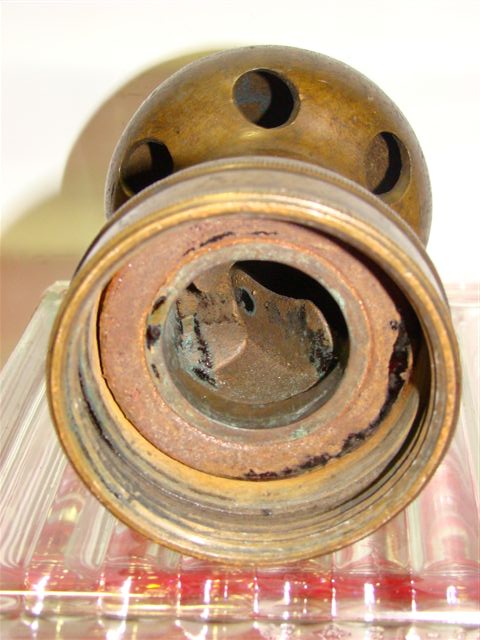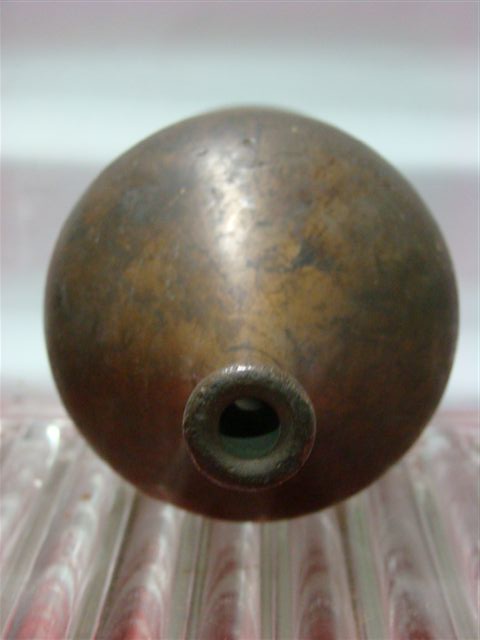 Antique "Self Propelling Nozzle Inc" Cellar type fire nozzle. This is a 2
1/2" hose size and is made or brass construction. The Pat. Date is Mar. 21,
1916 and was Mfg. In new York. It is good original condition. This unique
style of nozzle is getting very difficult to find and would make a "great"
addition to anybody's collection.