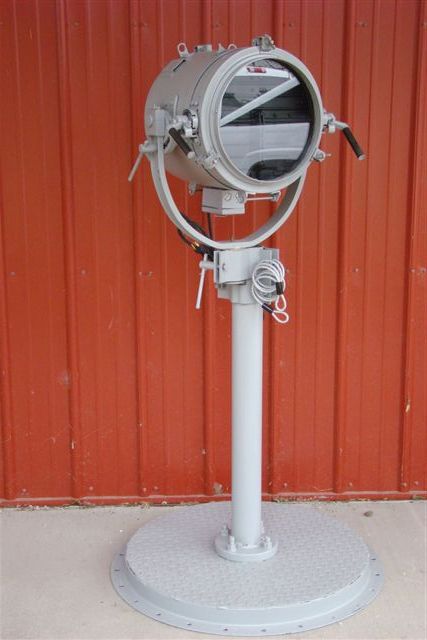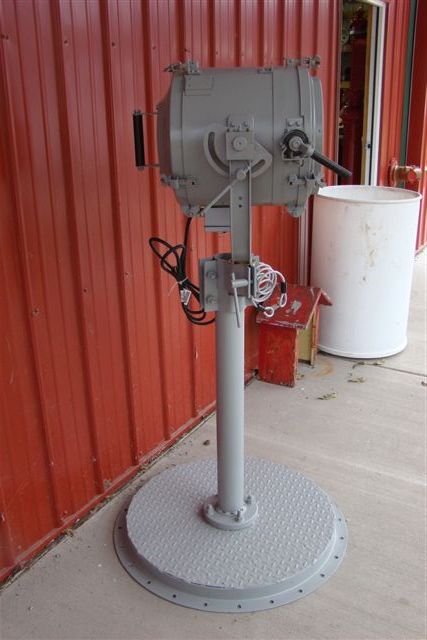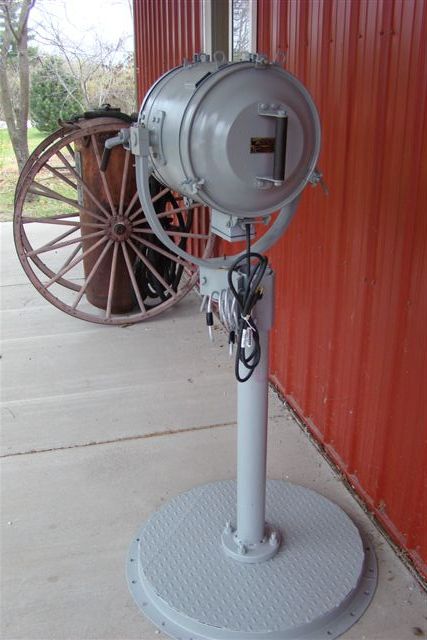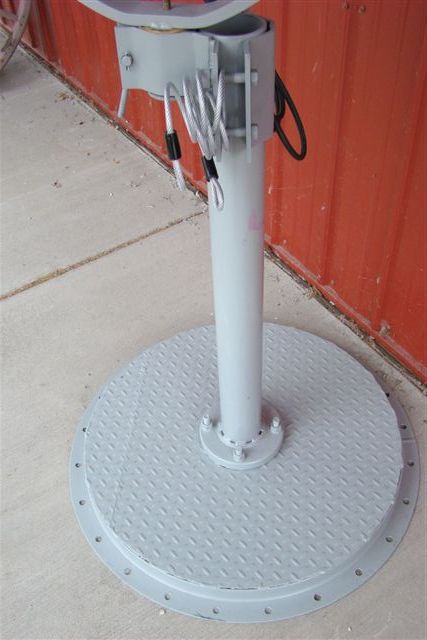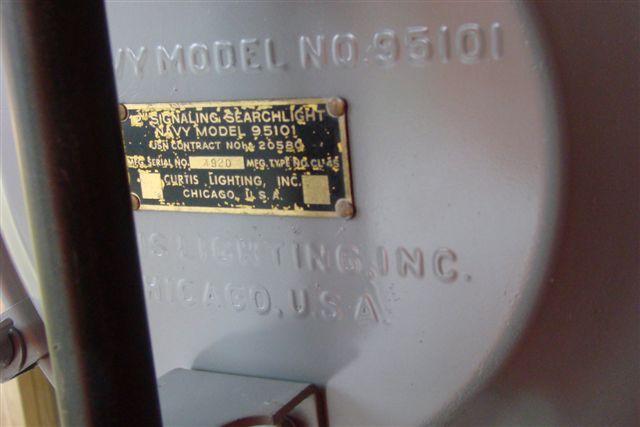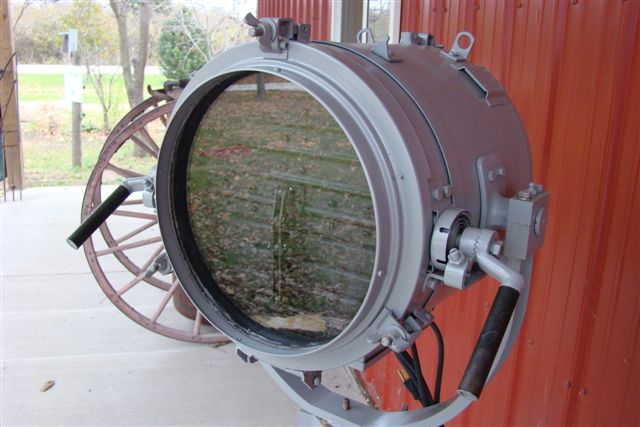 U.S. Navy ship's signaling light mounted on metal pole & base. This is a
14" dia. U.S.N. mod#95101 hand type signaling light, converted to a 500 watt
standard light bulb with mogul base and all new wiring (120 volt A/C)power.
The light was built by the Curtis Lighting Company of Chicago, Il. It is 14"
dia. X 19" in depth & stands approx. 60" tall on removable stand. "Be the
first one on the block" with one. Great for the "deck or dock". The light
can be purchased with out the stand but would still include the mounting bracket.
List Price-------------------------$950.00 with stand and $750.00 with out stand.