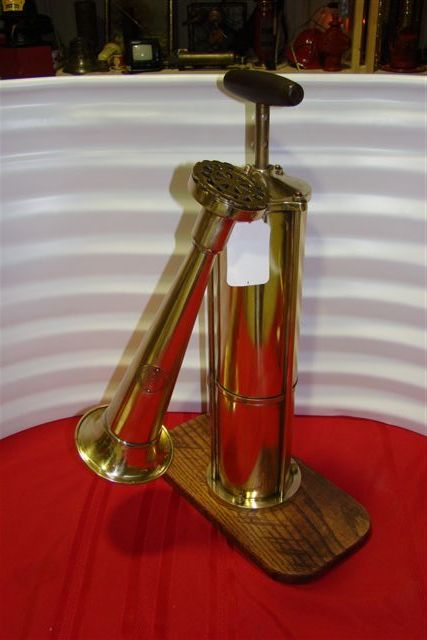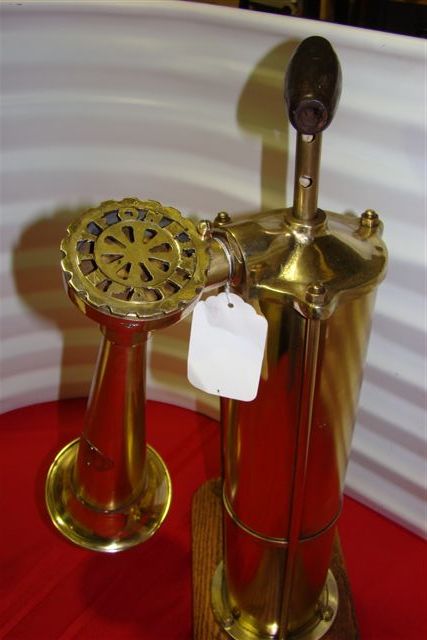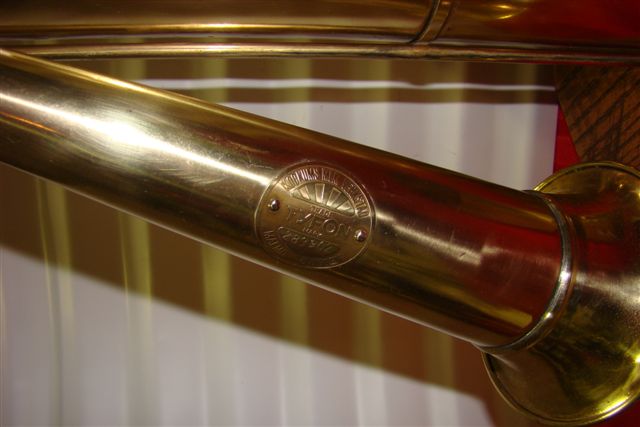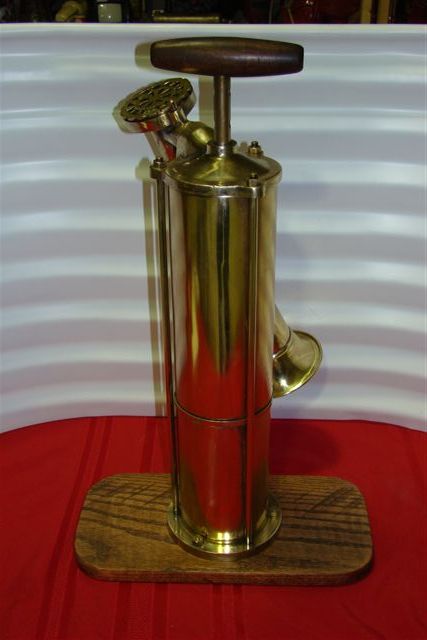 Brass hand pumped type of nautical "fog Horn", buffed & lacquered. It was
MFG. By the Tyfon Company of Sweden. It stands 24" high and is mounted on a
oak base. It is approx 24" high and it has a sound of a semi-truck's air
horn. Use it for waking the kids or at the football game.