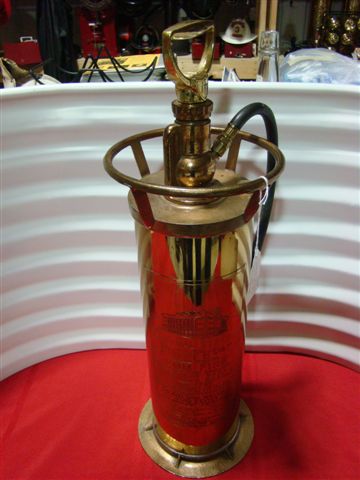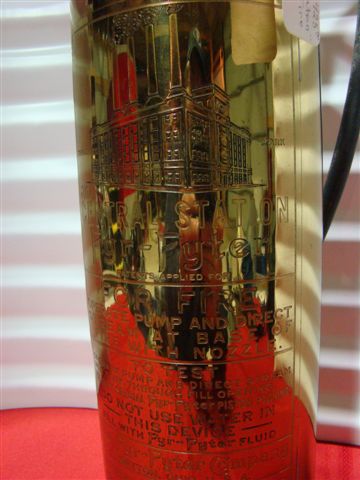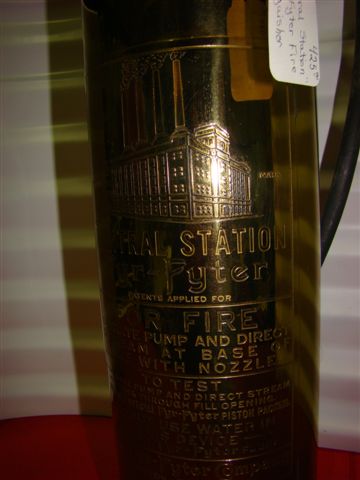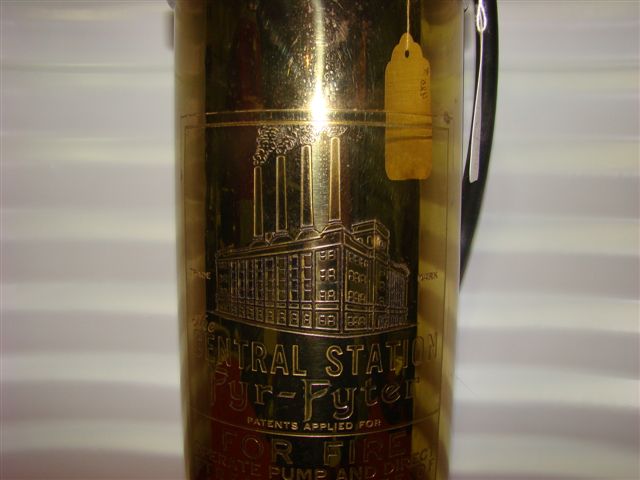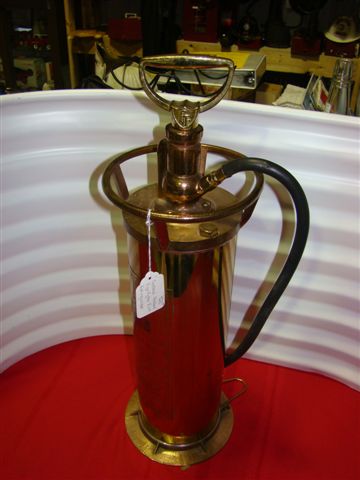 Fyr Fyter "Central Station" carbon tet hand pump fire extinguisher with
"factory" trade mark. This is probably one of the neatest fire extinguishers
I have seen. It appears to be in the original patina and the hose was
repaired and a few finish blemishs. It measures 27" high x 8 1/2" in diameter.