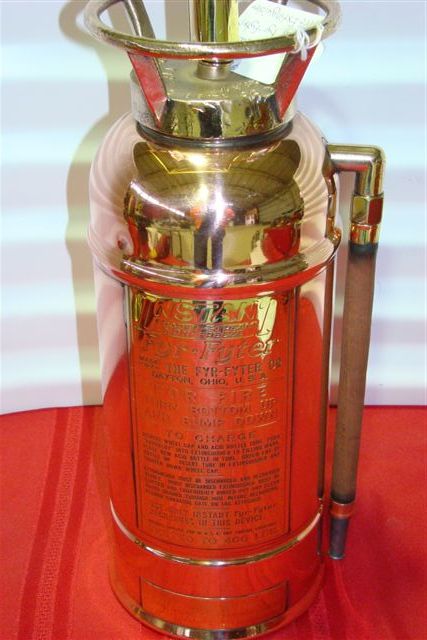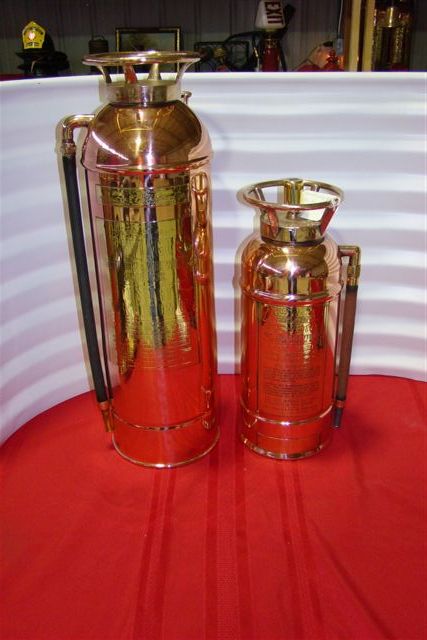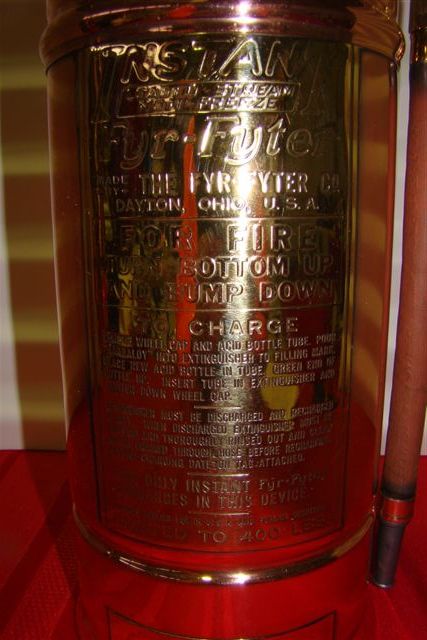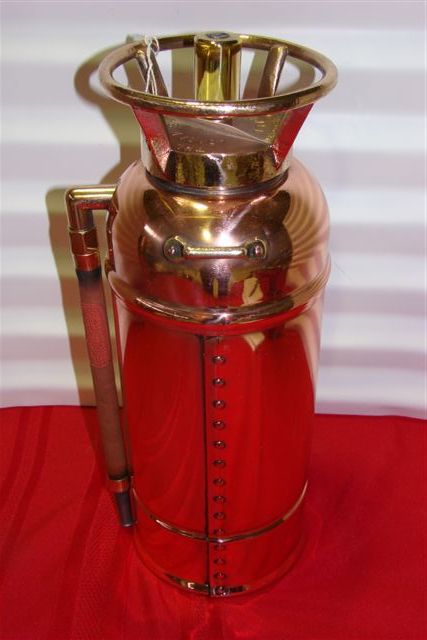 Very unusual "Fyr Fyter" 1 1/2gal.?small size, Soda acid fire
extinguisher, buffed & lacquered. This extinguisher measures 17 1/2" tall It
is called the "Instant" and MFG. by the Fyr Fyter Fire Extinguishing Company
out of Dayton, Ohio. See the size comparison photo. This is the first one
like this that I have ever had for sale.
Selling Cost----------------------------Contact us for pricing. Thanks.