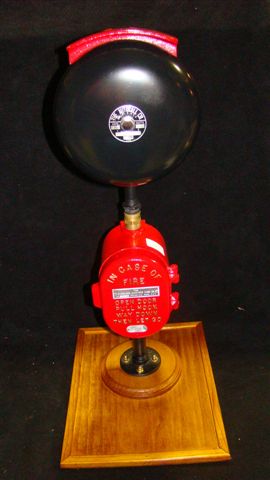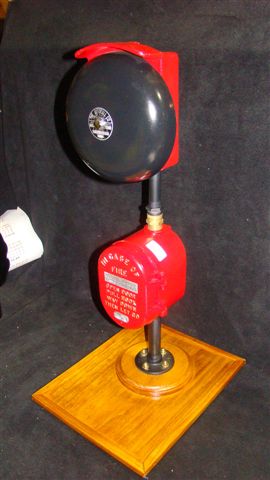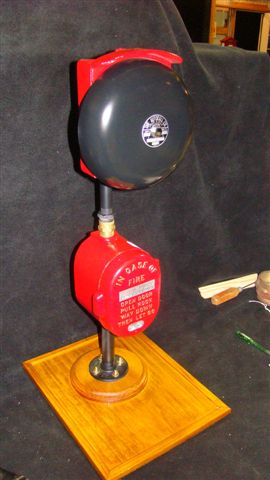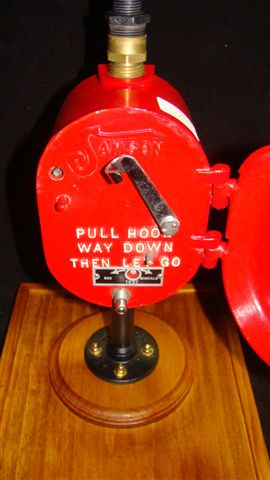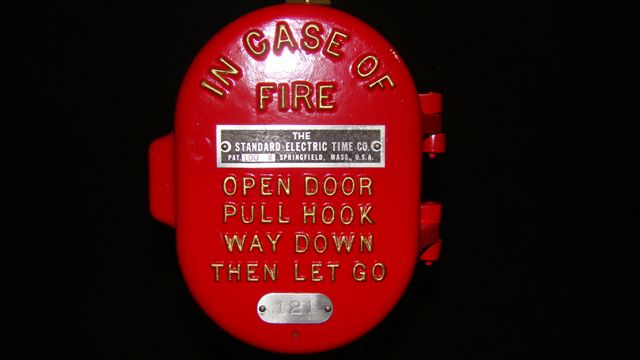 Working Standard Electric Coded Fire Alarm Station with 8" Auto Call
Alarm Bell, all restored and wired up with battery to sound out the #121
Alarm Coded. Open the door and pull down on the lever and the bell will
sound out the "121" alarm code three times. This assembly is mounted on a
wood base and stands 27" tall. The wooden base measures 14 1/2" x 11 1/2".
This is a really cool addition to any fire alarm enthusist collection.