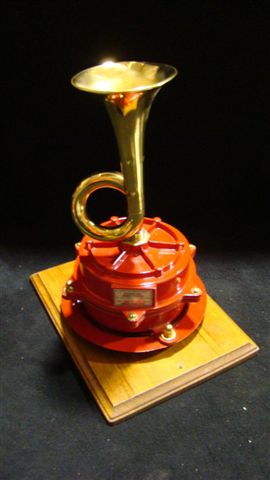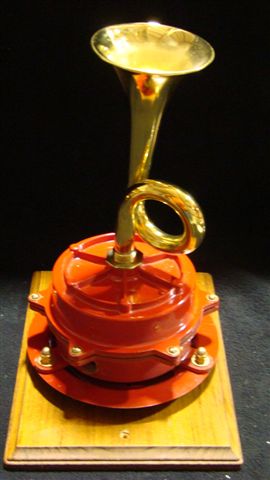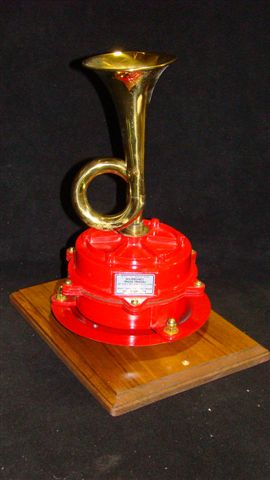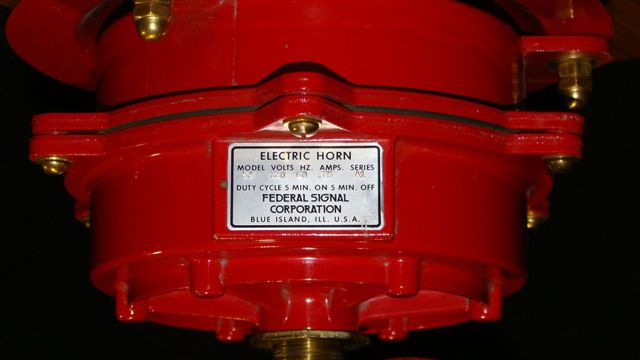 Wall Mount Federal Signal Trumpet Type Fire Alarm Horn restored and
mounted on wood plaque. This is Mod #55, 120 volt , series AL, Duty cycle of
5 min. on & 5 min. off, alarm device with polished brass trumpet horn. It
was made by the Federal Signal Corp. of Blue Island, Illinois. It measures
8" diameter x 12 1/2" high and is mounted on a wooden wall base measuring
11" x 9".