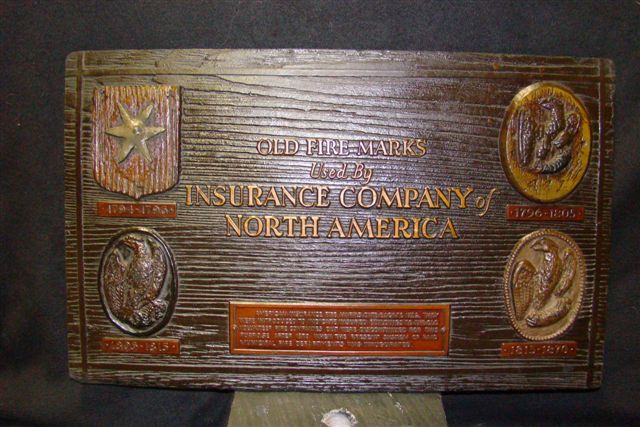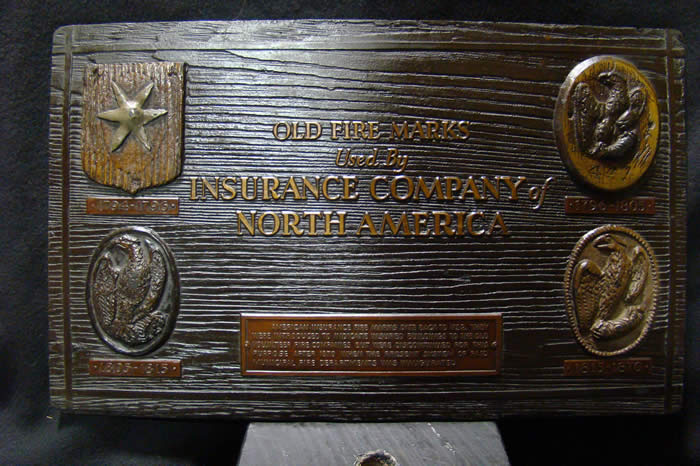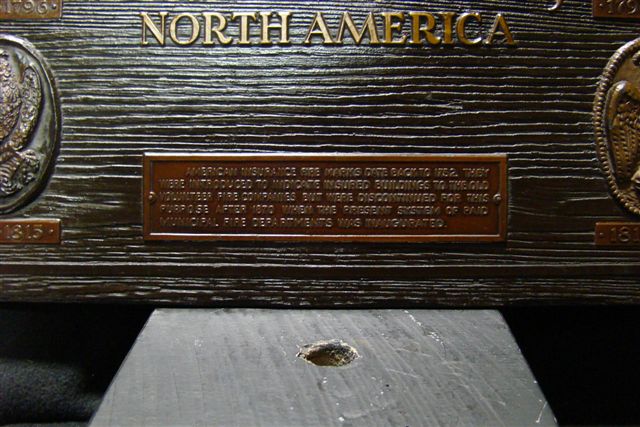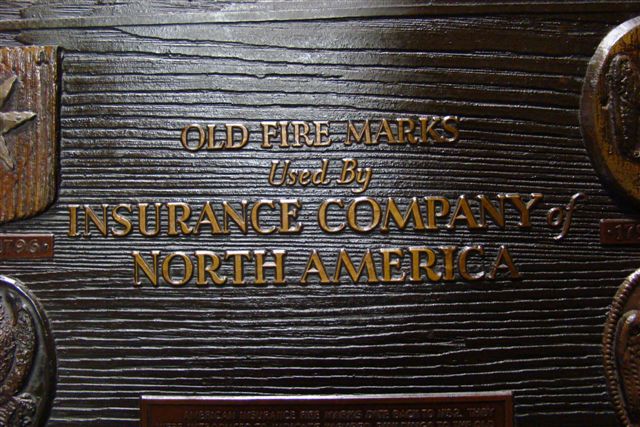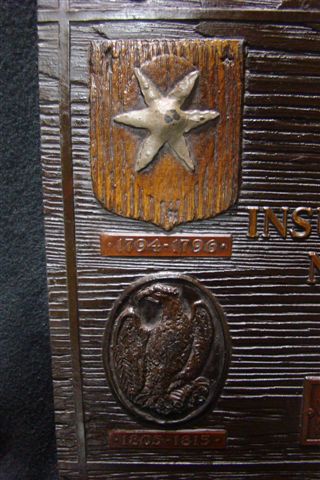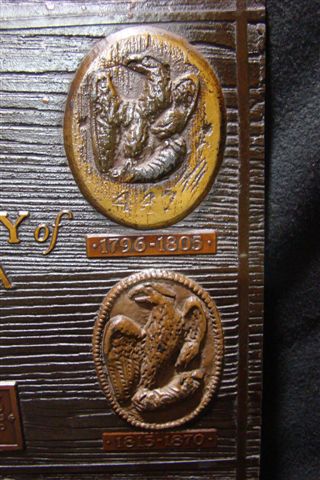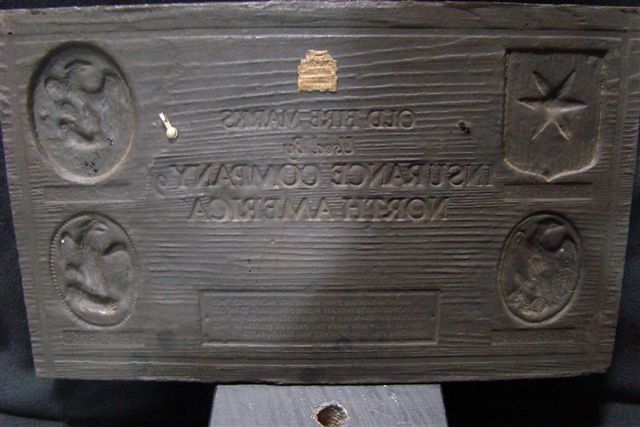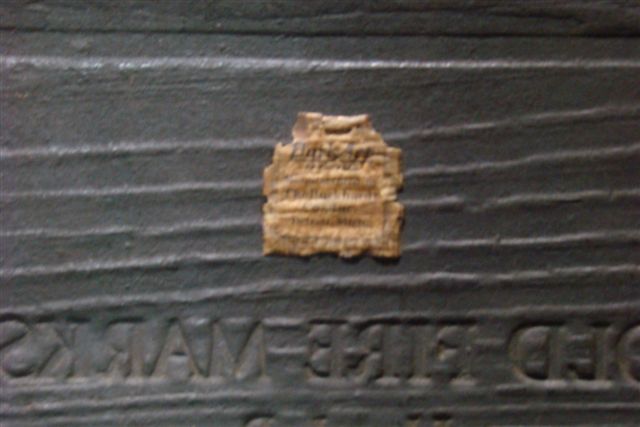 Vintage wall hanging from "The Insurance Company Of North
America" explaining the "history of fire marks' and "Old fire marks used
by them". It measures 20" x 12" and was manufactured by "Buris Art, The
Burkhardt Co. Inc. of Detroit, Michigan". It is made of some type of early
composite material and is in great condition with the exception of one
hanging hook missing on the wall side. This would make a great find for the
fire mark or fire insurance collector.