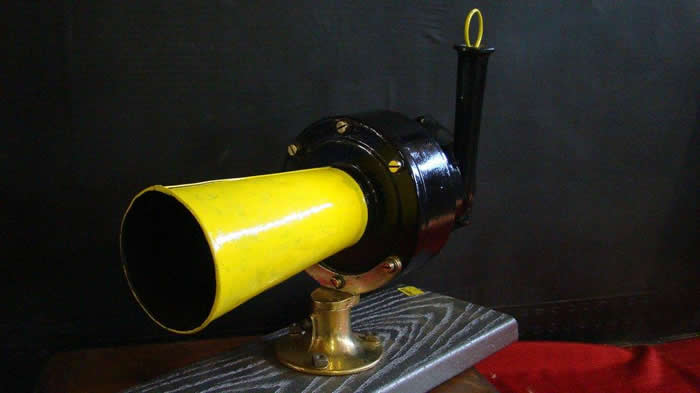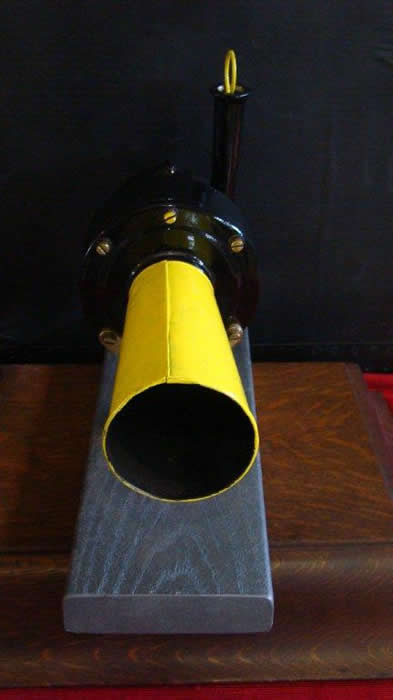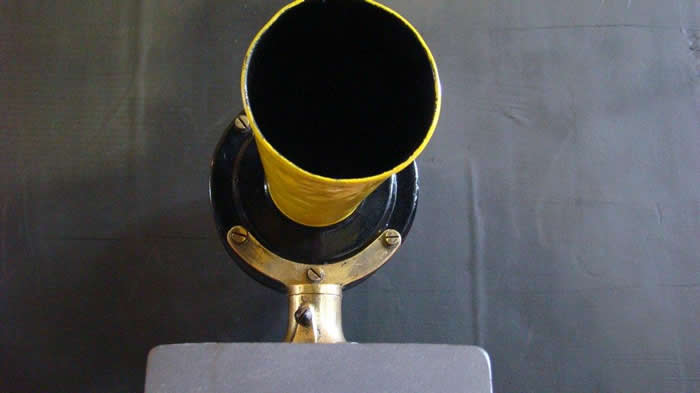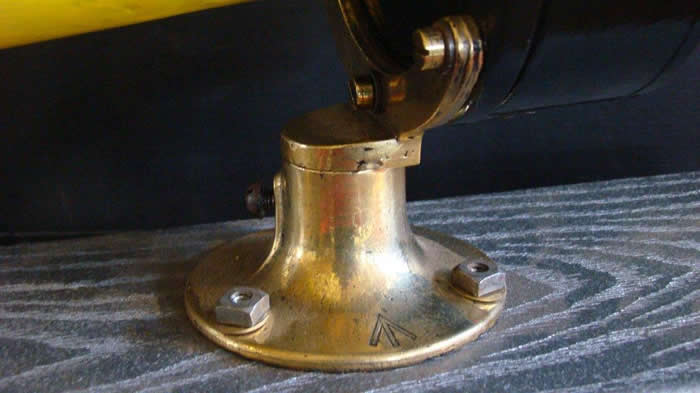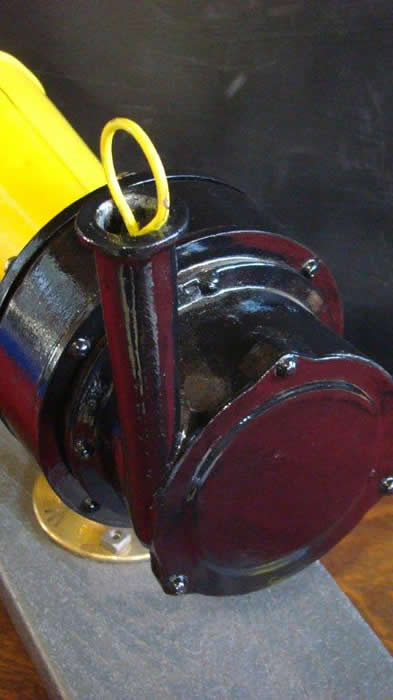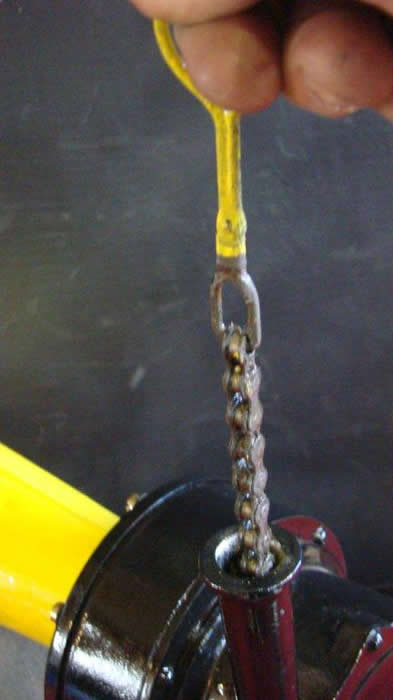 Vintage hand operated Klaxon General Quarters Alarm Horn From a English
Naval Vessel. It is complete with the original mounting bracket and now mounted on a 15" x 5" synthetic board.
It has been repainted in it's original colors and has a "chain" pull system to activate it. The "horn"
intself measures 12" long x 11" high x 5 1/2" in diameter. It is the "loudest klaxon horn" that I have ever heard.
It is in good condition and "sure to wake up the neihborhood". We can send a "recording" if requested.