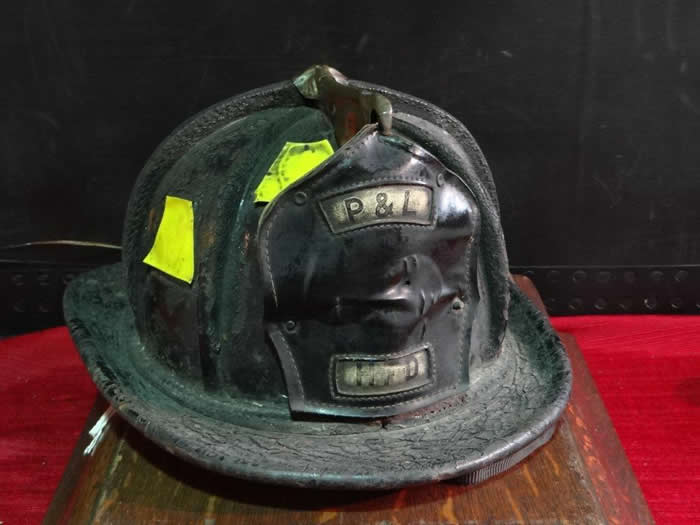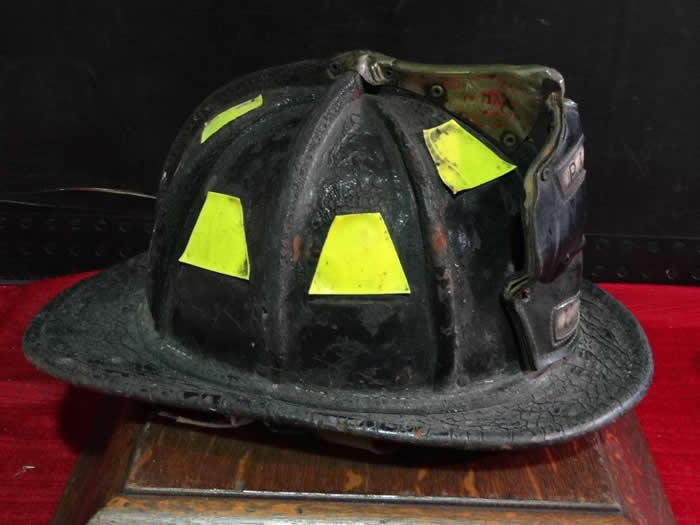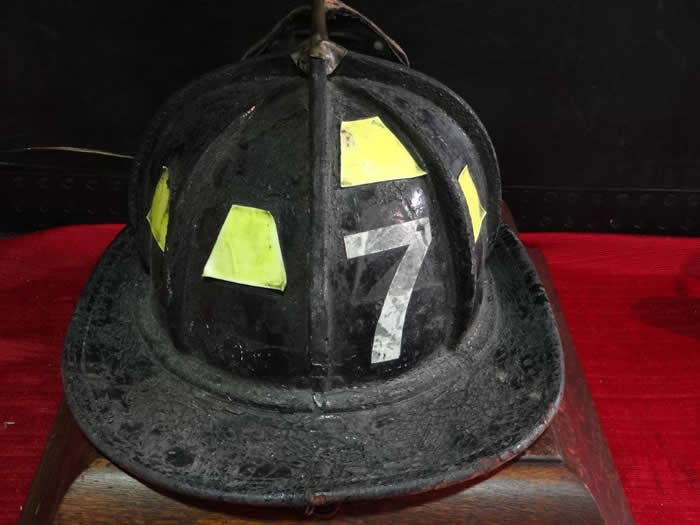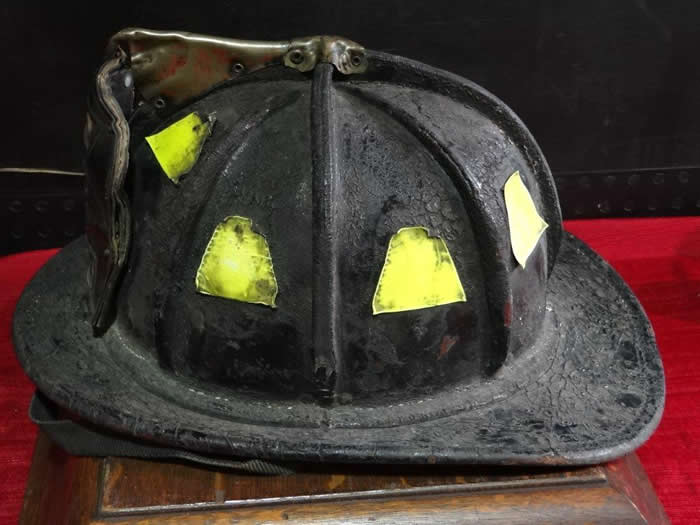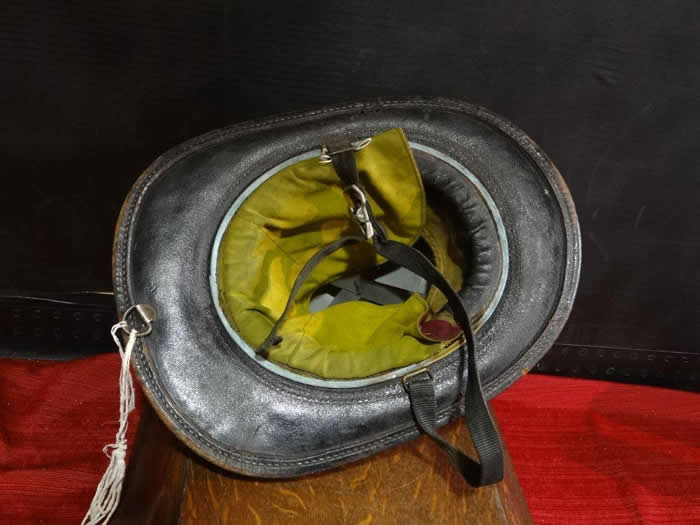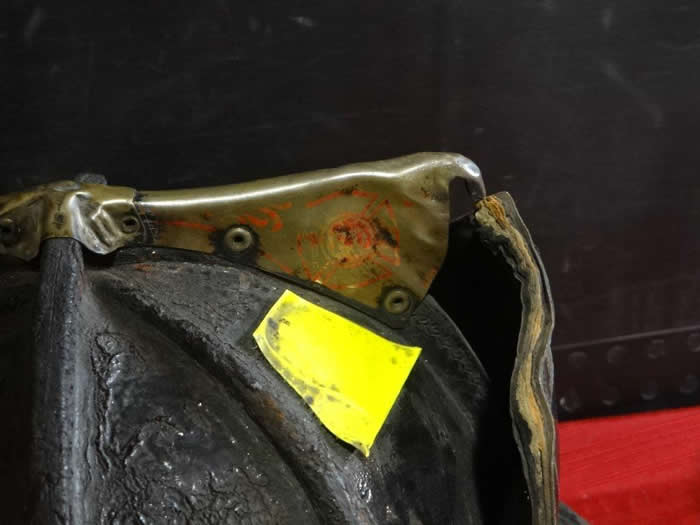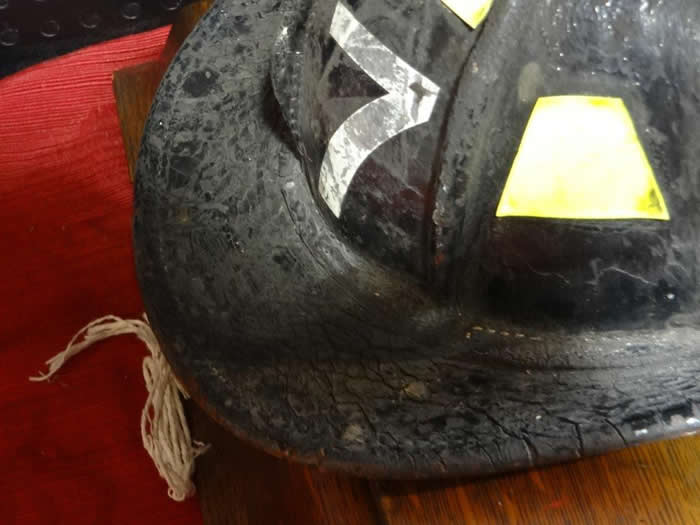 Vintage "Sam Houston" style Leather Fire Helmet from Houston, Texas
with original leather front or shield marked "P & L" and "HFD". The "P & L"
stands for "Pipe & Ladderman". This helmet is complete with liner and plenty of " heat & smoke" character.
A obvious veteran of many fires. It is approximately a 7 1/4" size. It is in a used "as found" condition, as seen in the photos.
This helmet was made by the Cairn's Helmet company and called their "Sam Houston" style.