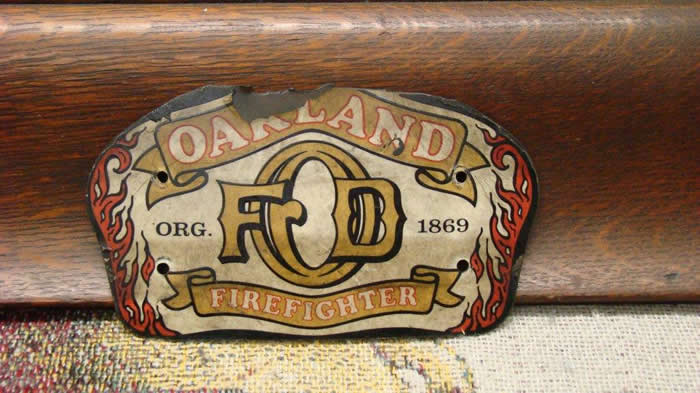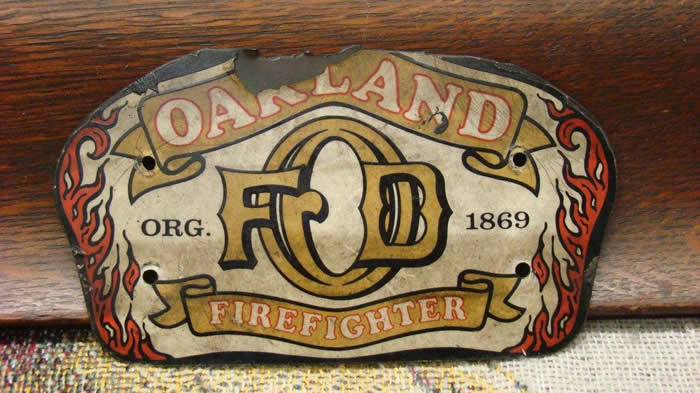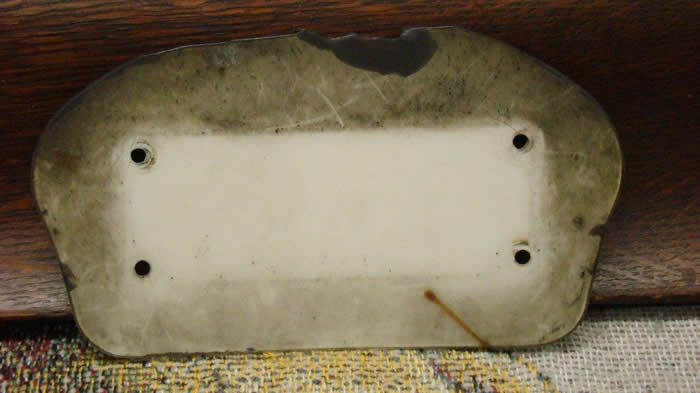 Vintage "Oakland" Fireman's Helmet Shield with "character". It measures 5 7/8" wide x 3 1/4" high.
It is made from some sort of hard synthtic materials and shows plenty of "ware & tare" as seen in photos.
I have not seen this design before, I would say from the 1960-70's.
List Price--------------------------------------------------$54.95