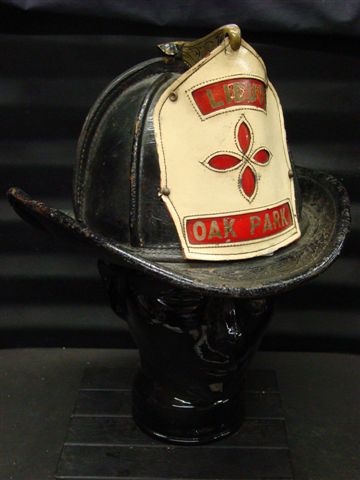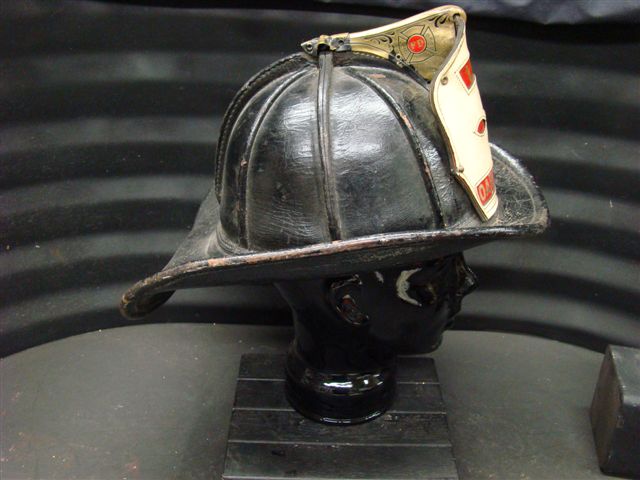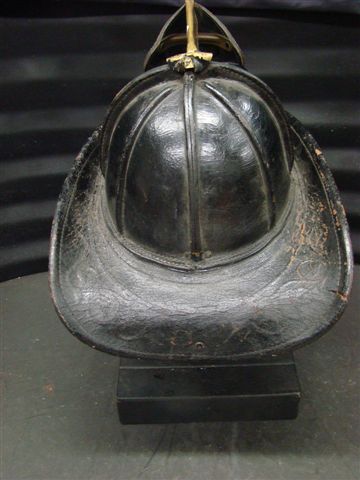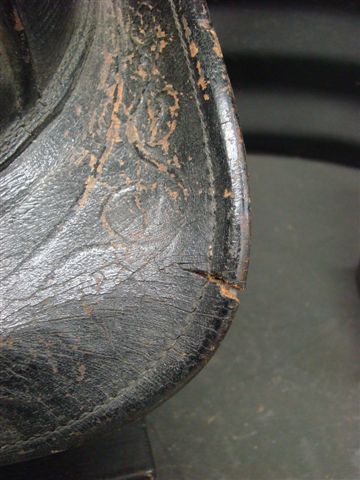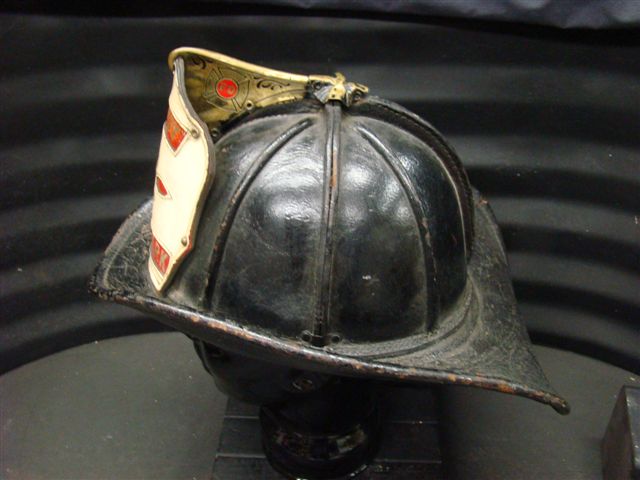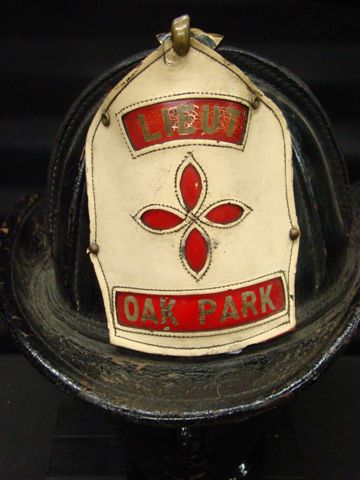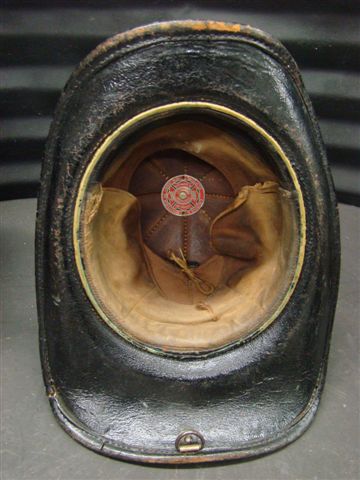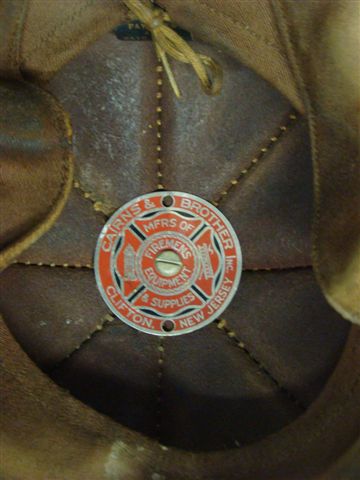 Vintage Oak Park Fire Department Cairns leather fire helmet with leather
Lieut. Front and 4 point star design. I would estimate the vintage to be
1940's-1950's. This would of come out od Oak Park, Ill and is in good
original condition with one notch out of back rim as indicated in photos.
It is size #7.