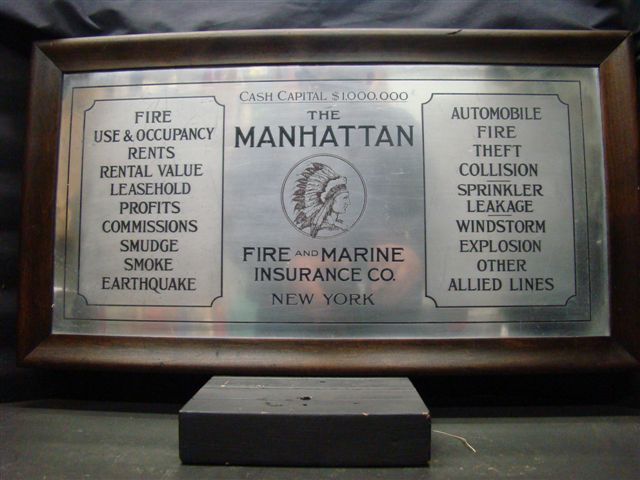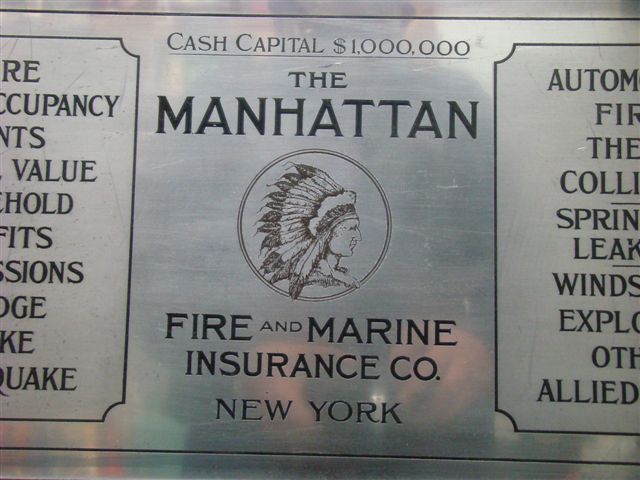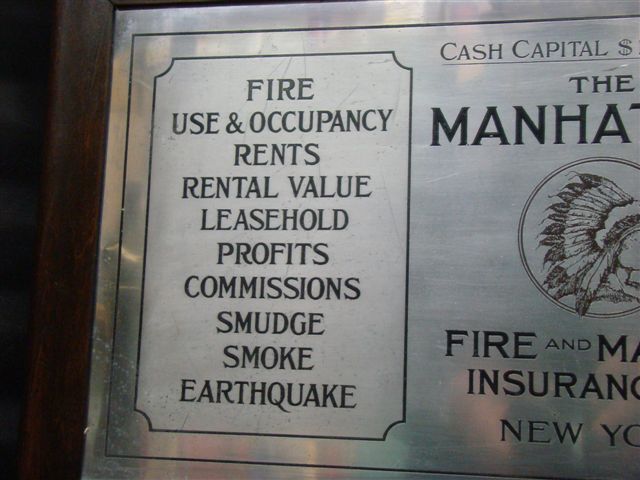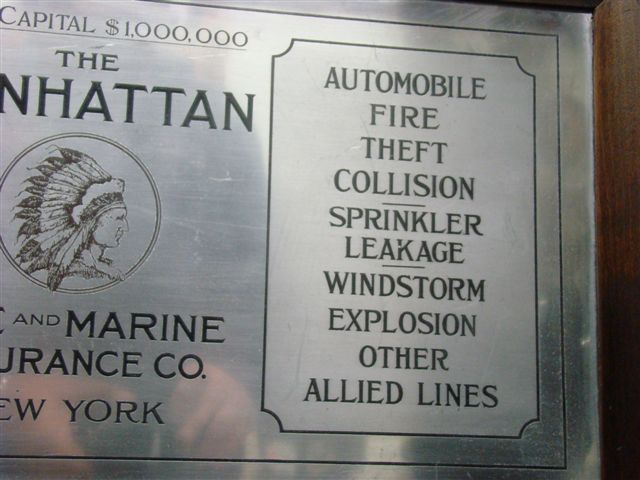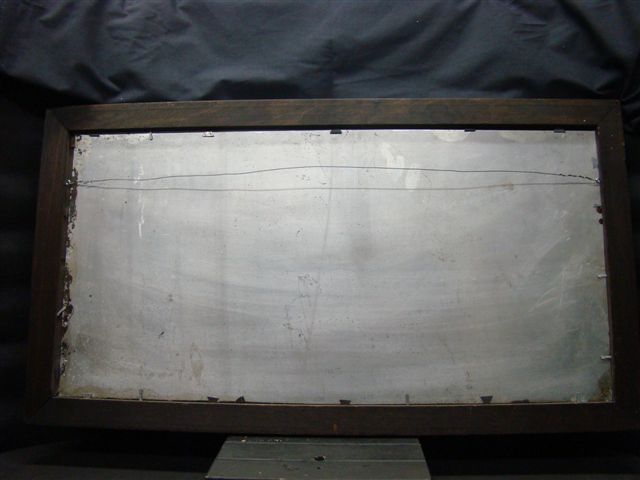 Vintage Manhattan Fire & Marine Insurance Company aluminum & wood
advertising sign measuring 26 1/2" x 14 1/2". Out of New York with a "Cash
Capital of $1,000,000". This a very descriptive sign listing all the
"perils" they insure against. It has a "incorporated date of 12/26/1923. It
is in good condition with some nicks and wear & tear.