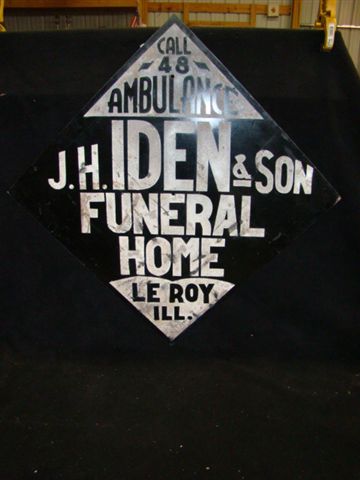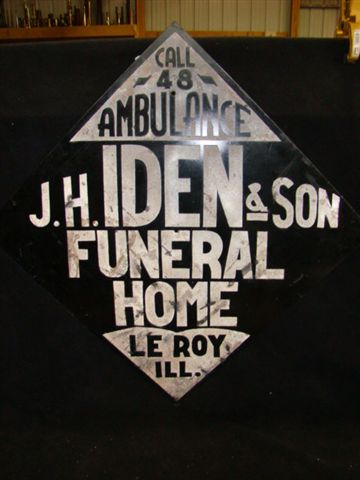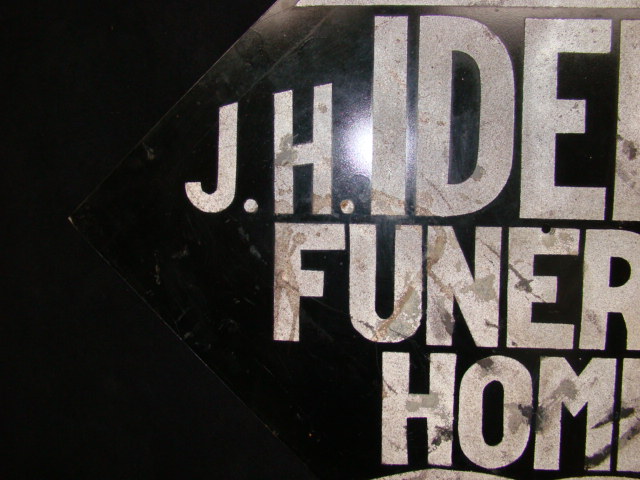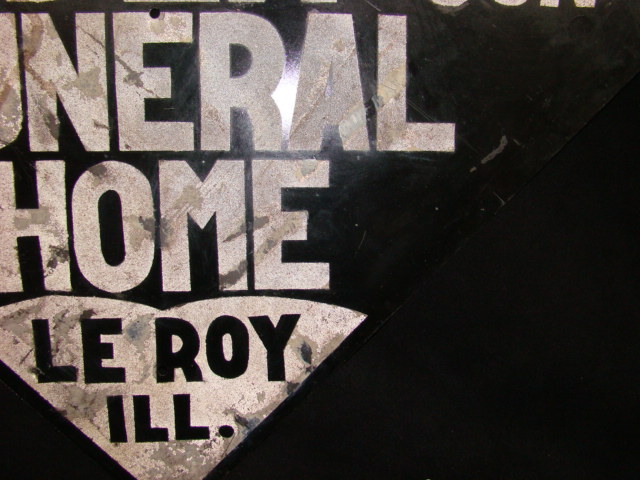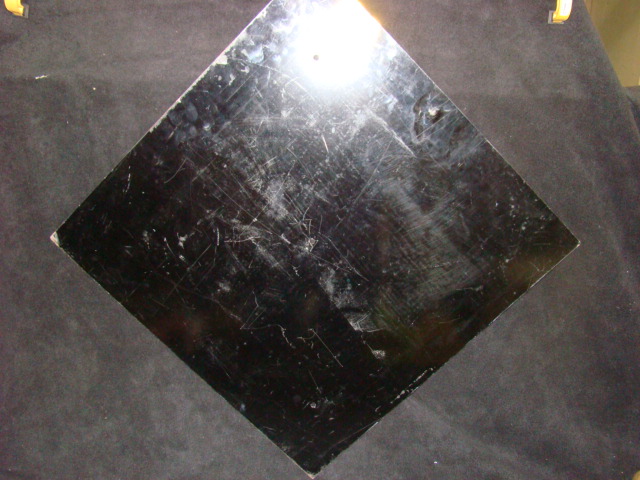 Vintage Leroy,Illinois Funeral Home Tin Advertising Sign painted with
some sort of early reflective white lettering. You will note they also had a
Ambulance service with a phone number of "48". I guess in those days if the
ambulance did not get there fast enough, they just changed their final
destination. This is in a "as found" condition as seen in photos with some
"ware & tare". It measures 24" x 24".