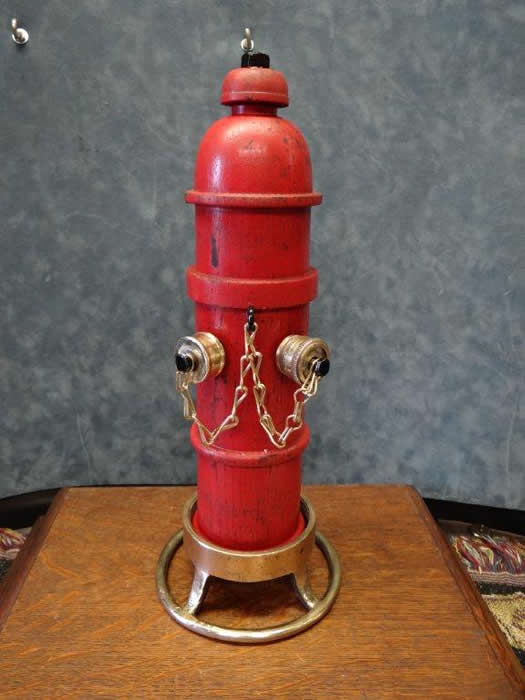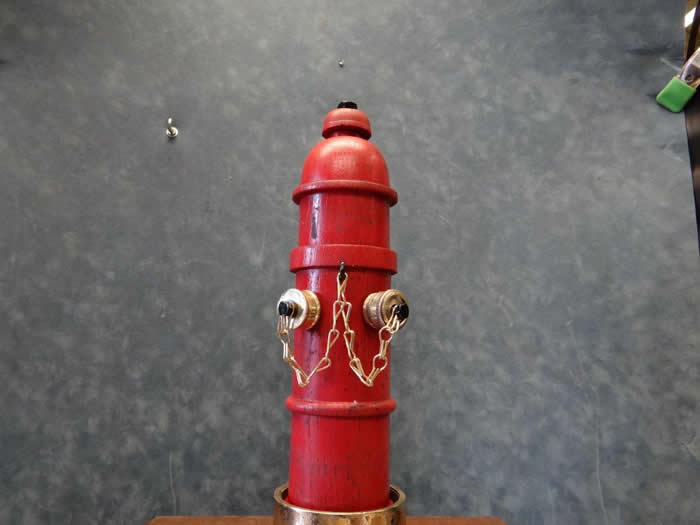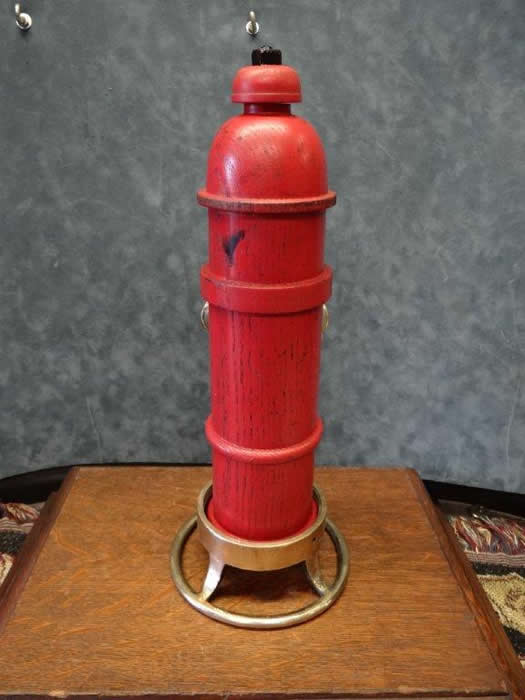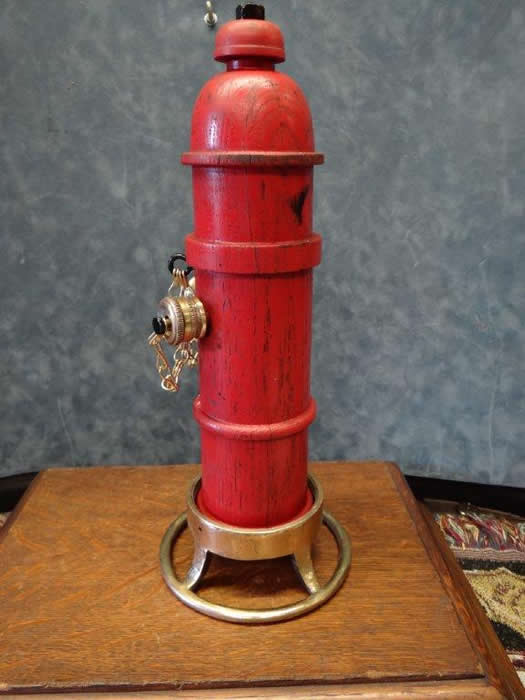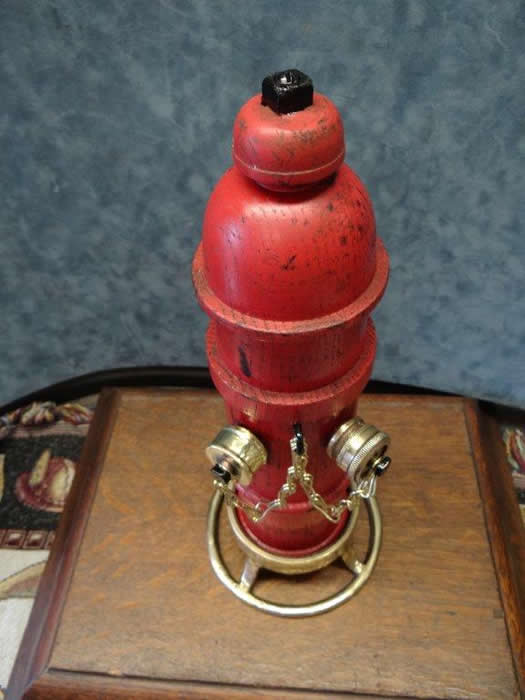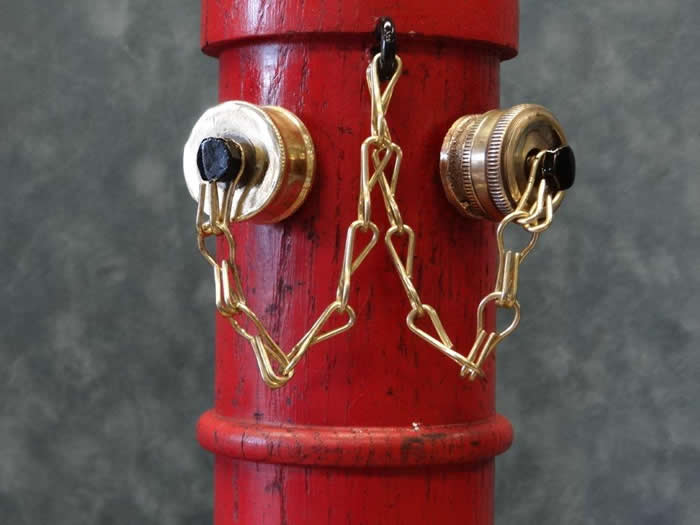 Vintage "Folk Art" type miniature Fire Hydrant made from wood complete with brass caps & chains, and a brass stand as seen in photos.
It has it's original painted finish and measures 15 inches high x 3 1/2 inches in diameter.
It is in good condition with some marks & stains also as seen in photos.