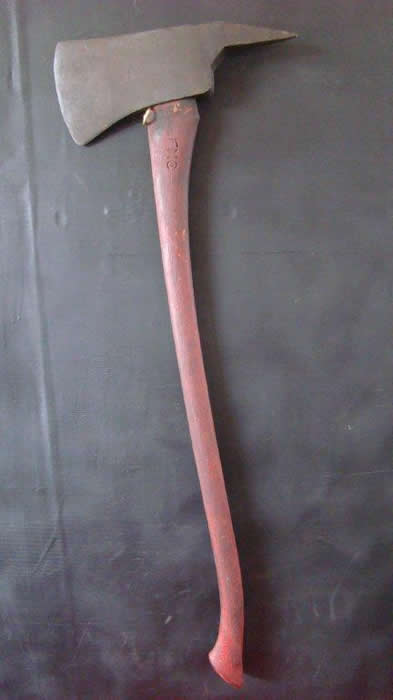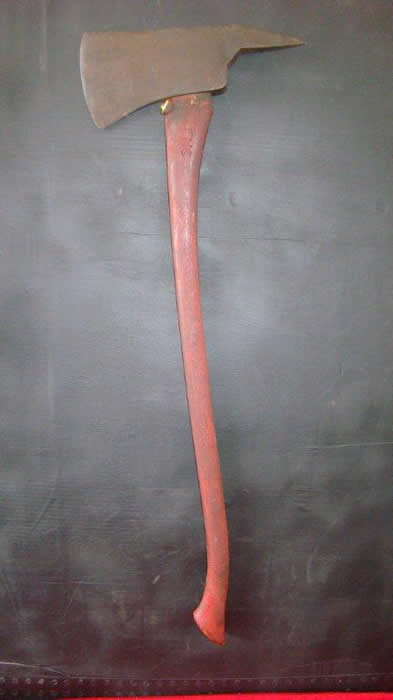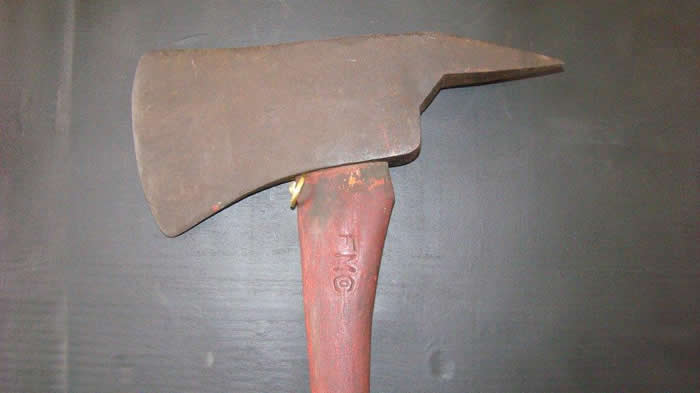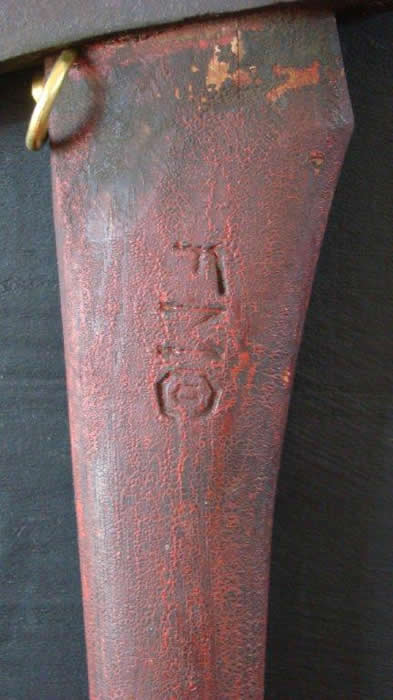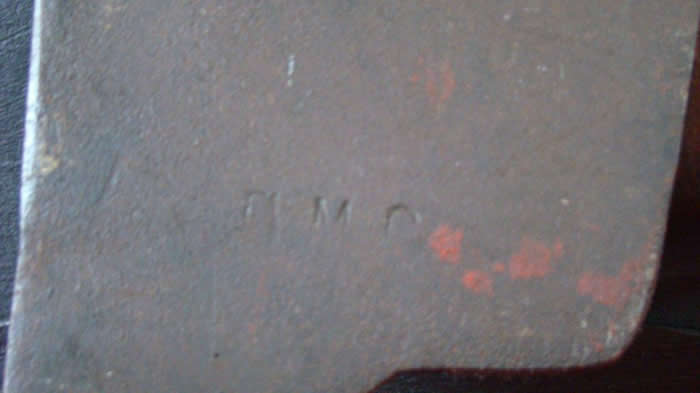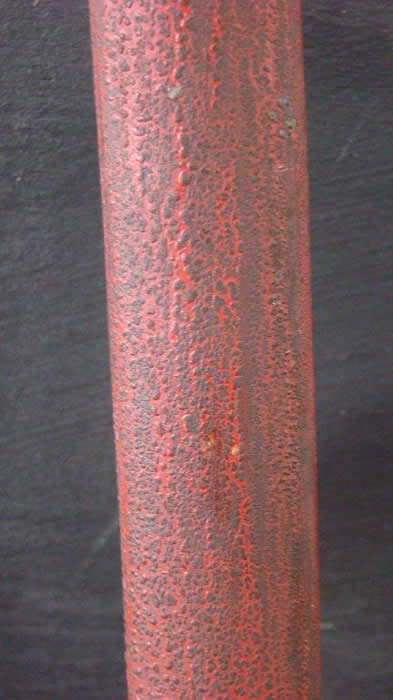 Vintage Fire Axe with great patina as seen in the photos.
This is very old axe that is marked "FMCO" on both the wood handle and the axe head.
It measures 34 1/2" long and 11 3/4" across the axe head. The blade measures 5" across .
It is a wall hangar with some great character.