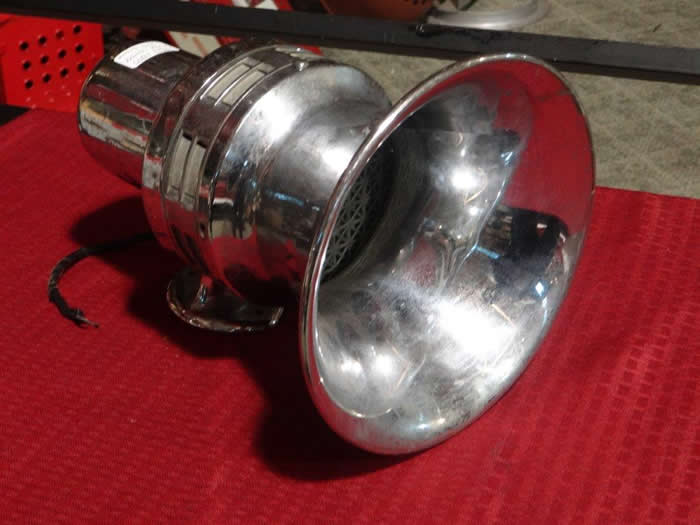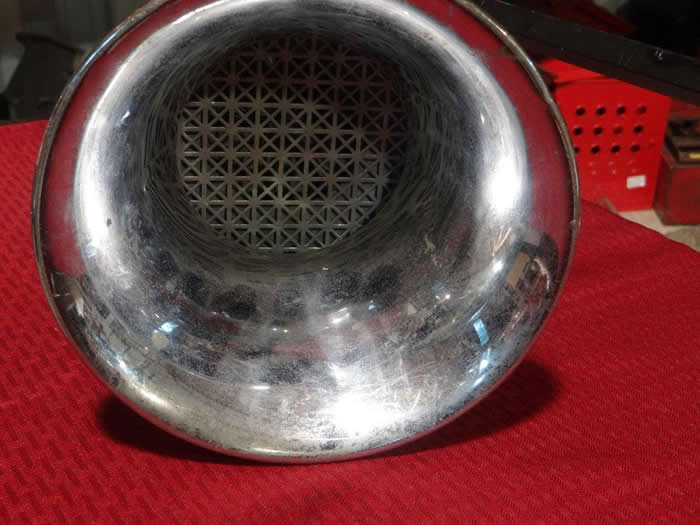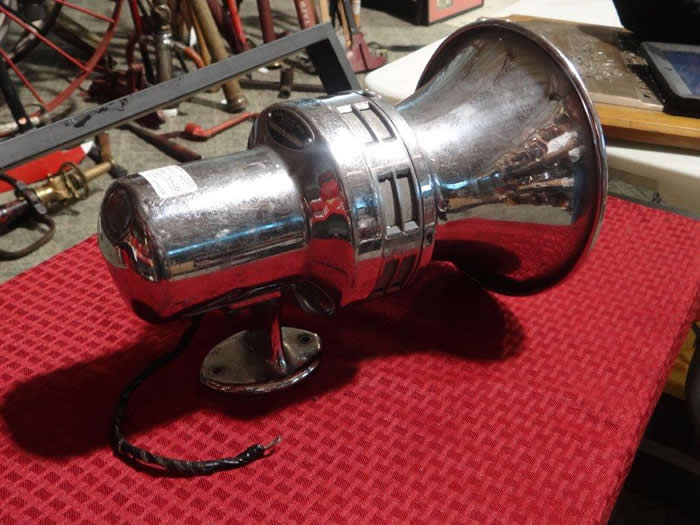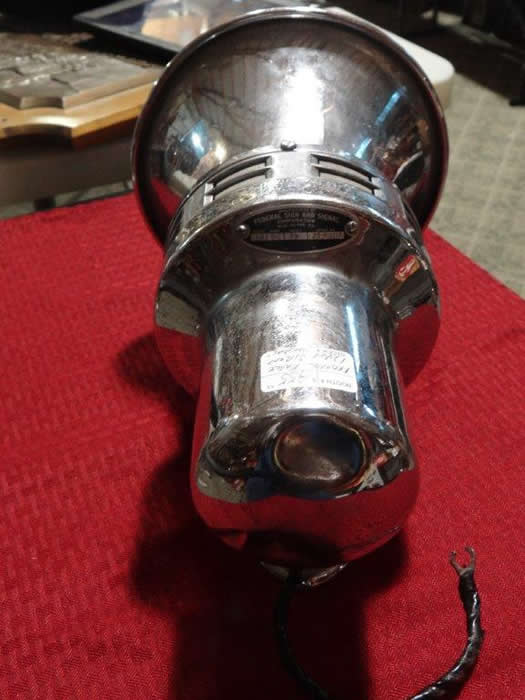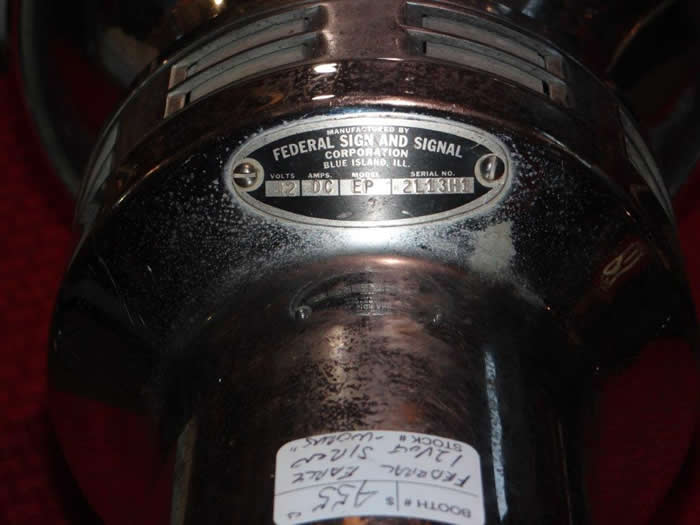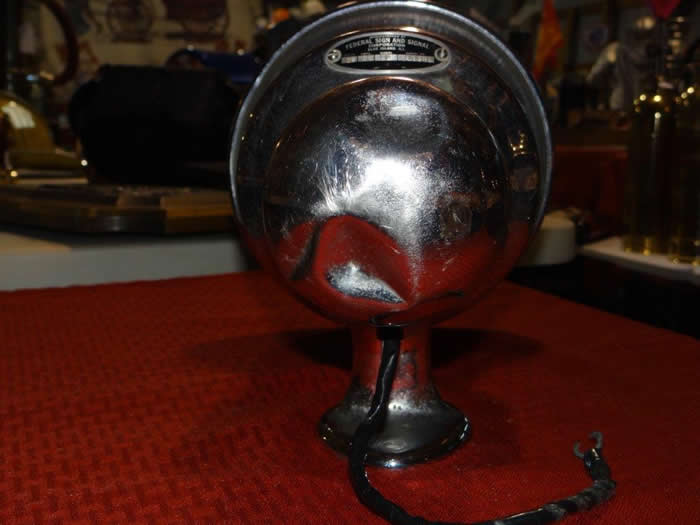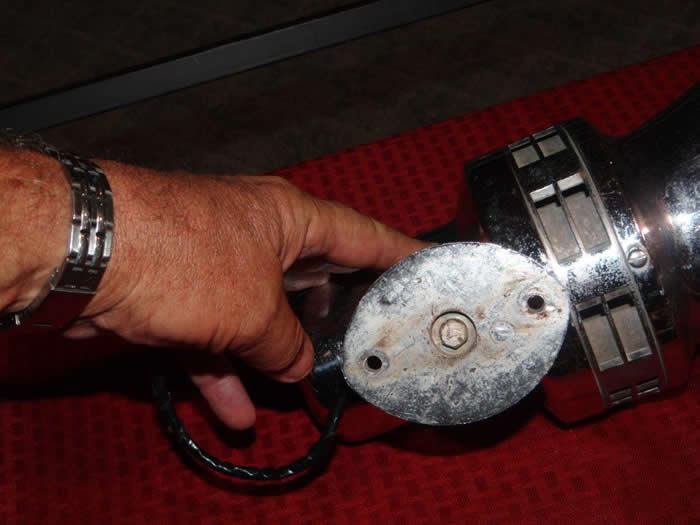 This is a Vintage Federal Mod #EP 12 volt siren in good operating
condition. It was manufactured by the Federal Sign & Signal Corp. of Blue
Island, ILL. The serial number is #2L13H1. It measures 12 1/2" long x 9 "
high. The trumpet outside diameter is 8 3/4" OD. The oval mounting base
measures 4" x 3" and has two mounting holes. There are a few minor dents &
age marks as seen in photos. It is very loud when powered up. We can send a
"sound recording" if requested.