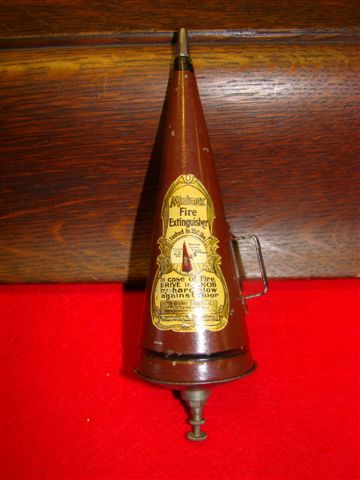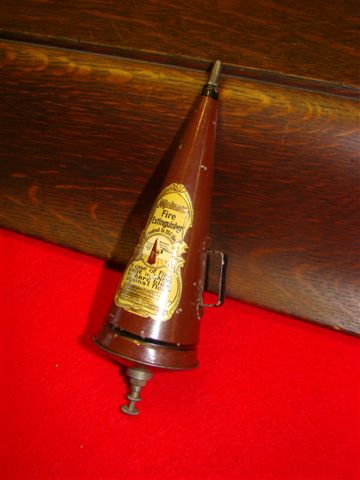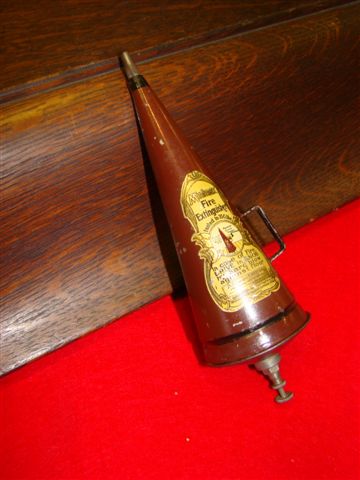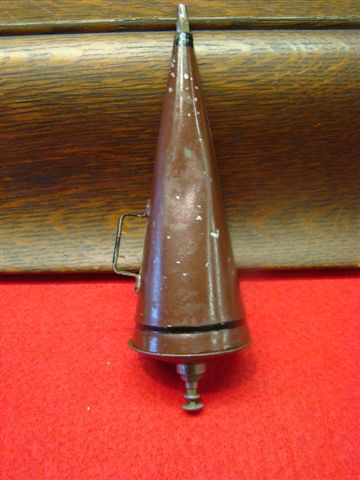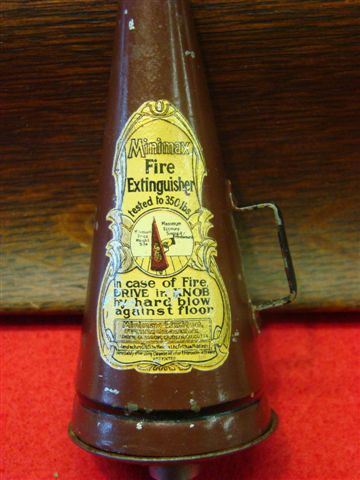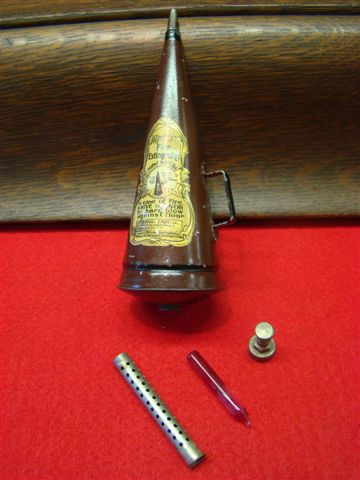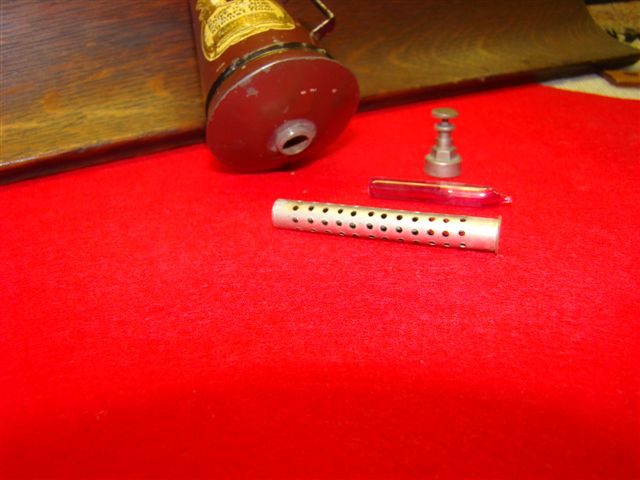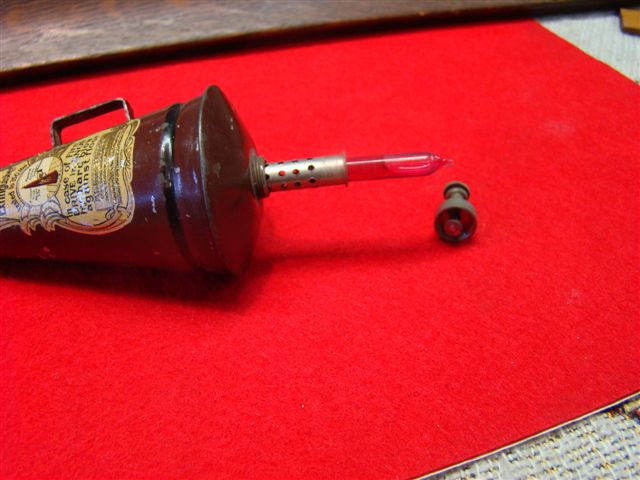 Vintage English Minimax Slaesman Sample Minature Fire Extinguisher in
good as found condition. This minature designed fire extingusiher is built
exactly like the early 1900 working soda acid fire extinguishers. It
measures 6" long x 1 7/8" in diameter. It comes apart just like the full
size units into four pieces; including the main body or solution tank, the
Cap / Plunger unit, the inside strianer & glass holder, and the glass acid
tube. The Front Label reads: "Minimax Limited, Feltham Middlesex London,
Glascow, Dublin, Calcutta" "Manufactured 1919 By Minimax Ltd. Ltd. Feltham
Middlesex", "Immediately After Using, Cleaned Interior Thoroughly With
Water". This is in a "as found condition with the decal in a good readible
condition with some minor nicks as seen in photos. There are a few small
dents in back and some small paint chips, also as seen in photos. I only
have seen one other one of these before and it was missing the glass acid
container and the decal was almost completely missing. This is a very
unusual piece for the "Fire Extinguisher" collector.