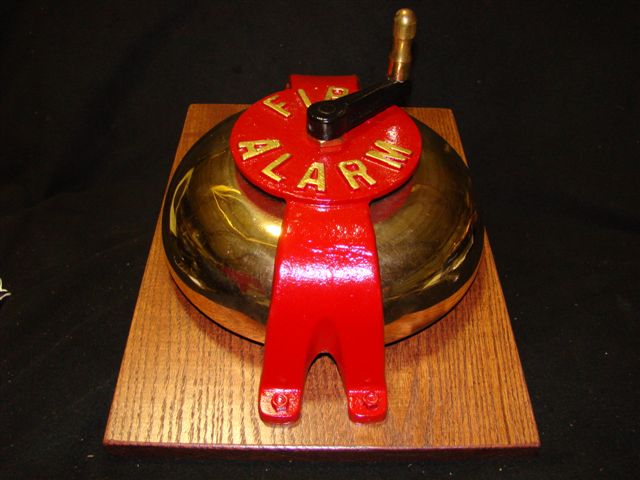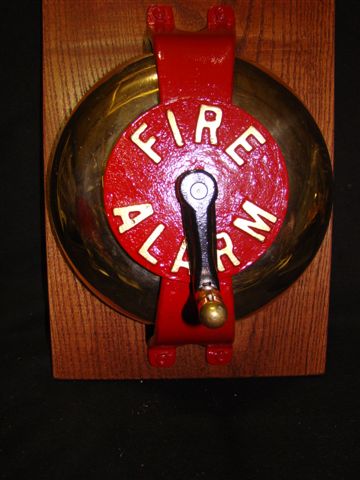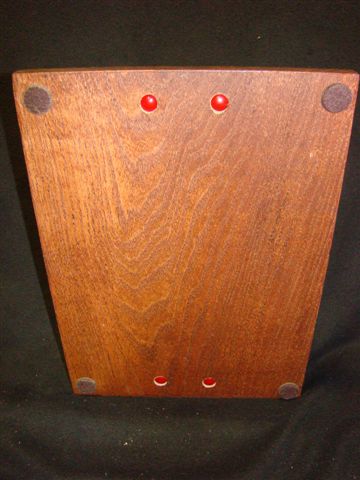 Vintage English Hand Crank Fire Alarm Bell restored & mounted on oak.
This alarm bell appears to be early 1900's and measures 11 1/2"in dia. x 8"
high. The oak mounting measures 12" x 16".
This bell is of a centrifugal design and the faster you turn it the louder
it gets. It will operate in any position. The bell is of brass construction
and the mounting is cast aluminum. This is one of the "neatest" fire alarm
bells that I have ever had in stock.