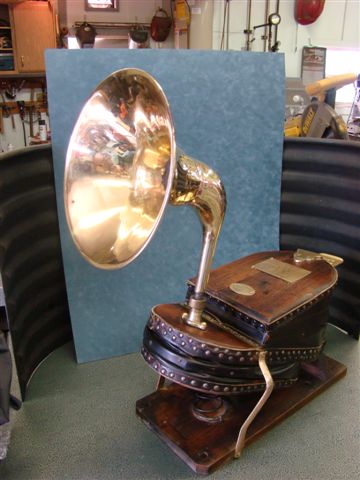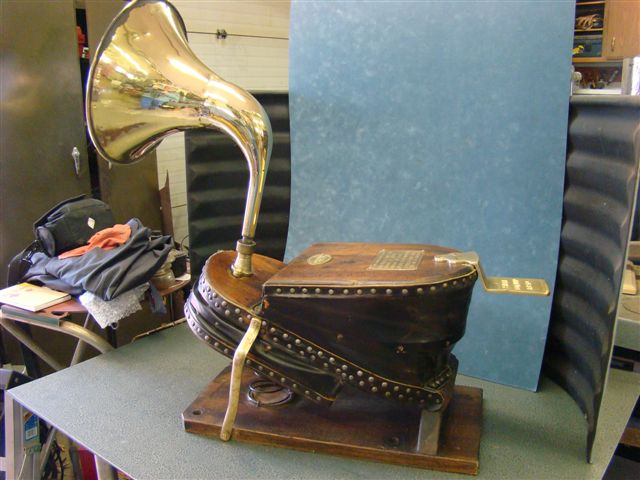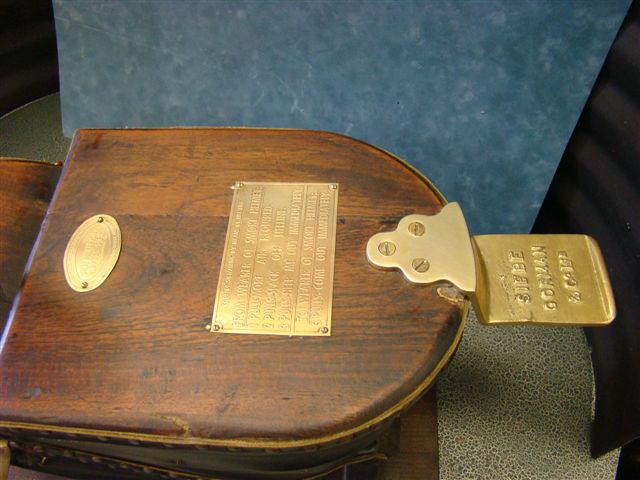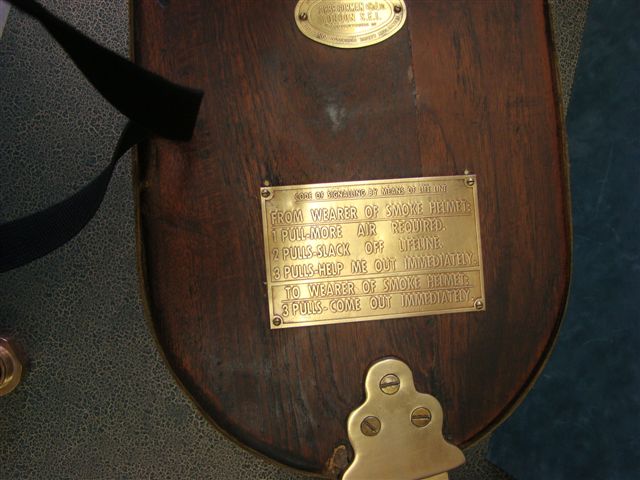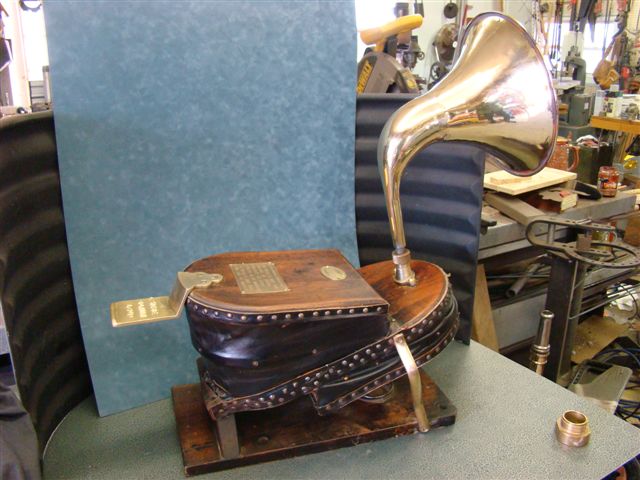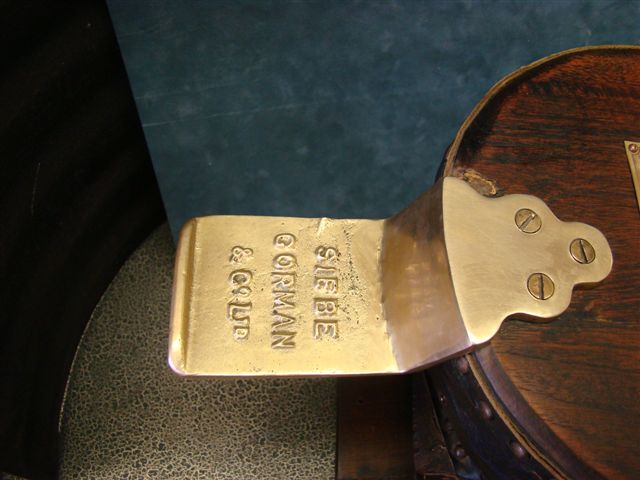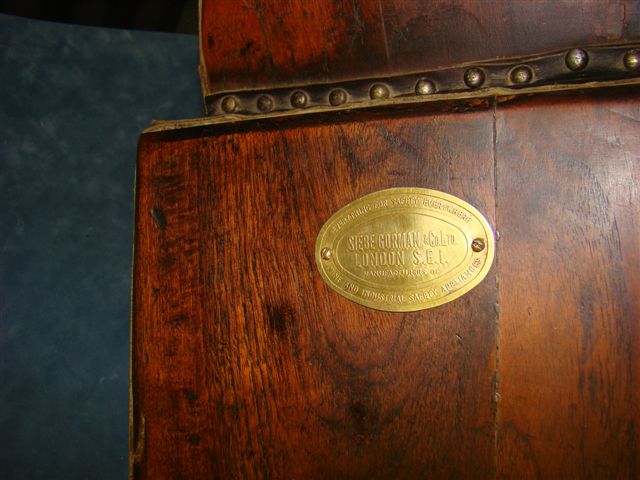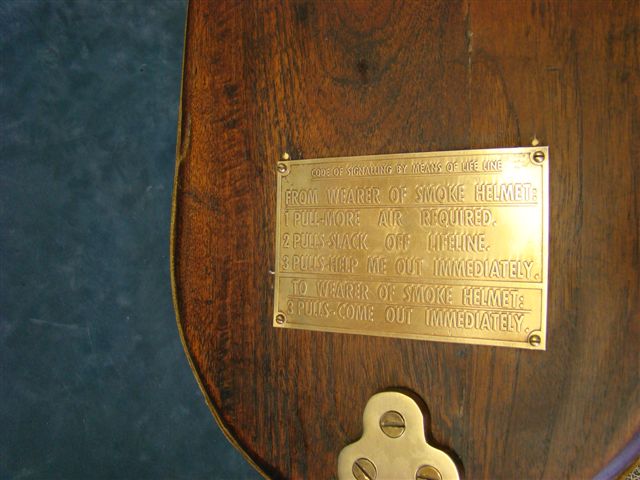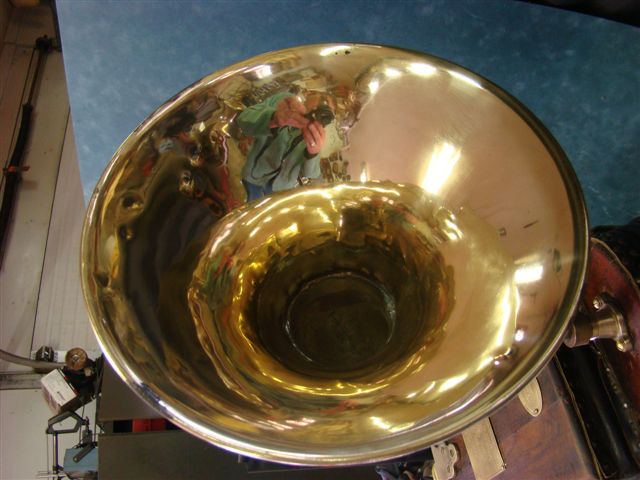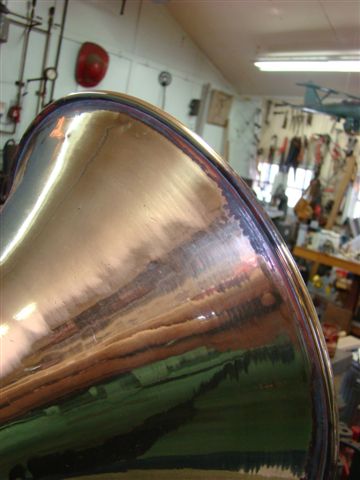 Vintage English "FIRE" Horn as manufactured by the Siebe Gorman & Co. Ltd
of London, England. This very early foot operated bellows type air
compressor was originally utilized to supply breathing air to a breathing
mask in the late 1800's. Then they were converted to a "alarm" horn when
more efficient breathing air devices were developed. The brass trumpet was
added to accomplish this conversion. This same company developed the first
undersea diving mask and also owned the patent for the fist firefighter's
breathing mask. This very unique item is is good working order and is
approx. 29" long x 29" high x 10" wide. Also weighs approx 26 pounds. There
is a little discoloring of the brass trumpet as seen in the photos and a few
ware & tare marks. It has a really neat brass plate on the top of the unit
explaining the "Emergency" lifeline code
When a firefighter went into a building wearing the original mask (not
included). We can also send a sound recording if requested.