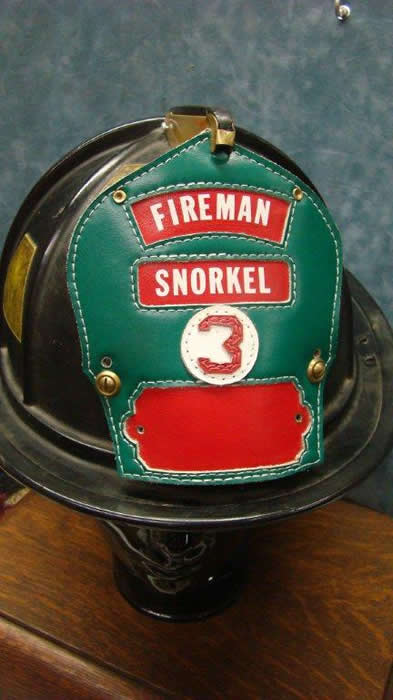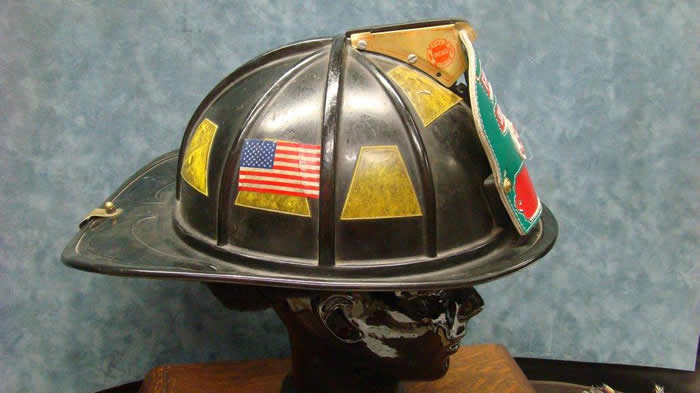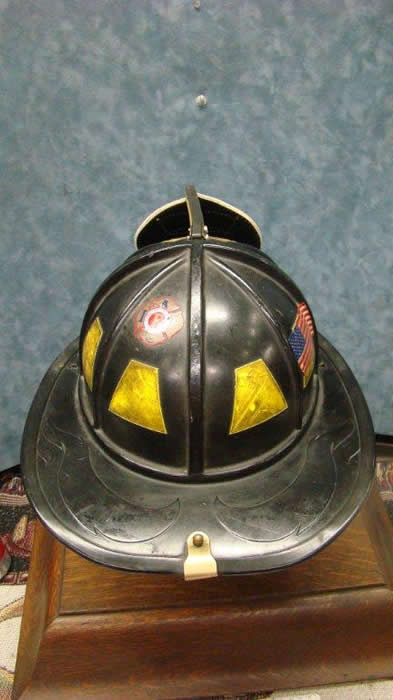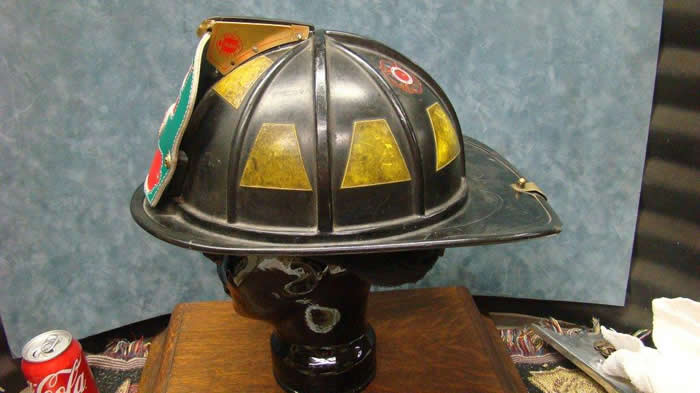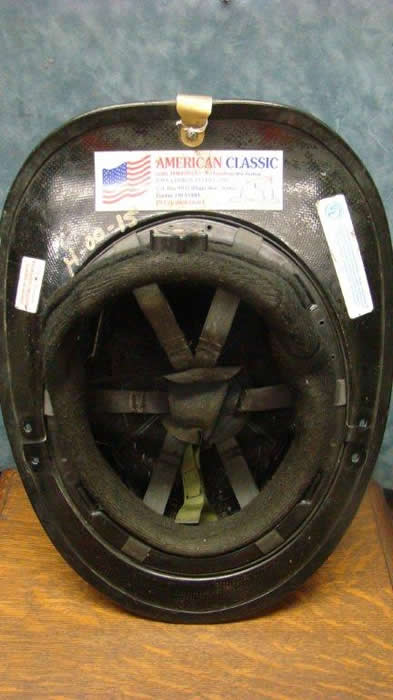 Vintage Chicago Fire Helmet complete with CFD Snorkel 3 shield (not original to helmet).
This is a newer style American Classic Black helmet with Thermax Technology.
The CFD Snorkel #3 leather shield is in a unused condition and did not come with the helmet.
Both items were purchased at the CFD Fire Academy Show.