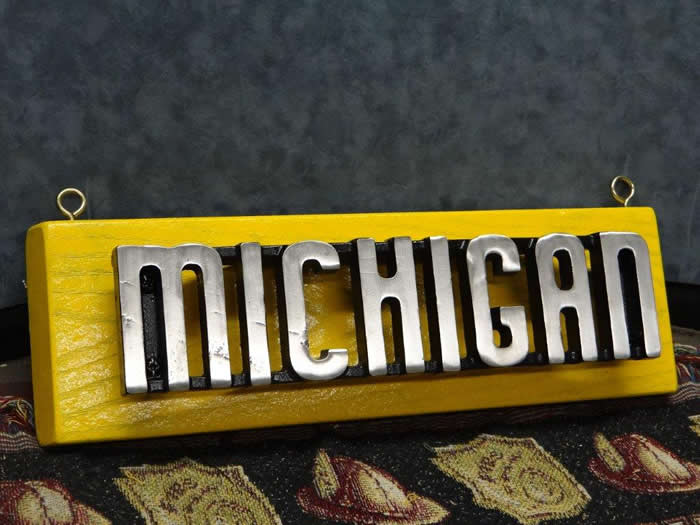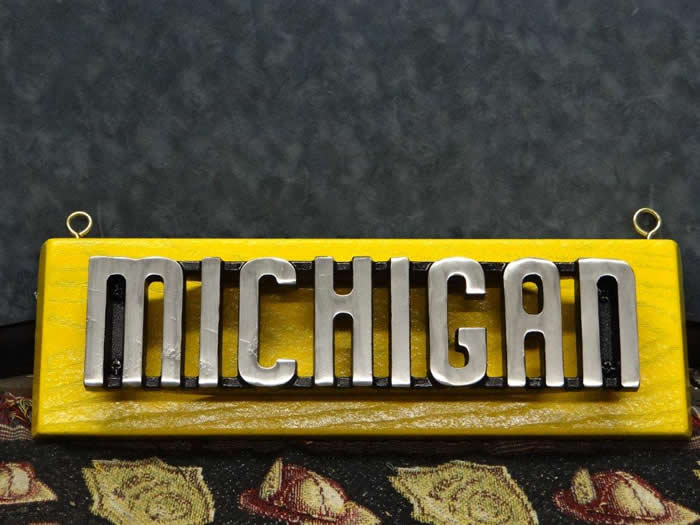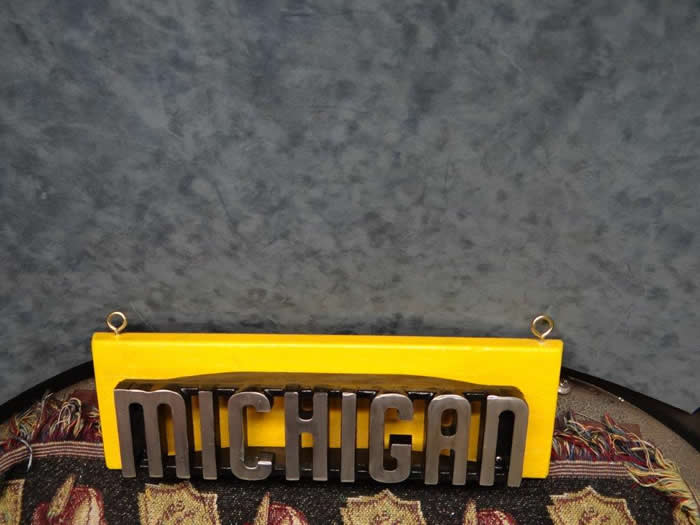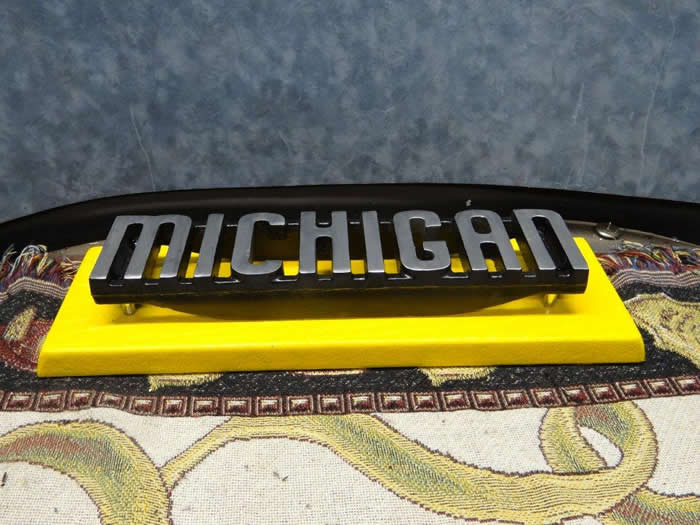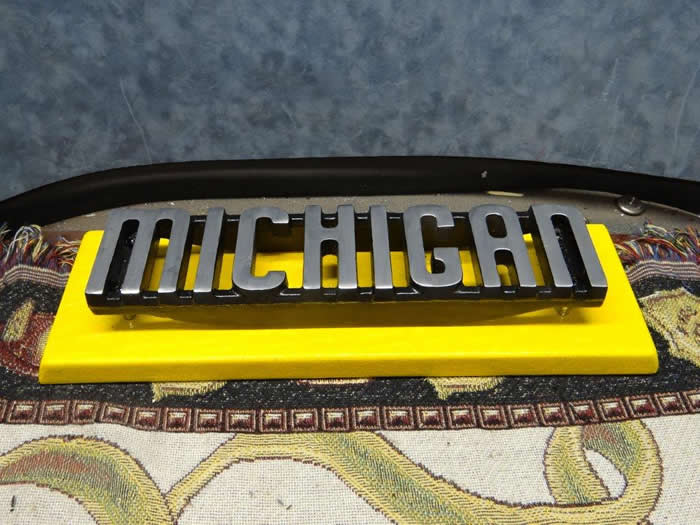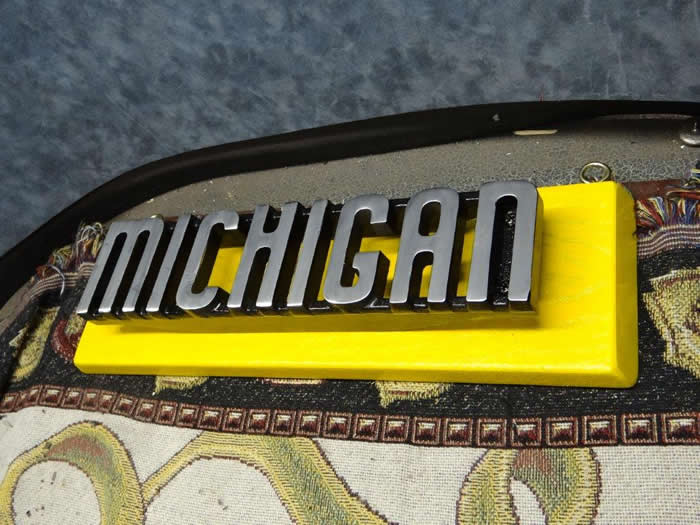 Vintage Cast Aluminum Maker's Emblem off a 1950-60's "MICHIGAN" End Loader.
It has been restored and installed on a synthetic wall hanging plaque. The Emblem measures 14 1/2 inches x 3 1/2" high x 1 3/4 inched thick.
The mounting plaque measures 18 1/2 inches x 5 1/2 inches. This emblem is "heavy duty" and in good restored condition.
This was from a period in U.S. History when we "built things to last".
List Price-----------------------------------------------------------------------$175.00