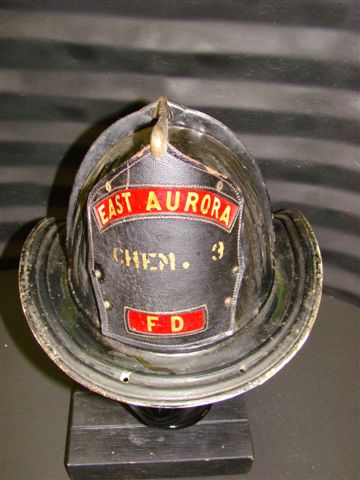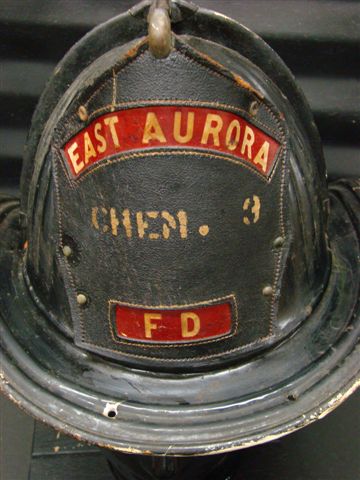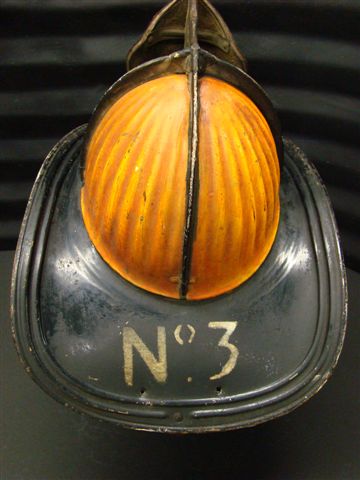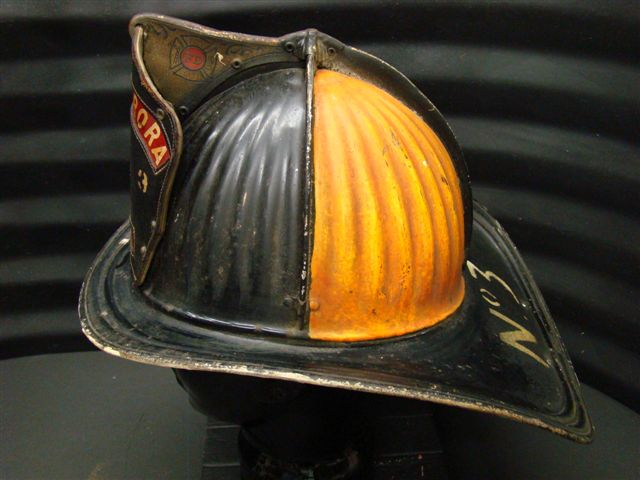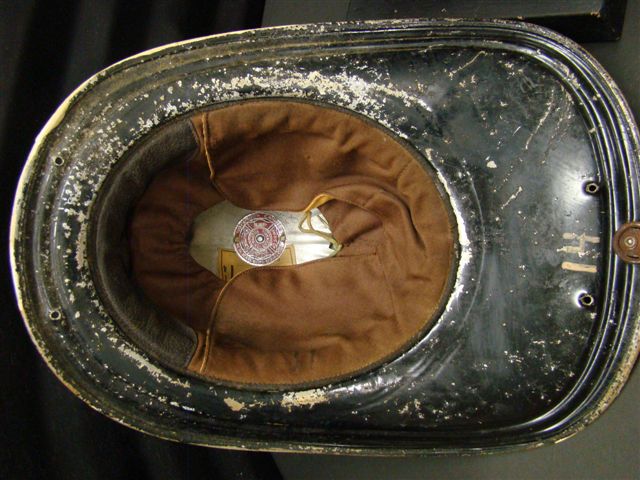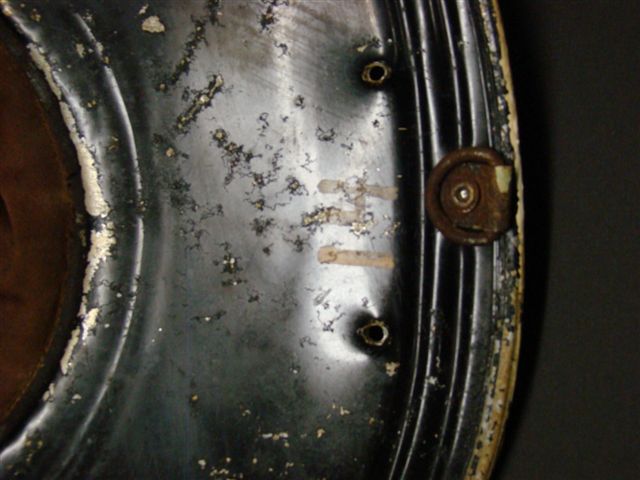 Vintage Cairns aluminum Fire helmet with original leather shield marked
"East Aurora", Chem 3", "FD", with orange/black color coding. This unit is
complete with liner & maker's tag. There are 4 small screw holes in helmet,
where somebody had mounted it on a wall. We believe it to be from East
Aurora, New york. This helmet is in good original used condition and is
unique with the "Chemical unit shield".