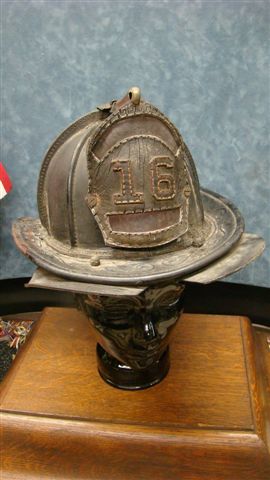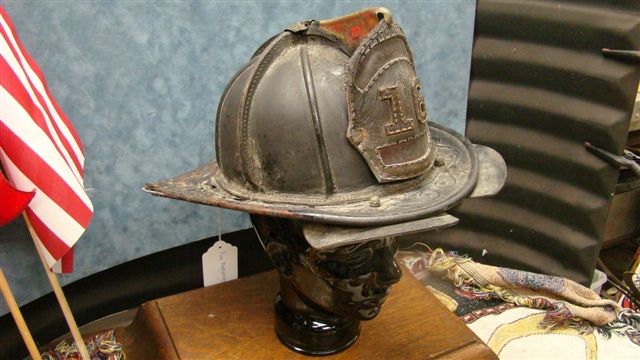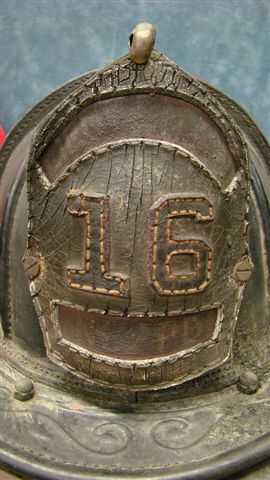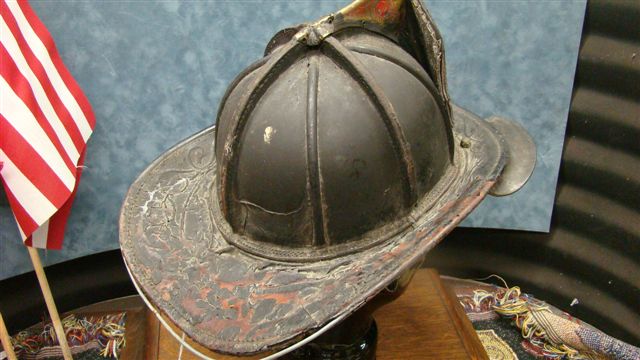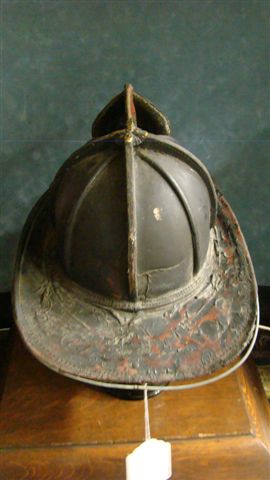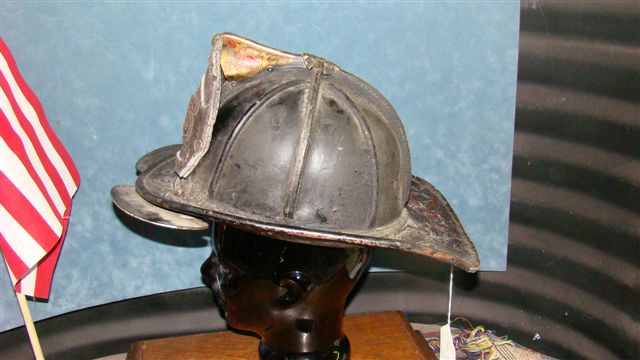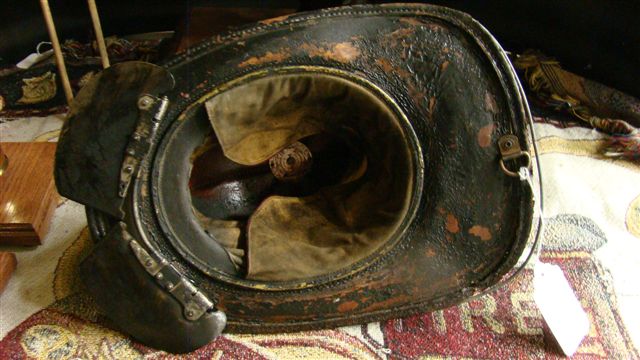 Vintage Cairns Leather Fire Helmet from the Chicago Area complete with
leather front and plenty of "character". As noted in the photos the helmet
has seen a lot of action, which has left exposed wire and flaking of the
leather on the back brim. I do not know the origin of either the helmet or
the shield but I know both pieces came from the Chicago area. The helmet is
tagged "Lt. Weber" on the inside and the shield appears to be marked
"lieutenant" & "NLFPD".