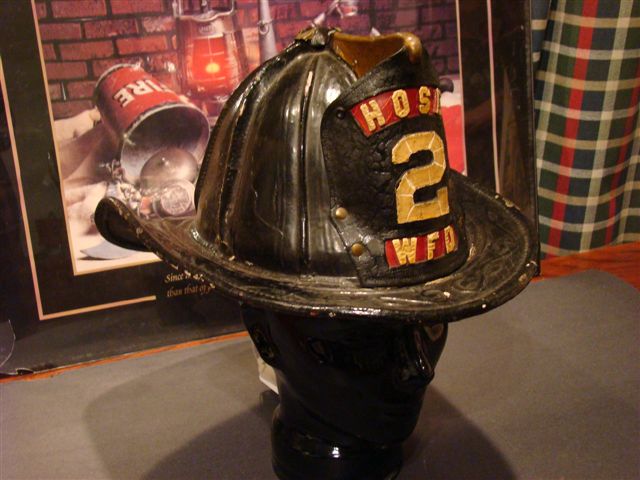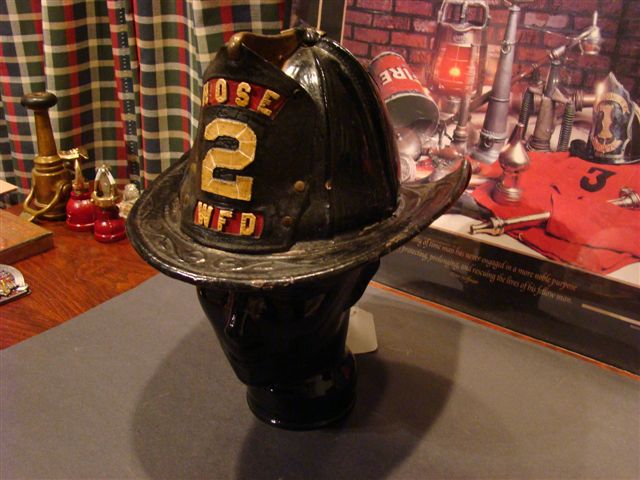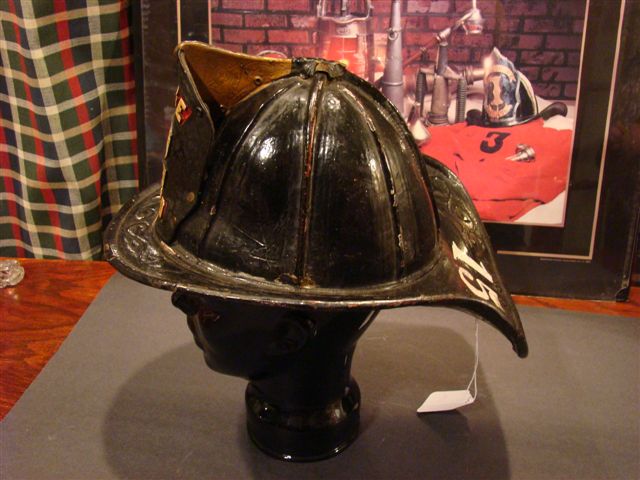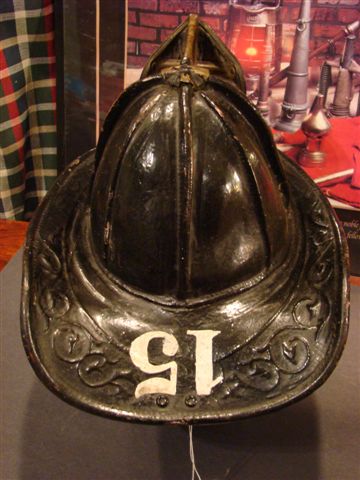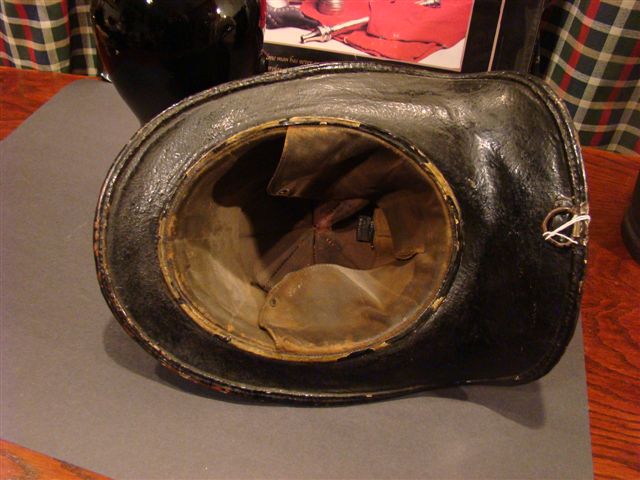 Vintage Cairns Black Leather Fireman's Helmet with raised letter
leather front shield. The front shield is marked "HOSE" "2" "WFD". The
helmet does not have a size marked on it but I am guessing it at 7 1/8". The
inside maker's round tag is missing. It has "15" painted on the back side. It
is in good as found condition. Do not know where it came from.