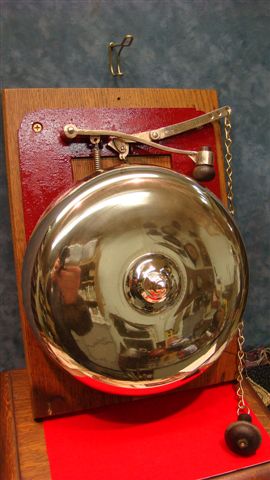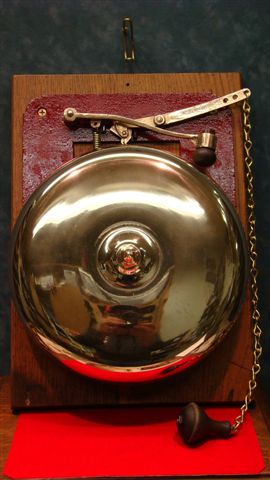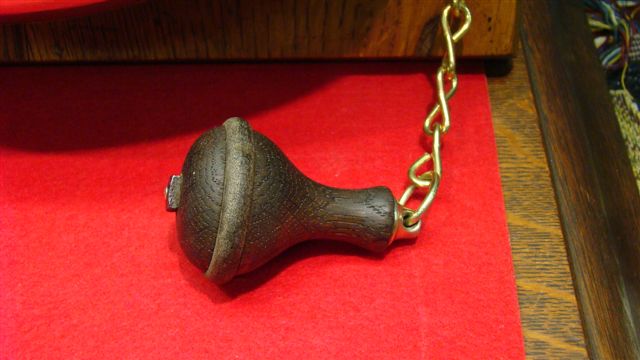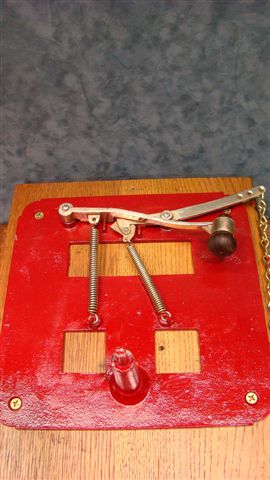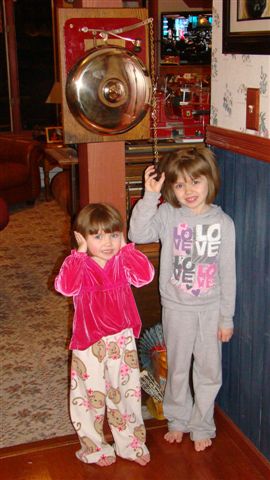 Vintage Brass Fire House Hand Pulled Bell. It has a very loud 12" Solid
Brass Bell and cast iron framework utilizing brass levers and brass springs.
It is mounted on a weathered oak wooden base. The bell assembly measures 11
1/4" x 10 3/4", the bell is 12" in diameter, and the wooden base is 12 1/2"
x 17 1/2". It appears to be very old but has no maker's information on it.
It is in good operating condition and we can send you a sound recording if
requested.