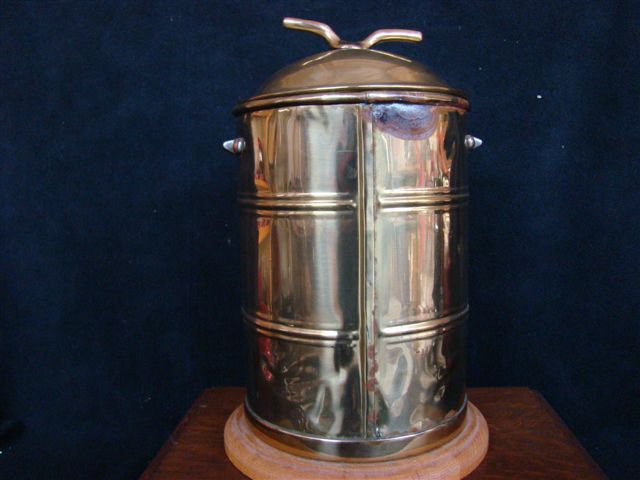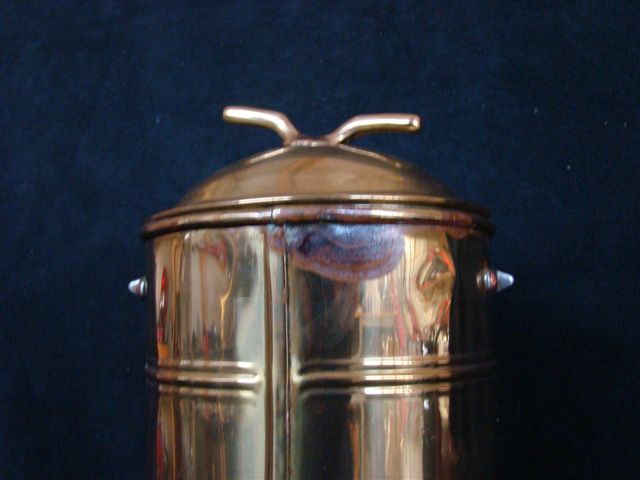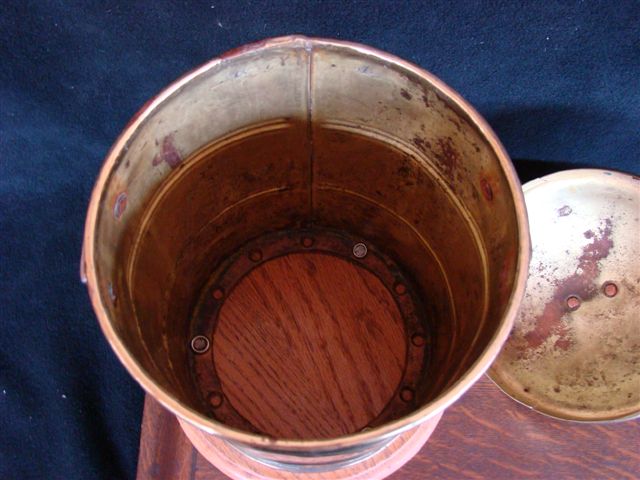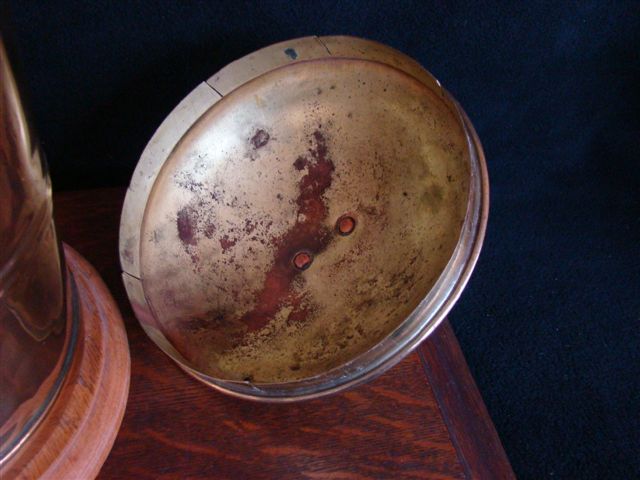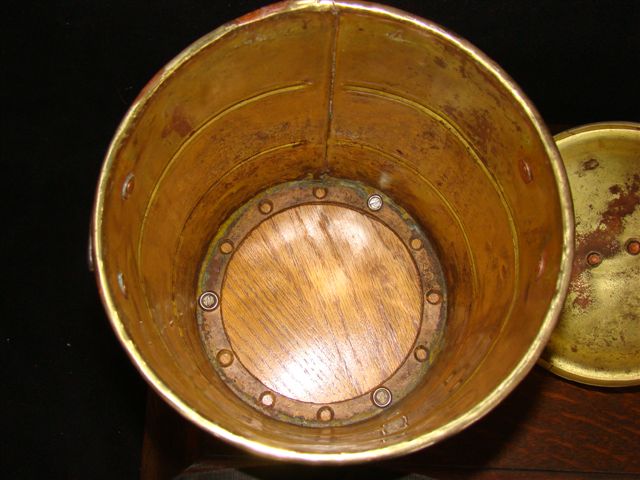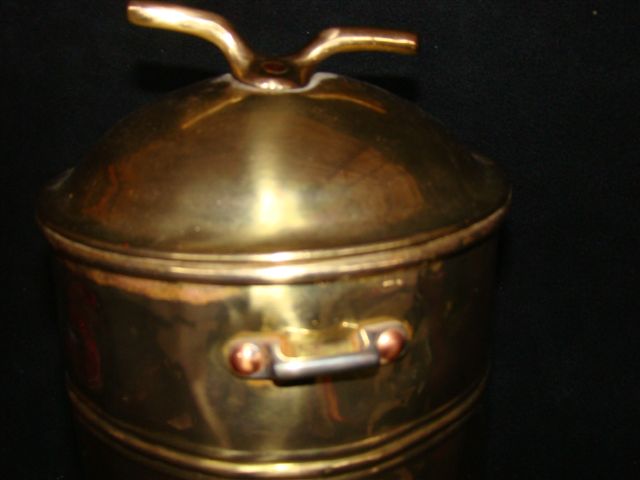 Vintage Brass Fire Engine Running Board Mounted Container with Lid.
Believe to have been used on a Chemical Unit to hold dry extinguishing
chemical. It measures 10 1/4" high x 7 3/16" ID x 7 5/8" on the OD. It has a
brass internal mounting base as seen in photos for mounting purposes. It is
in good condition with some ware & tare marks and some brass discolorization
on the back side. This should be able to be buffed back out. The original
leather straps are missing.