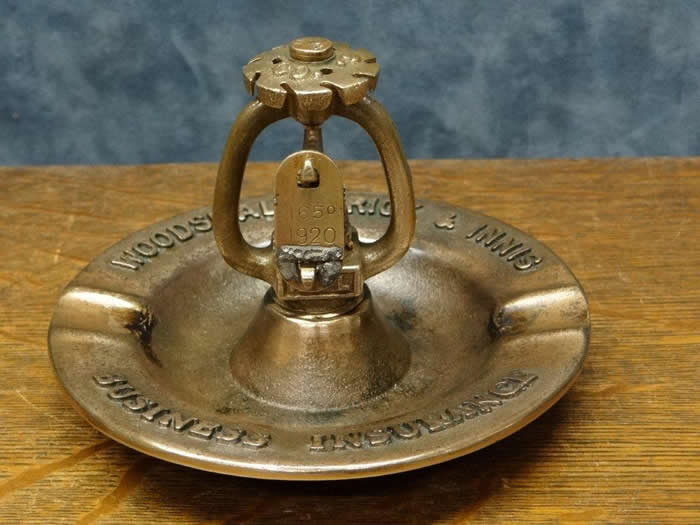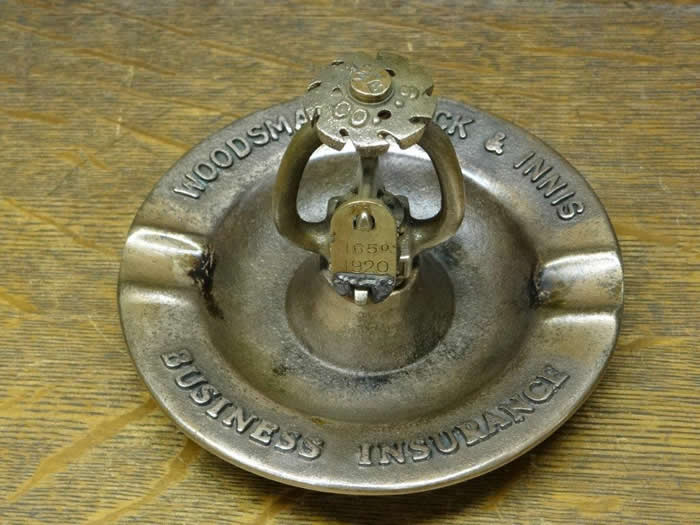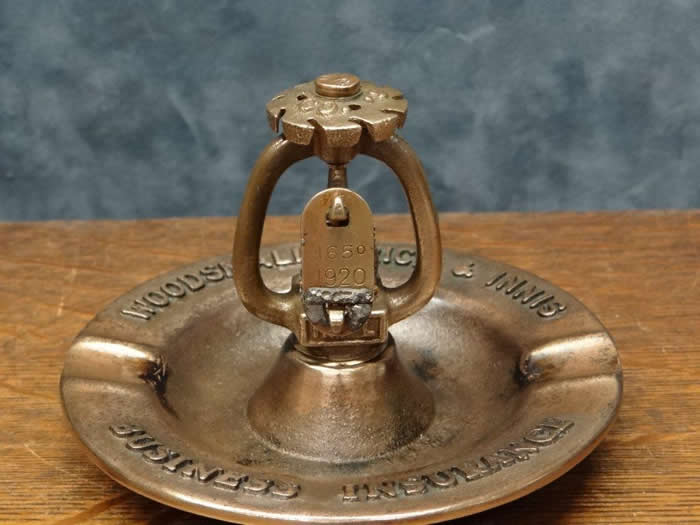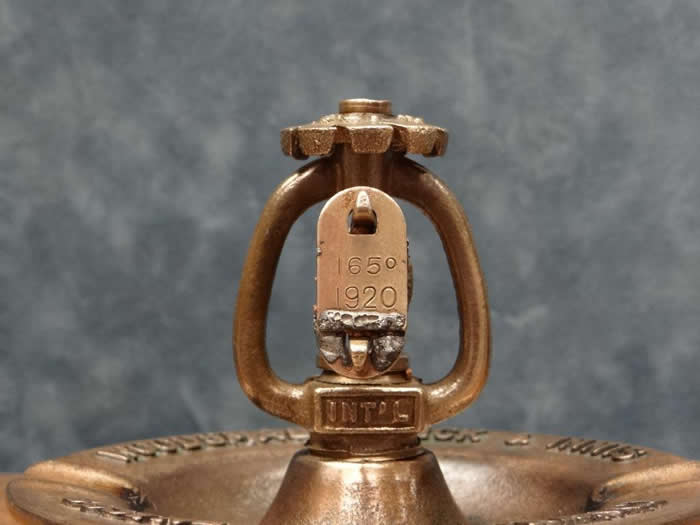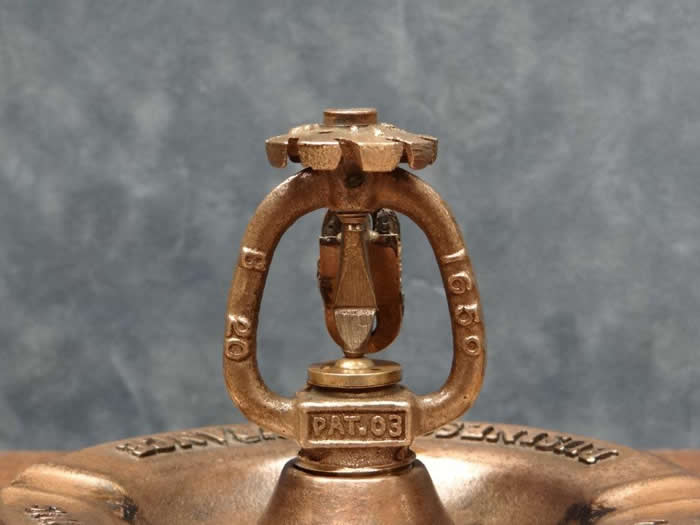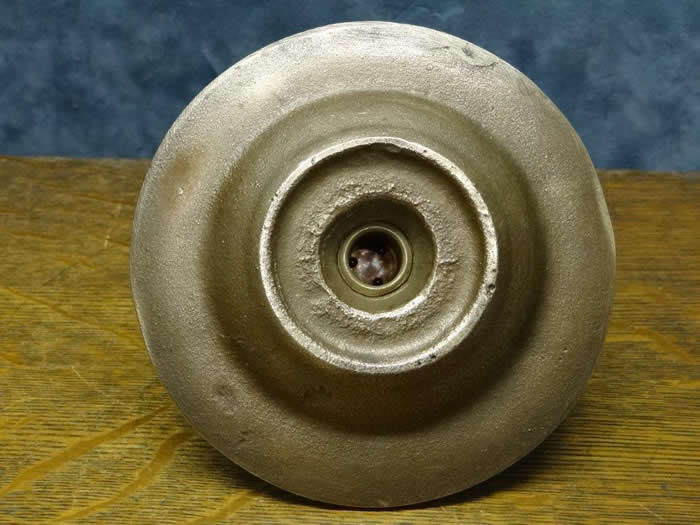 Vintage 1920 Brass Fire Sprinkler Ashtray with advertising from Woodsman, Frick, & Innis Business Insurance on it.
The Sprinkler Head has a 1903 Pat. Date & Fusible element dated 1920. It measures 5 inches in diameter x 3 1/2 inches high.
It is in good original condition as seen in photos.
List Price-----------------------------------------------------------------------$159.00