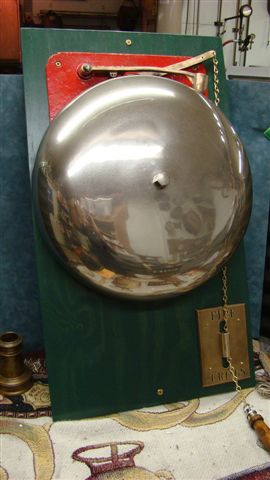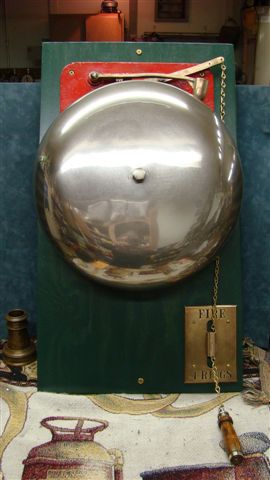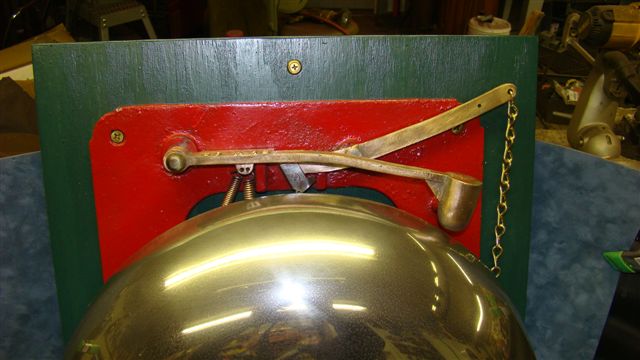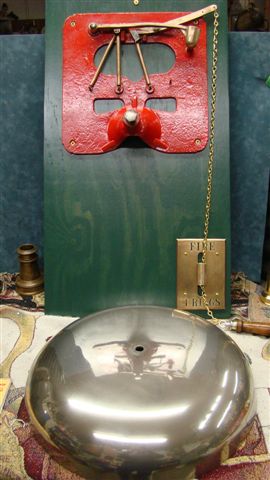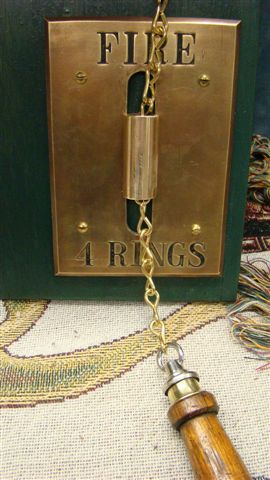 Vintage 18 inch Hand Pulled School Fire Alarm Bell complete with original
brass fire alarm wall plate and wood mounting base. This is the largest
mechanical pull bell that I have ever seen and it was removed from a old
Ohio school building. The bell is 18 inches in diameter and is of brass
constuction with a nickel plating. It is in good original condition and the
sound is extremely loud. The wooden base measures 18" x 32". We can send a
"sound" recording if requested.
List Price-----------------------------------------Please contact us for pricing. Thank you.