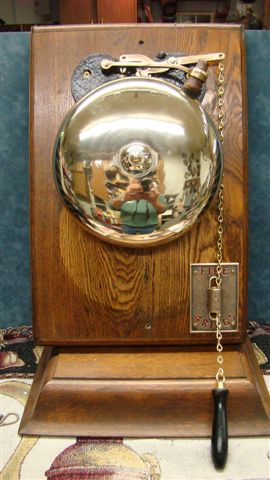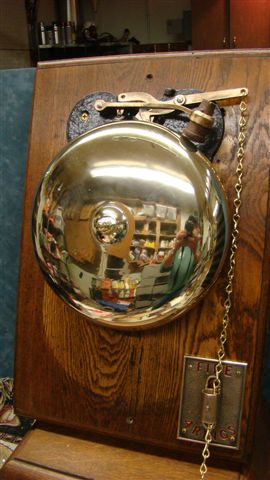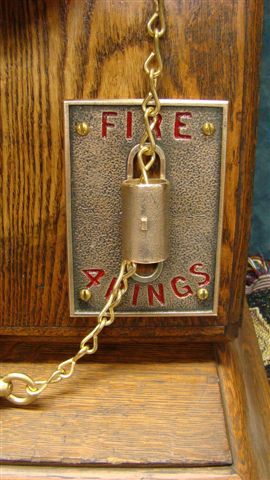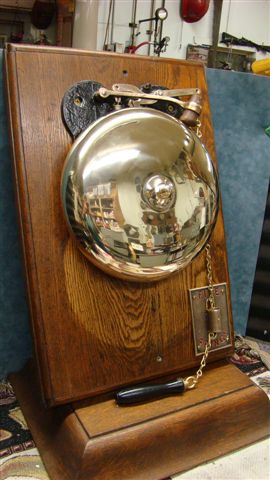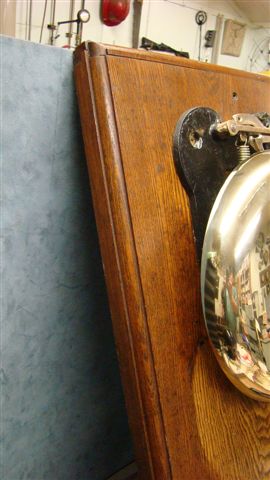 Vintage 12" Solid Brass Mechanical Pull School House "FIRE" Alarm Bell
complete with Oak mounting board, Original Brass Fire Signal Plate, and cast
iron mounting plate. This is one on the neatest sounding alarm bells that I
have ever had in stock. It just "keeps on ringing". The oak mounting board
measures 24" x 16" x 2" in depth. I understand that this bell game out of a
very early Ohio School. I can send a sound recording if requested.