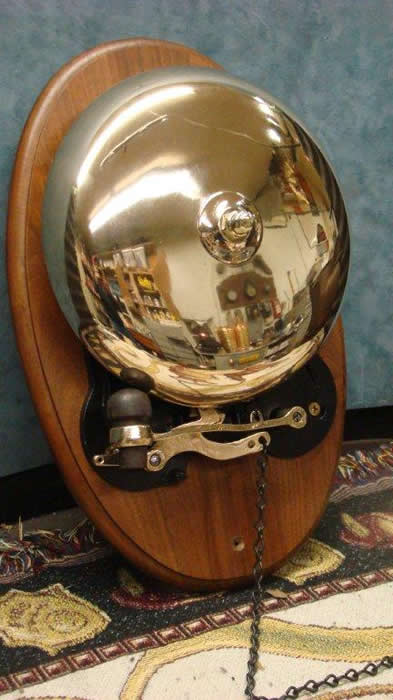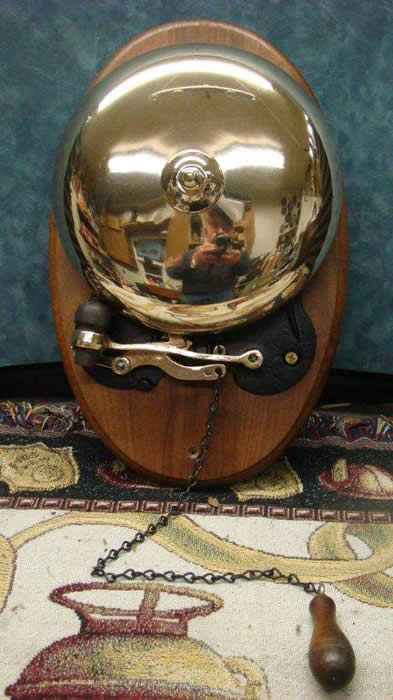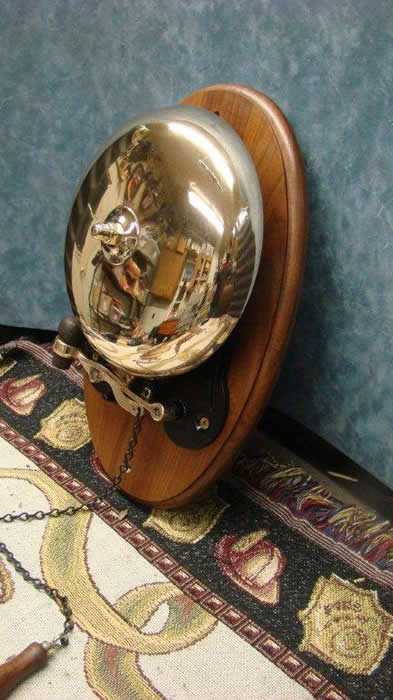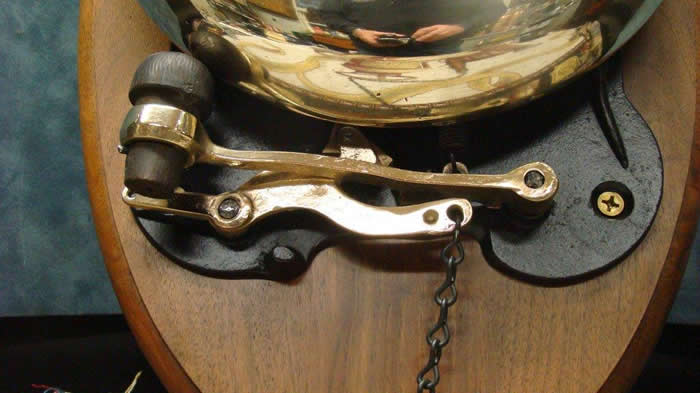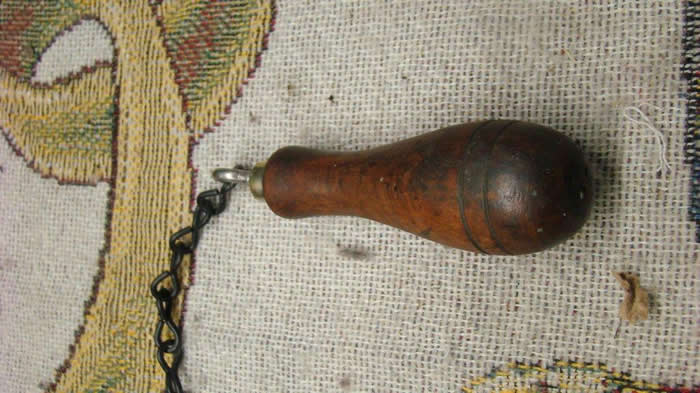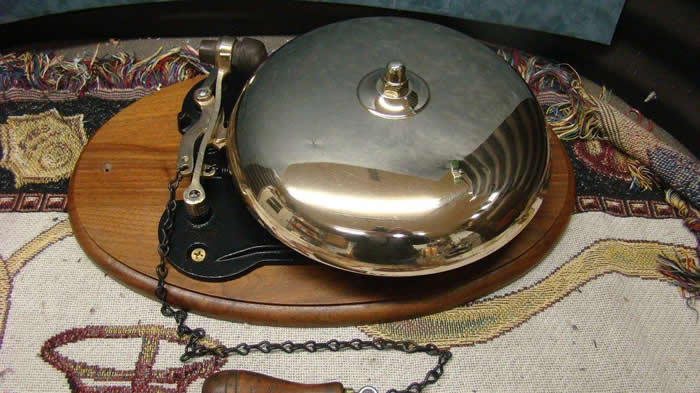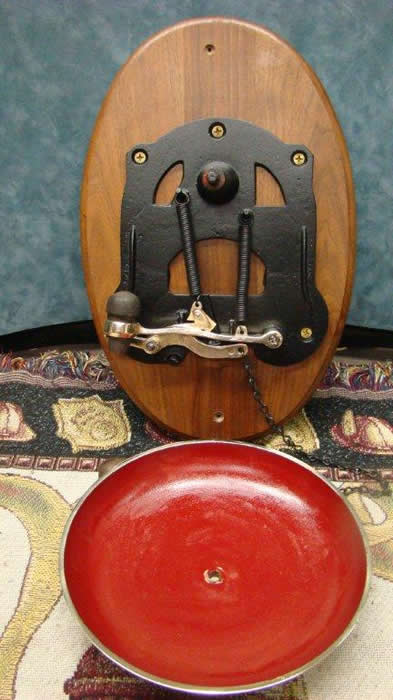 Vintage 10 Inch Solid Brass Hand Pulled Mechanical Bell with Cast Iron
Base and solid wood striker. These were often used as manual alarm or alerting devices.
This Antique Bell has been restored to like new condition including the buffing & polishing of the solid brass bell, cleaning & painting of the cast iron mounting & striking base.
It has been mounted on a solid walnut wall plate & furnished with wooden chain pull.
The bell measures 10 inches in diameter and the walnut base measures 11 Inches x 17 inches. It has been pre-drilled for wall mounting.
This is a "great sounding" older bell. Please contact us for a sound recording.