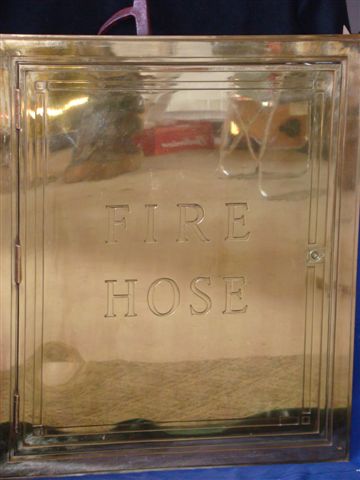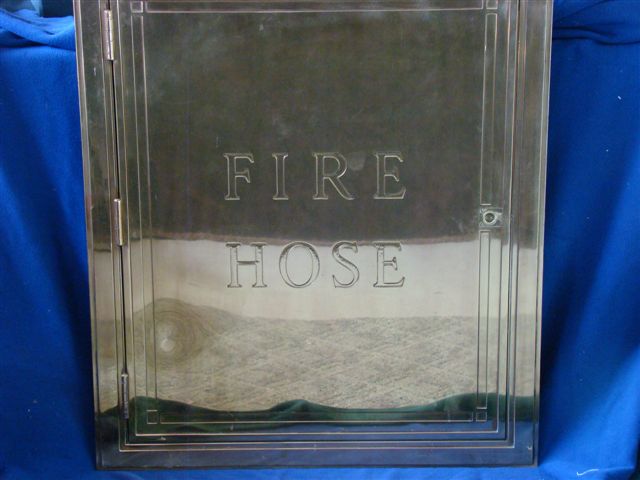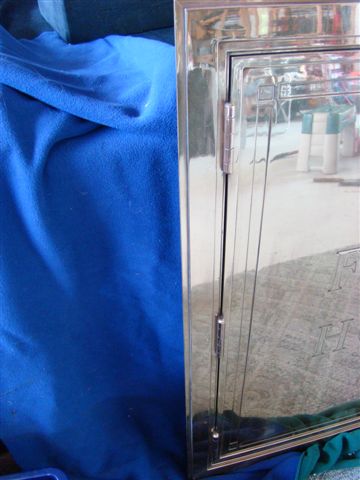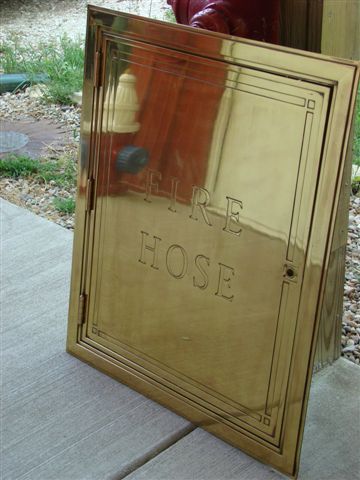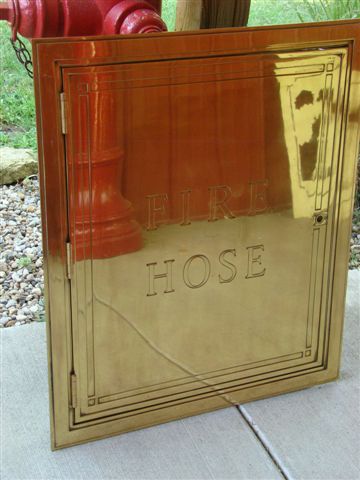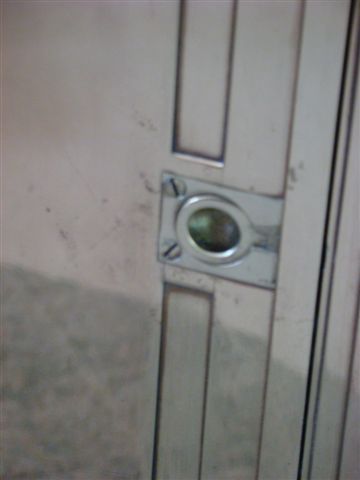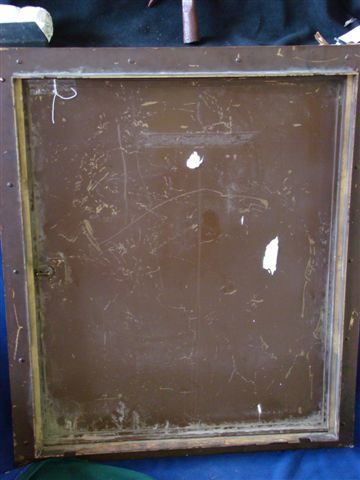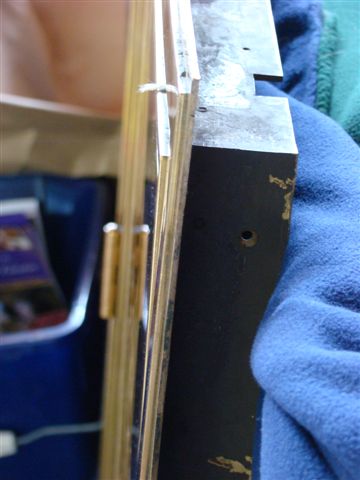 Very unusual Antique Highly Polished Solid Brass "Fire Hose" cabinet
door. This "one of a kind" brass door and frame measures 29 1/2" x 35"
outside of frame. Rough opening size of 26" x 31 1/2", & 25 3/4" x 31 3/16"
outside dimension of frame. It weighs approx 50-60 lbs. It is 2 1/8" thick.
This is a very unusual piece and I am sure came from some special building
such as a "hotel, bank, or municipal" structure where "cost" was not a
object. It would be a great addition to a Fire Fighter's Bar.