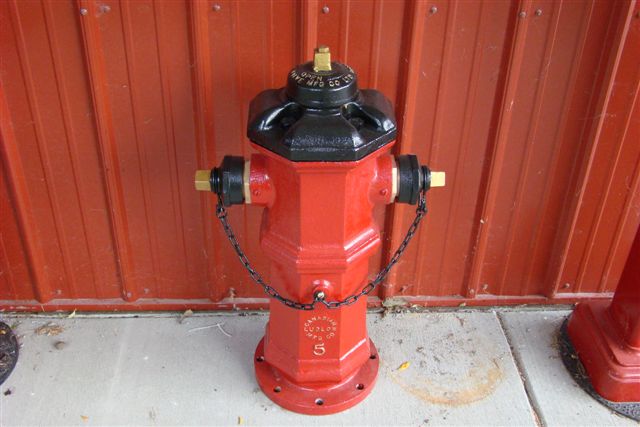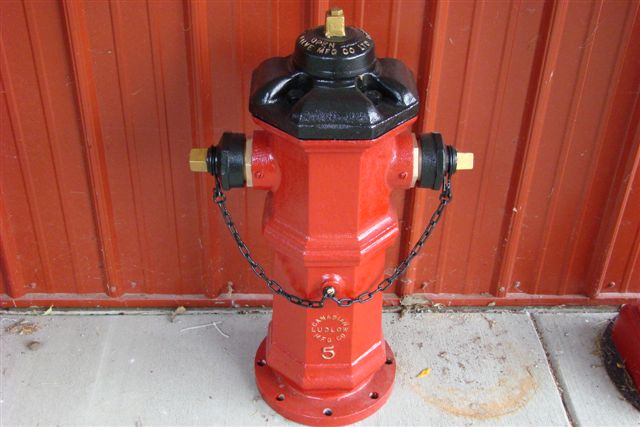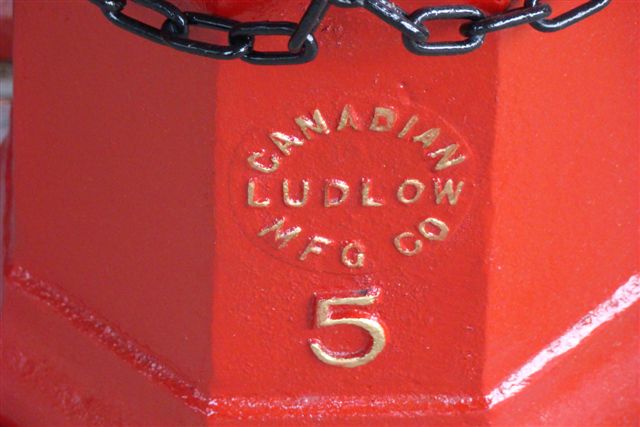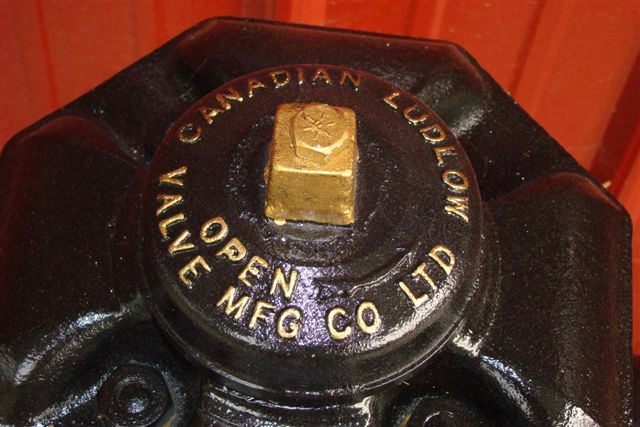 Very ornate Cast iron Canadian Fire Hydrant, I believe it to be from
Toronto, Ontario. It is a Canadian Ludlow #5 with 2- 2/1/2" outlets
refinished in a red & Black color scheme. It has a flat base, multi-sided
constriction, and square stem design. This is one of the nicest looking
hydrants that I have for sale. It would look good outside or inside.