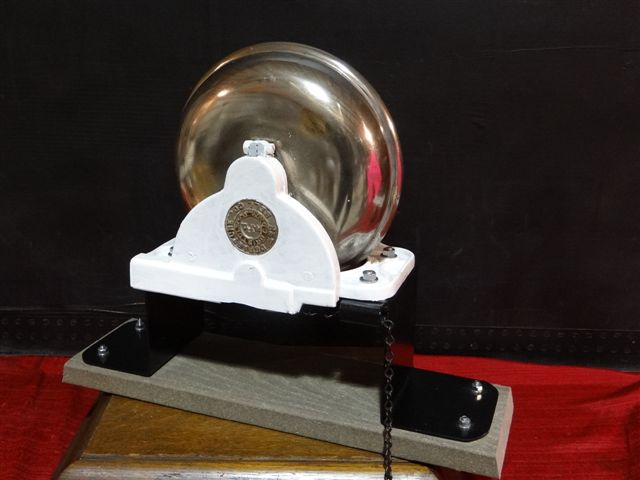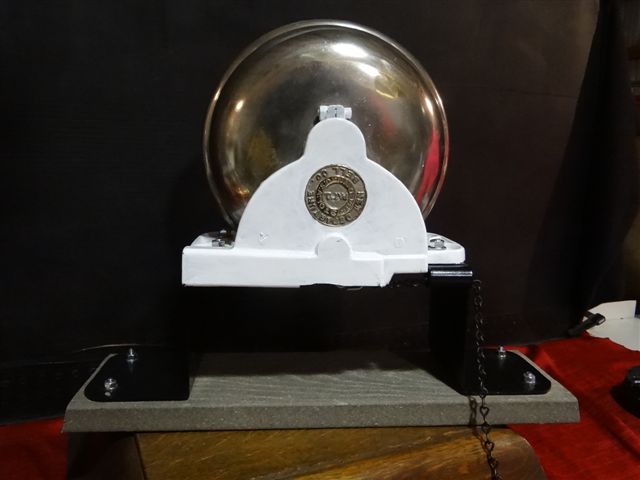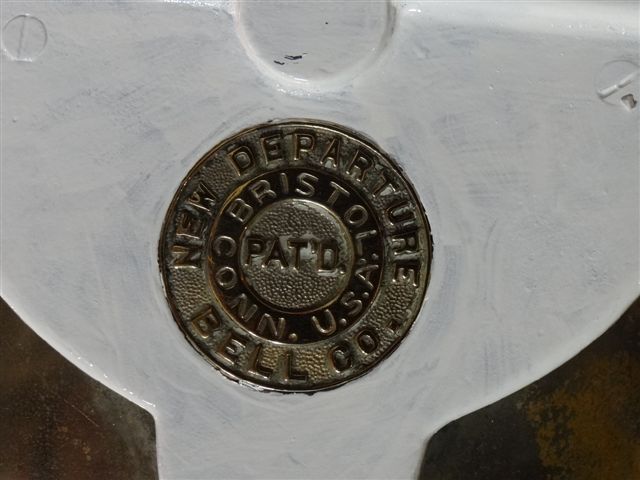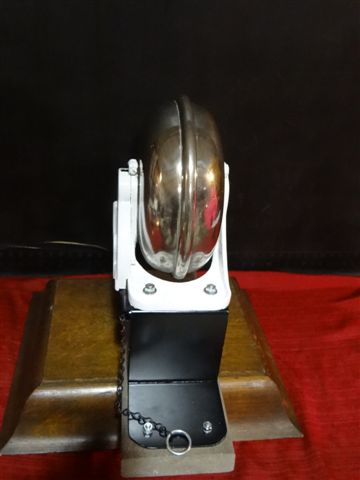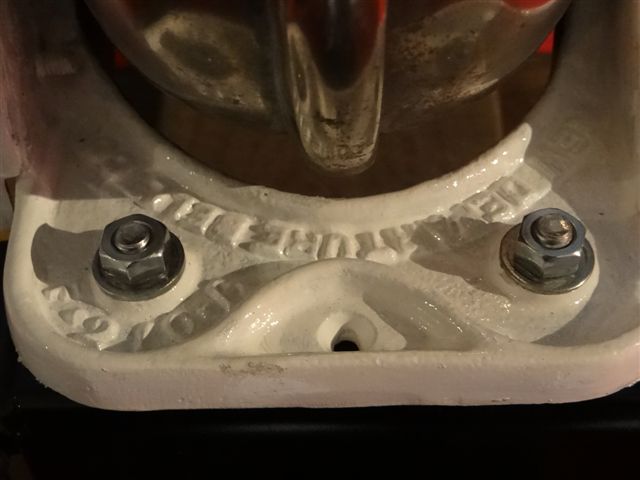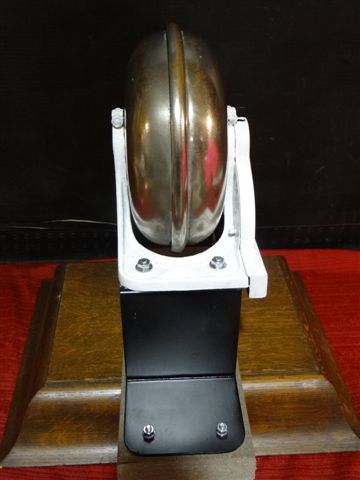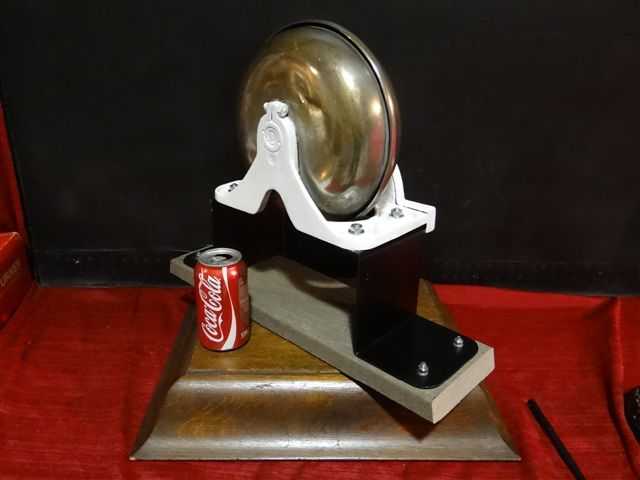 Very early New Departure Large Size Mechanical Pull 10 Inch "Chime"
Bell. It is mounted on a metal bracket that allows it to be inverted & operated by pulling the chain.
It works great and is very loud. It has been repainted to match the original white color.
The nickel plating has some plating loss as seen in the photos. It is marked "New Departure Bell Co.
Bristol, Conn. USA Pat'd. #F210A, 10 inch chime. Being originally white,
I am thinking it may have come from a "milk wagon", "early ambulance", "Police or Fire" wagon?? May be even a "street car".
I am guessing it at late 1800's or early 1900's. Please contact us with any questions or request a recording of the "Chime" sound.