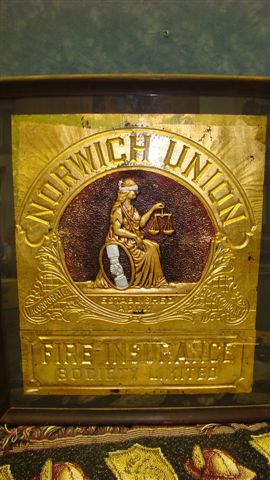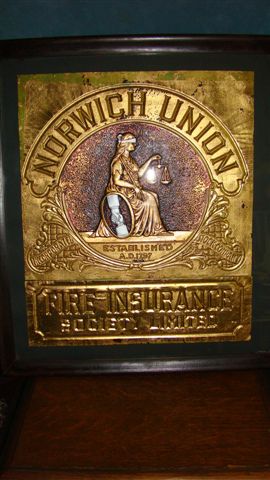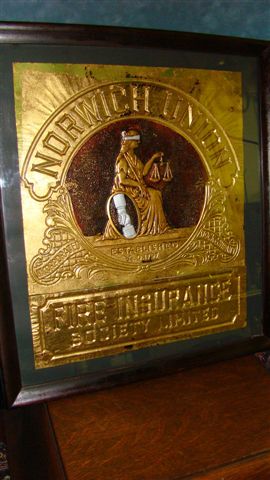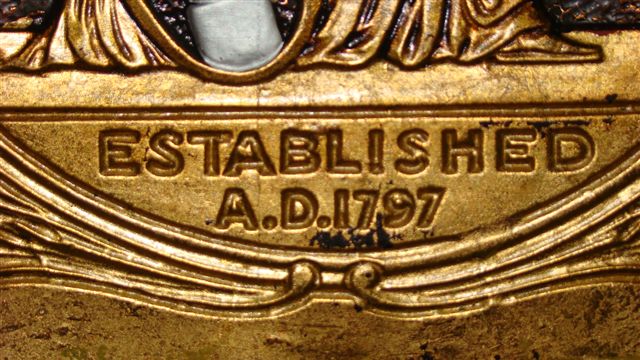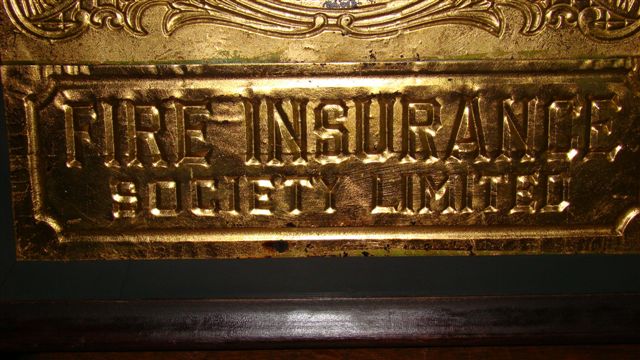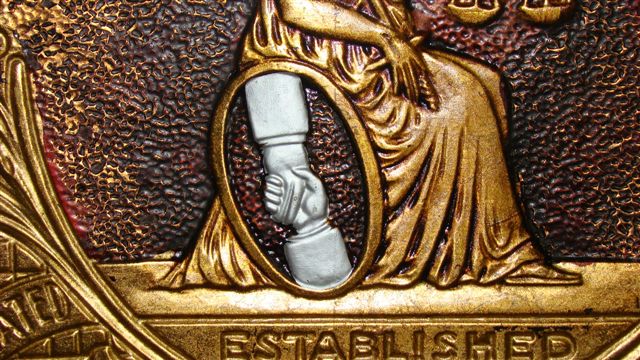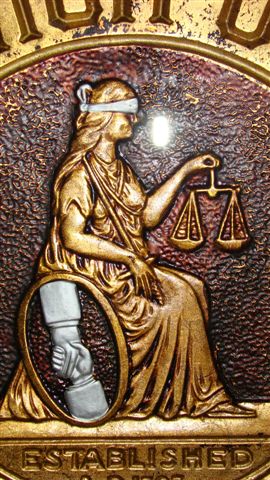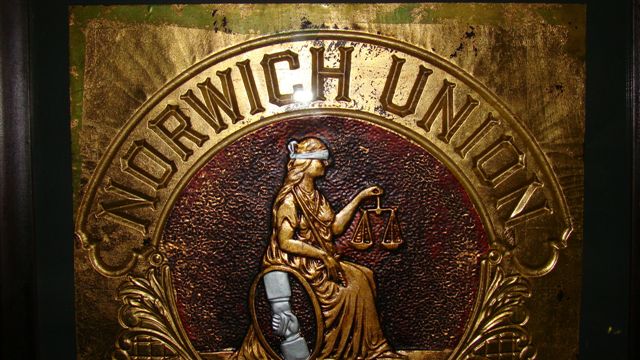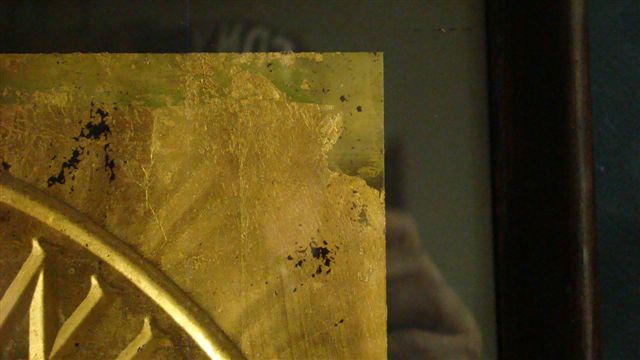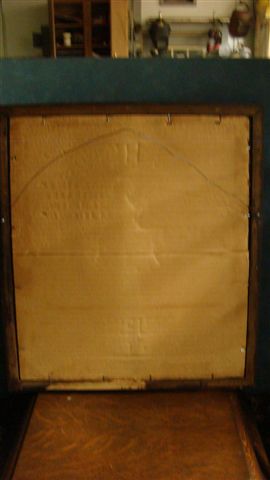 Very Early "Norwich Union" Framed Fire Insurance Sign. It is marked "Norwich
Union", "established A. D. 1797", "Incorporated Stock Company", "FIRE
INSURANCE SOCIETY LIMITED". It appears to be made from a brass tin with gold
leafing as seen in photos. The actual sign measures 13" x 16" in a glass
frame at 18" x 20". If you go to the internet and do some search, this
English Company appears to be a very early pioneer in "Fire Insurance" &
even organized some of it's own private fire brigades. It is in good as
found condition and the "tin" appears to be older than the frame. Their is
some of the gold leafing removed in the corners as seen in photos. This is
the neatest Fire Insurance sign that I have seen. Please contact us for any
additional questions.