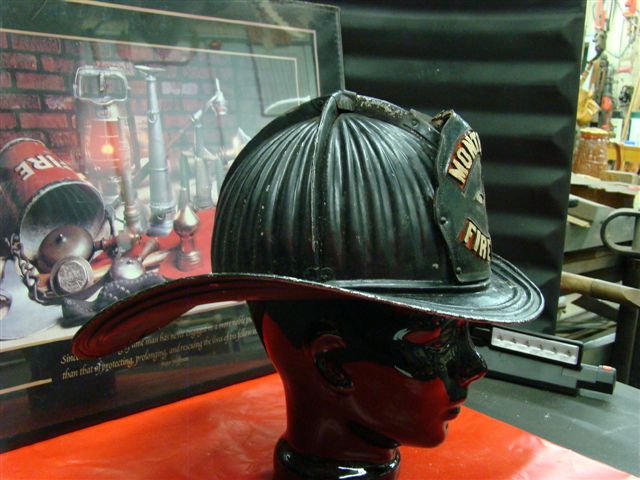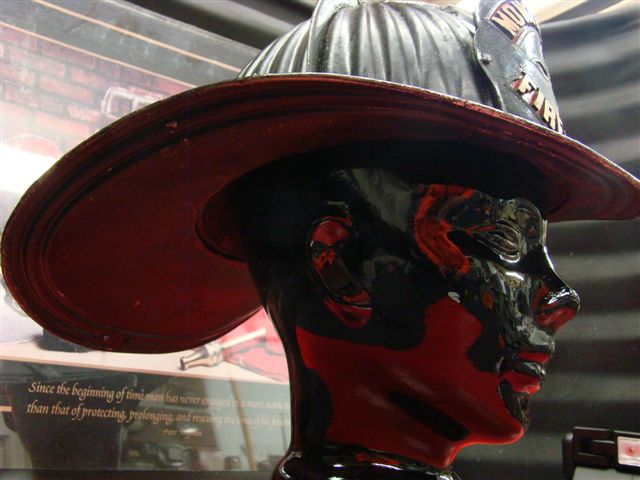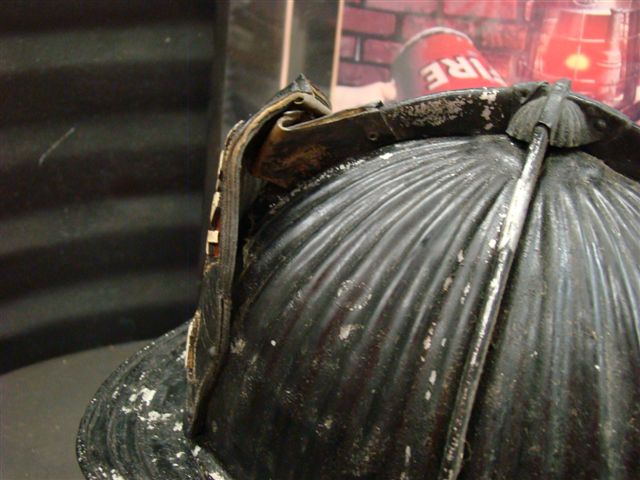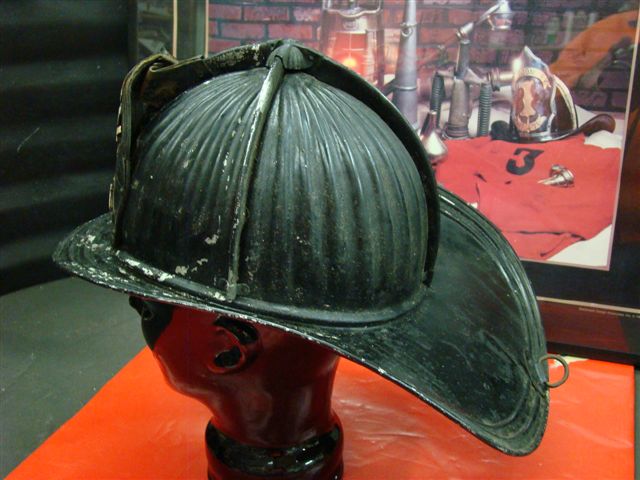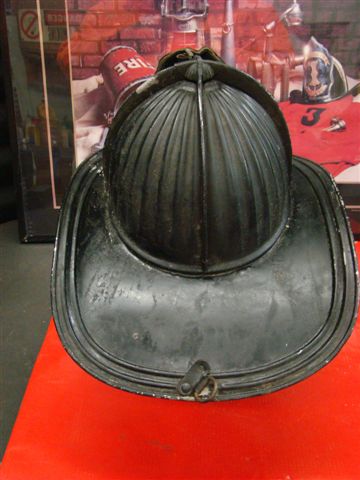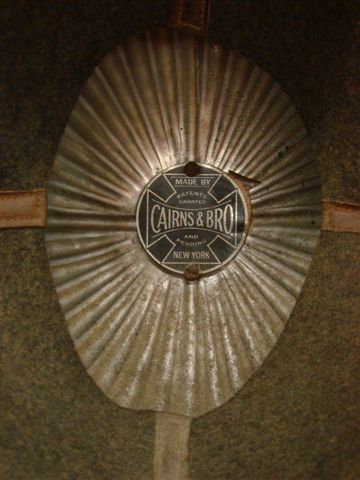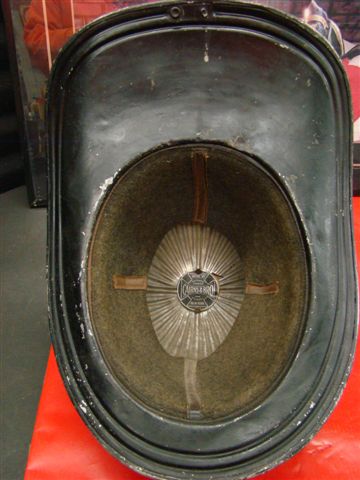 Very Early Montreal Cairns Aluminum Fire Helmet with raised letter
front. Since this is a Canadian fire helmet there is no eagle finial. It has
it's original felt liner, Cairns maker's plate New York. And is in good
original condition with some missing paint, dings & dents, and the shield
top bracket is slightly bent as seen in photos. This early helmet has a lot
of character to it. The leather shield is very good condition for it's age.