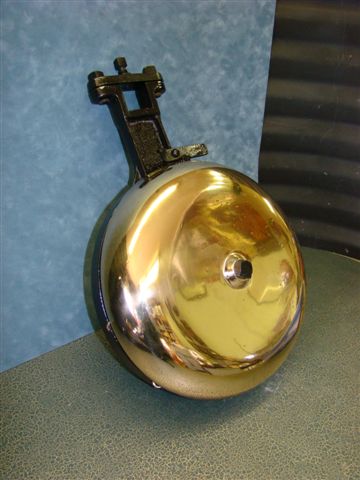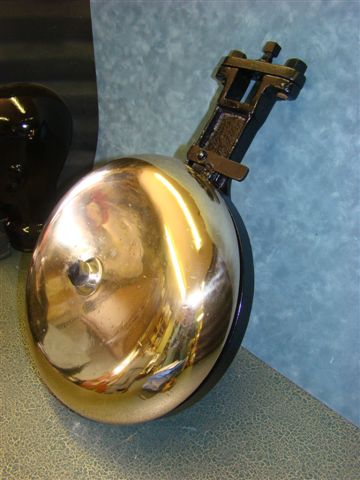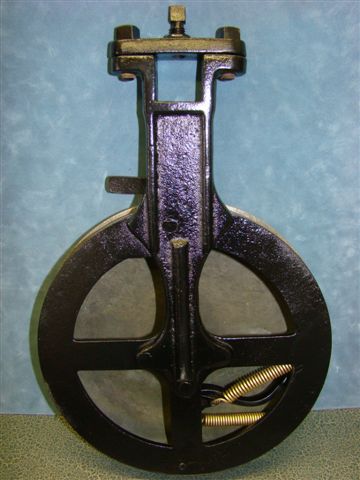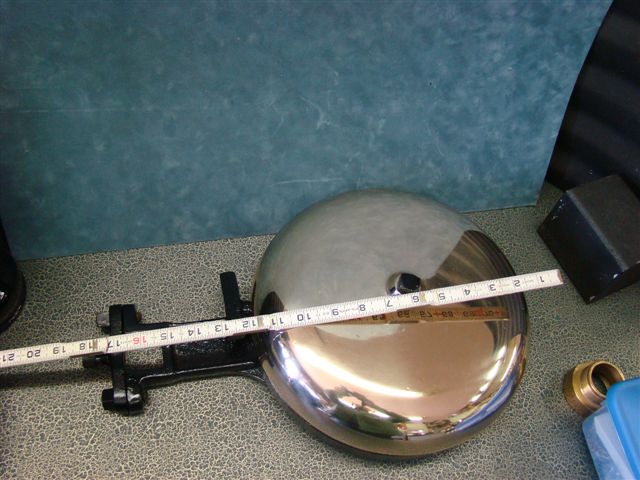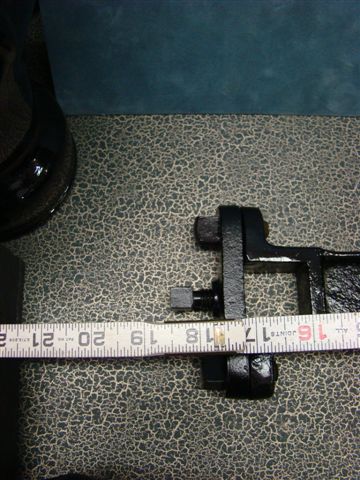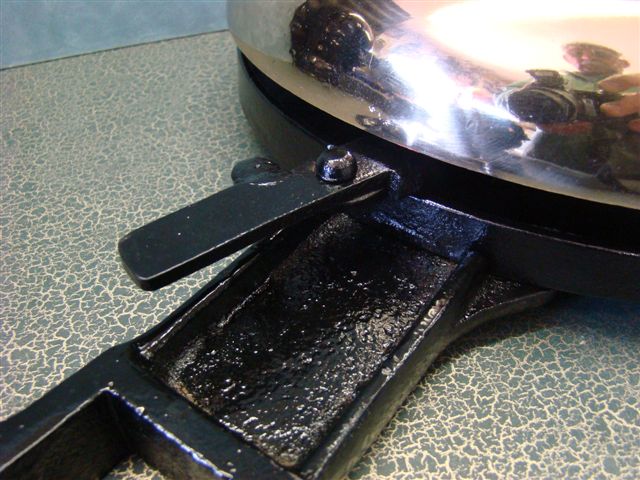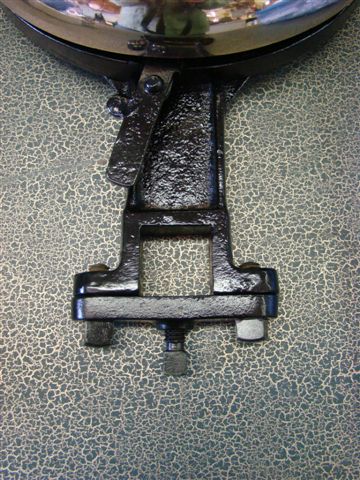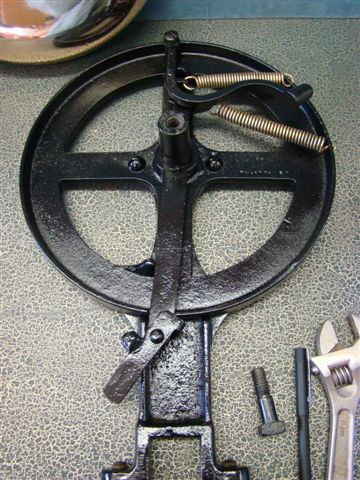 Very Early Brass Mechanical Apparatus Gong or Bell. I would say this item
is late 1800's or early 1900's. The brass has been professionally buffed &
lacquered and the iron parts has been cleaned & painted. It has a 12" brass
gong and is approx 18" long. It has a 1 1/2" x 1 1/2" square mounting clamp
on it, as seen in the photos. It has a great ring to it and we can send a
recording if needed.