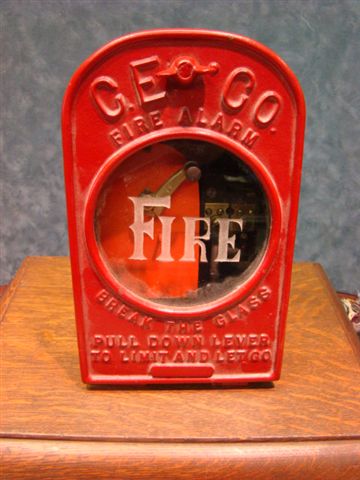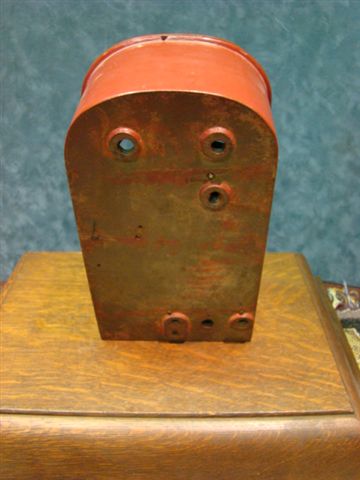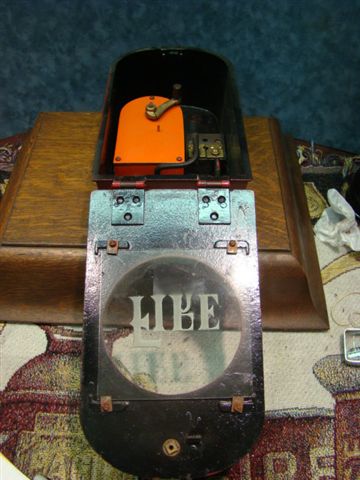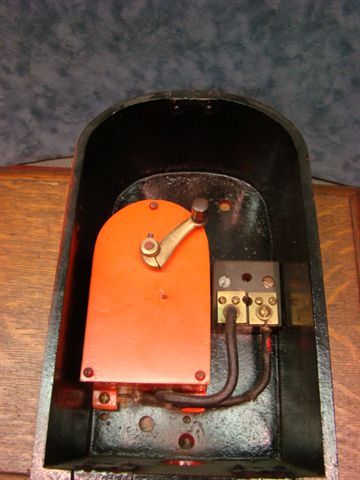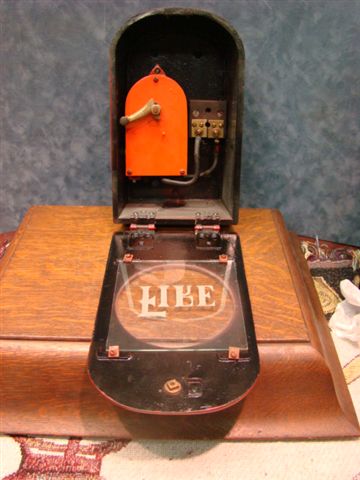 Unusual Fire Alarm Box with Etched Glass Front. This is a C. E. CO. heavy
iron "Break Glass & Pull Handle" type of early fire alarm with code wheel.
The break away glass panel is etched with the word "Fire". It is in as found
condition. It appears to have been repainted at one time and the keyed lock
was replaced by a wing nut. It does not latch down but operates great when
the handle is pulled down & released. I have never seen this type of alarm
box before.