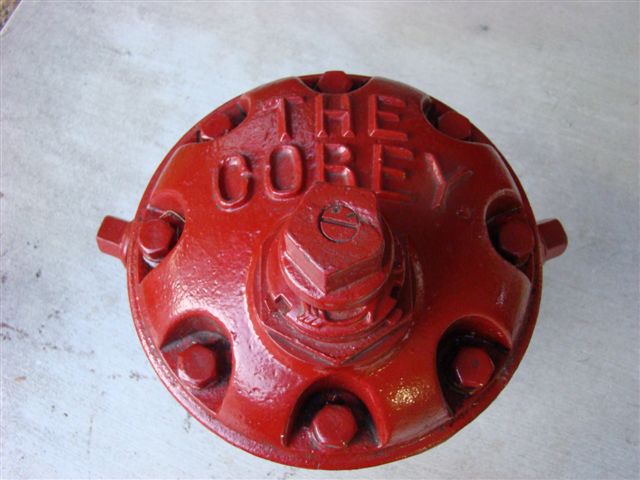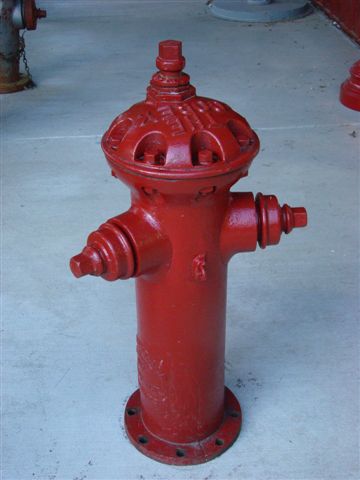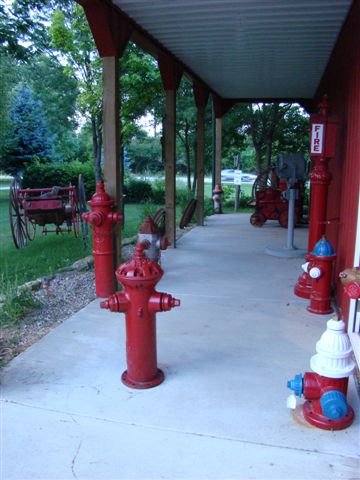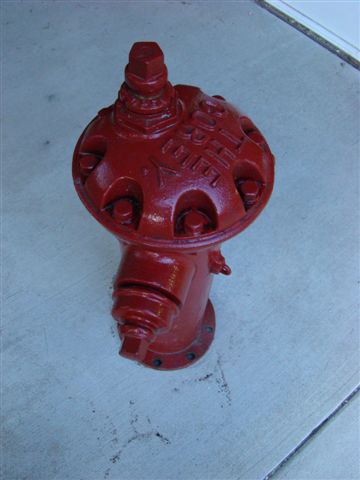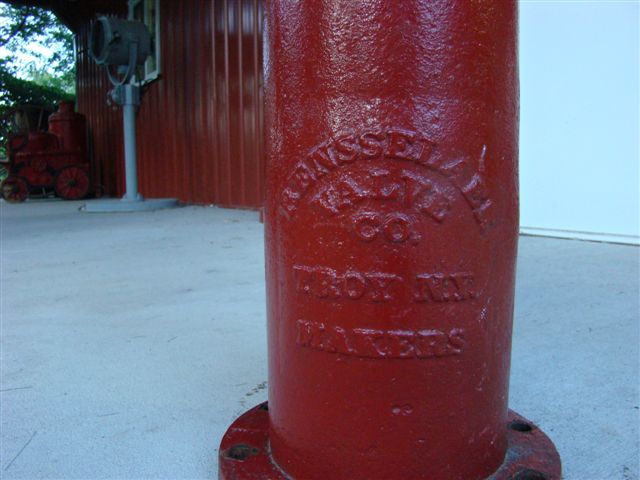 "The Corey" vintage fire hydrant made by the Rensselaer Valve Company of
Troy N.Y. Makers. It stands 36" tall is approx. 8" in dia. at the drum. It
has a base flange, 2-2 1/2" capped outlets, and is a older restoration.
This is a unique style hydrant utilizing a offset 5 point stem. (Go to
www.hydrant.org for more info. Pick-up only.