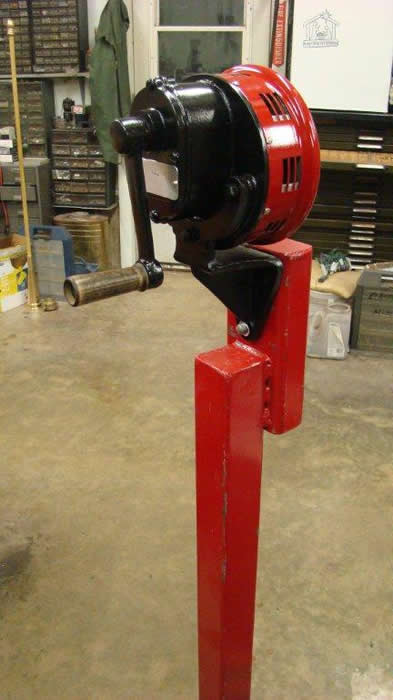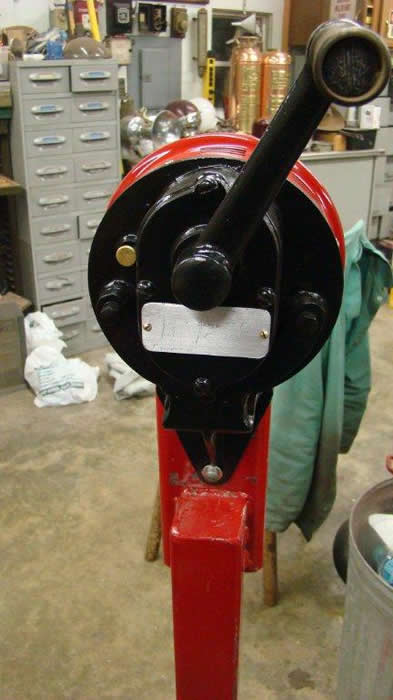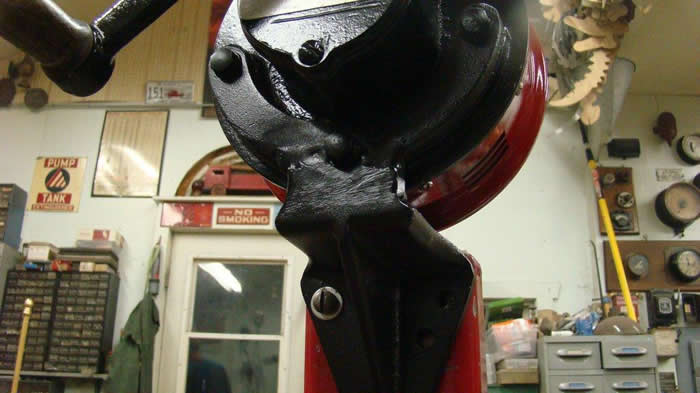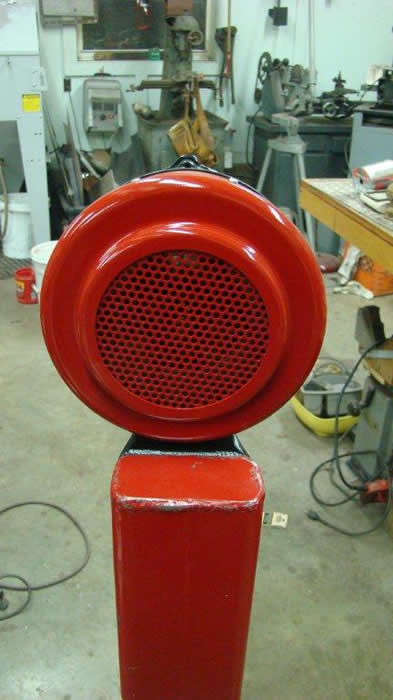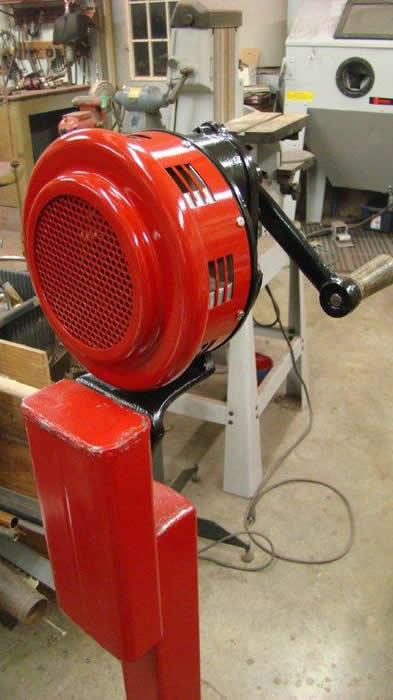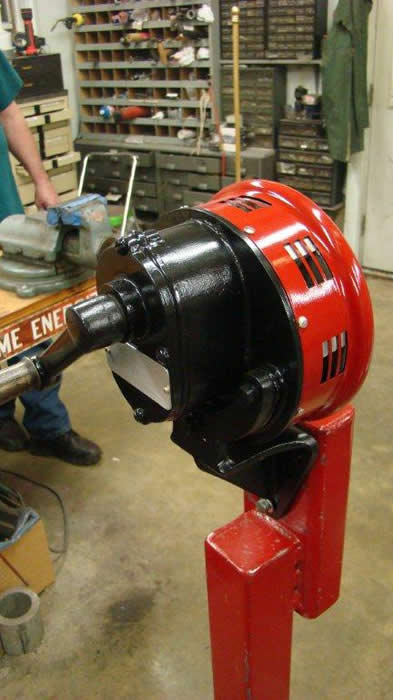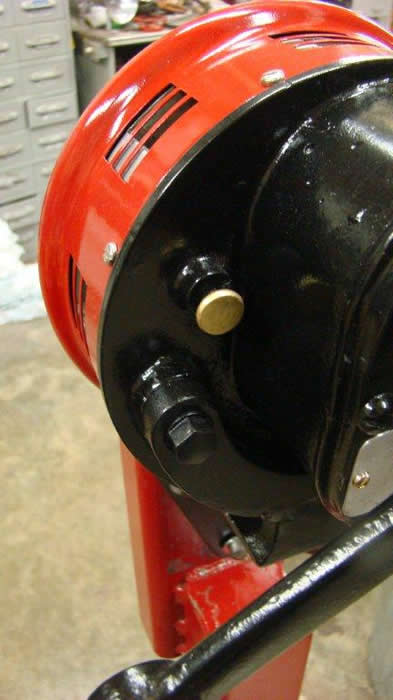 Sterling Hand Crank Siren from a vintage fire truck. (Pedastal StandNot Included).
It has been cleaned, painted, & a new painted front guard cover and wooden handle installed.
The hand crank "turns" very easy and it sounds "great". It free wheels for a long time and the push button brake also works well.
The cast iron mounting bracket was repaired at one time but it appears to be fine now.
We can send a recording if requested.