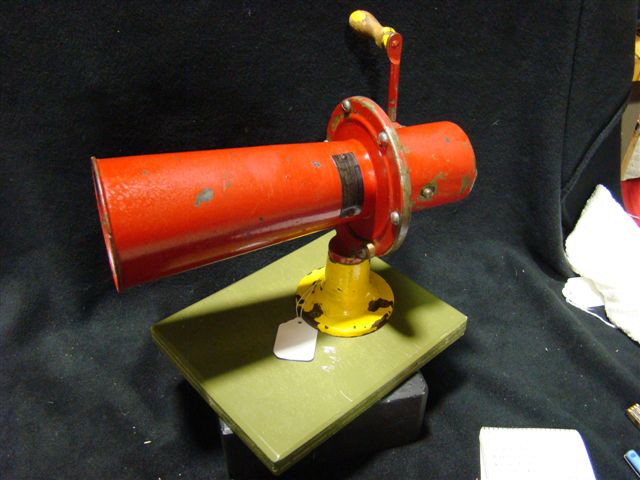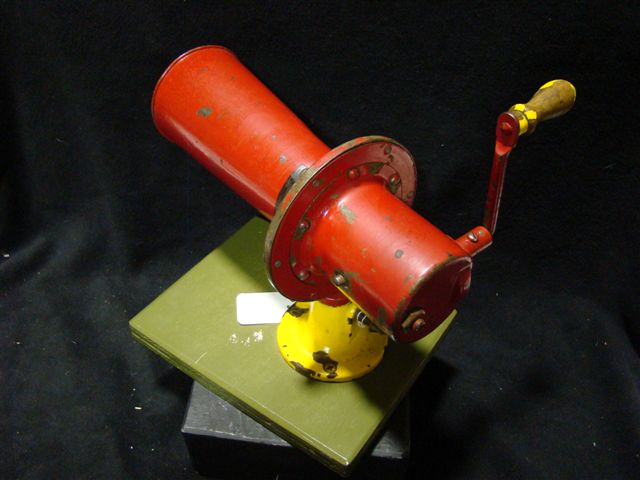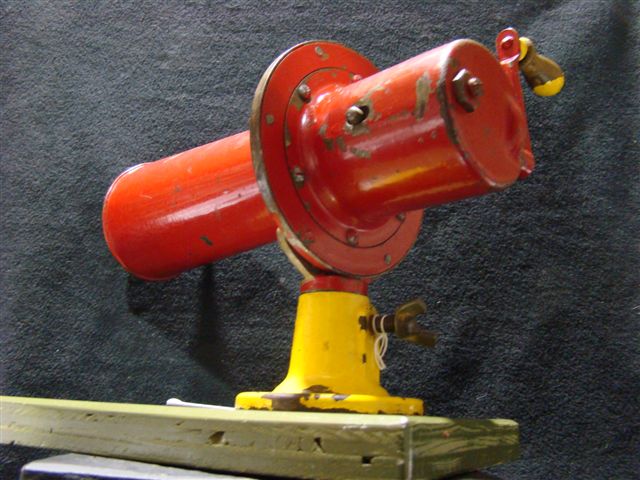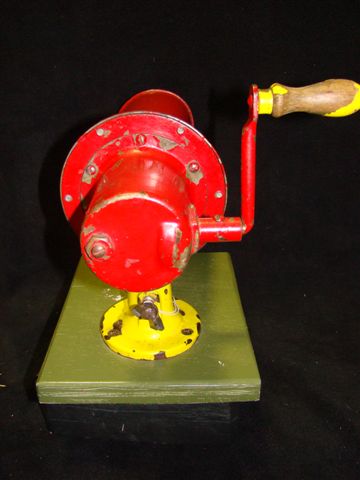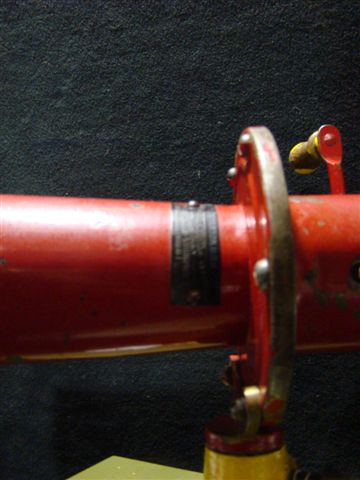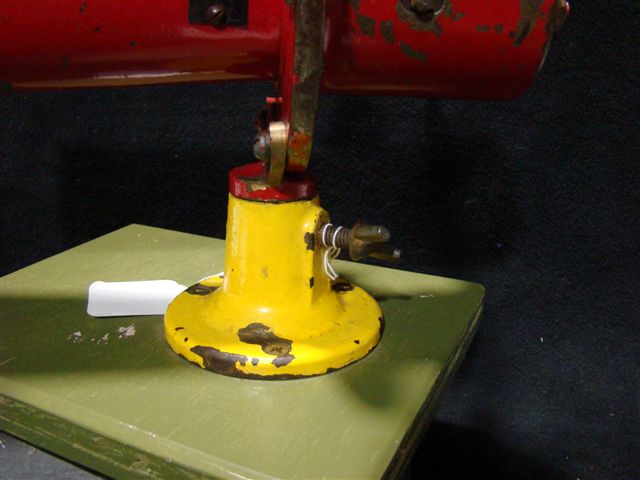 Sparton Hand Crank U.S. Army Chemical warfare Siren / Horn. This a very
unusual sounding alarm horn which sounds something like a klaxon horn. I am
sure the sound had to be a "different" sound, so a soldier knew to put on
his "gas" mask. It was made by the Sparks-Whittington Co. of Jackson, MI.
The unit measures 13" long x 9" wide at handle and stands 10" high. It has
"SPARTON U.S.H. , Made For Chemical Service for U.S. Army " on name plate.
It is in good working order. We can send a sound video if requested.