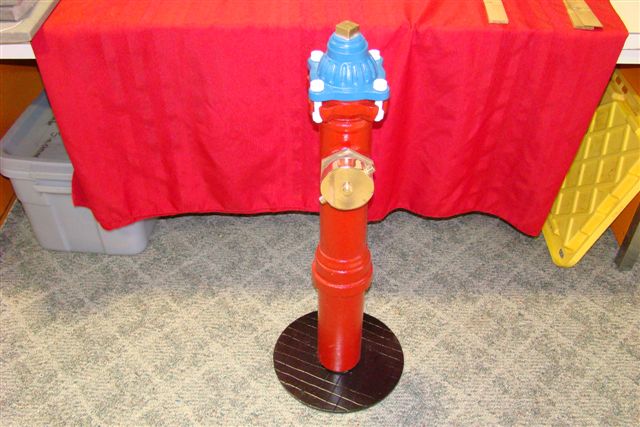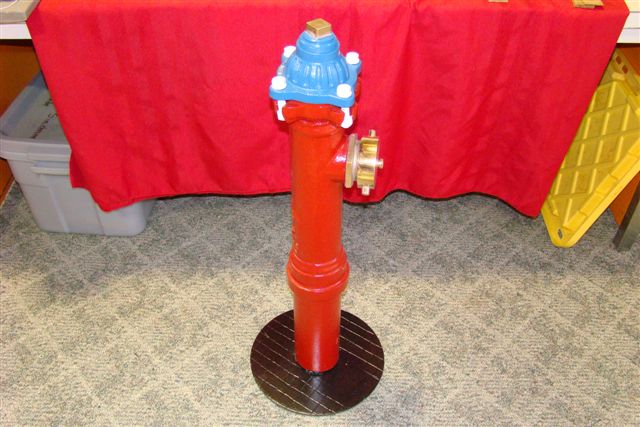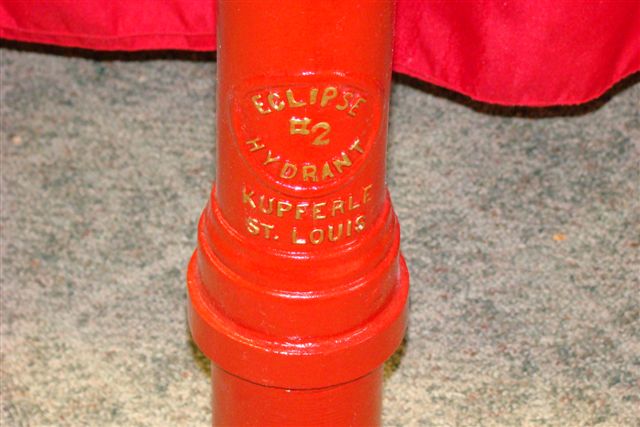 Small type Fire hydrant with one 2 1/2" outlet, no internal workings,
marked "Eclipse #2", MFG. By Kupferle Co. out of St. Louis. It has been
refinished in red/white/blue paint scheme & polished brass cap and comes
with a removible metal floor base and a extra long barrel length in the event
you would want to set in ground. These small hydrants are very hard to find.