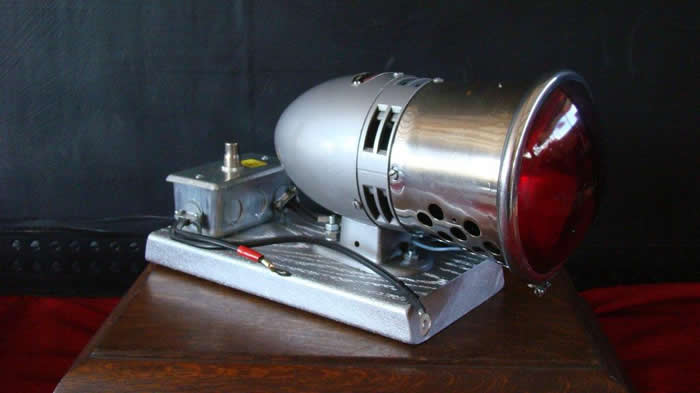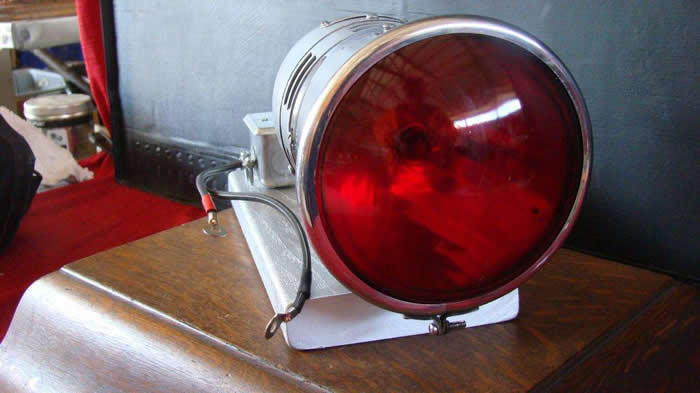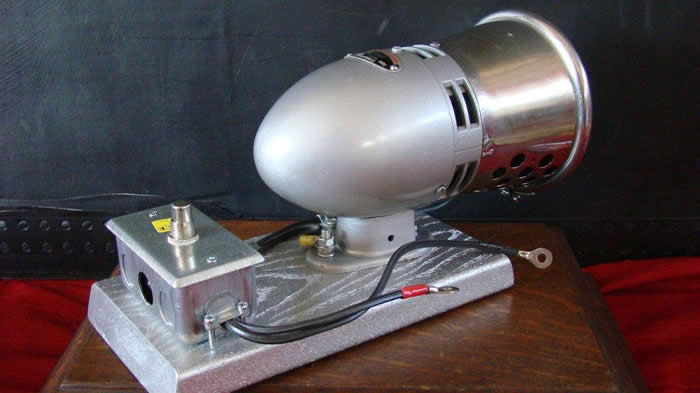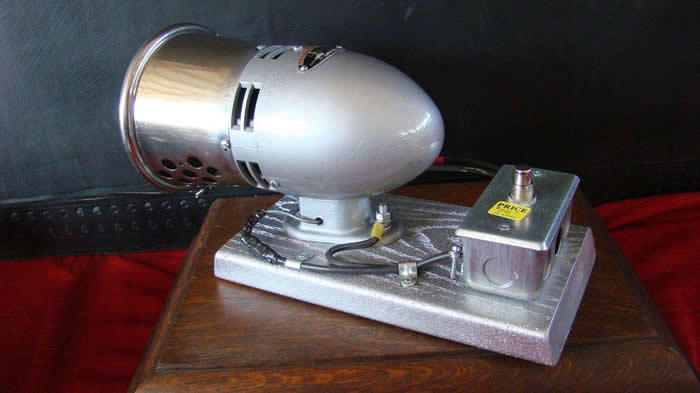 Small Size 12 Volt DC Champion Siren & Red Light Combination Unit. This is a Mod# Type 110B, S/N 2L12N5.
Perfect size for the Firefighter's home golf cart.
It measures 10" long x 6" dia. x 6" high . It is currently mounted on a stand with a momentary switch and works great.
It was made by the Champion Siren company and sold by the W.S. Darley Co. Municipal Supplies of Chicago, IL.
Looks like something designed for a motor cycle or small industrial fire apparatus.
Presently it is wired so the light comes on when the siren is activated. We can send a recording if requested.