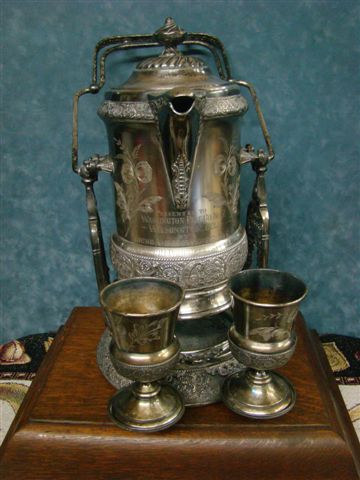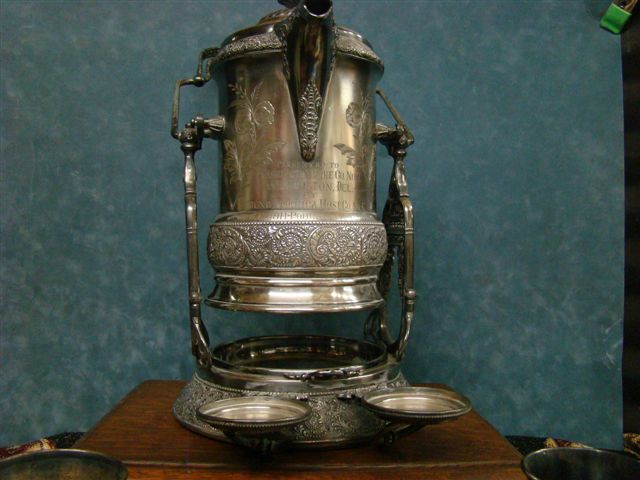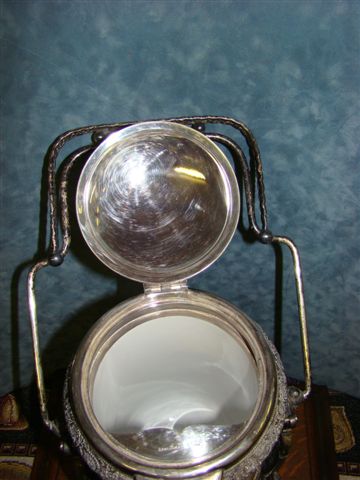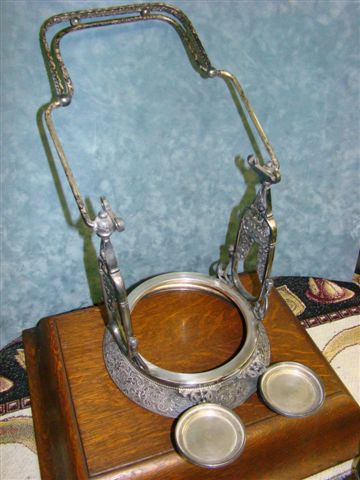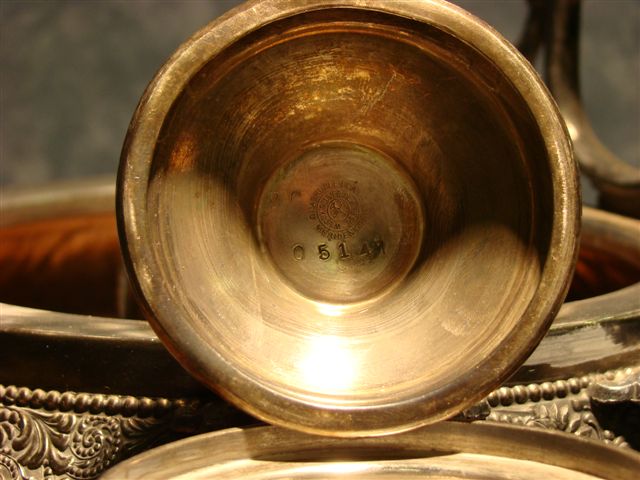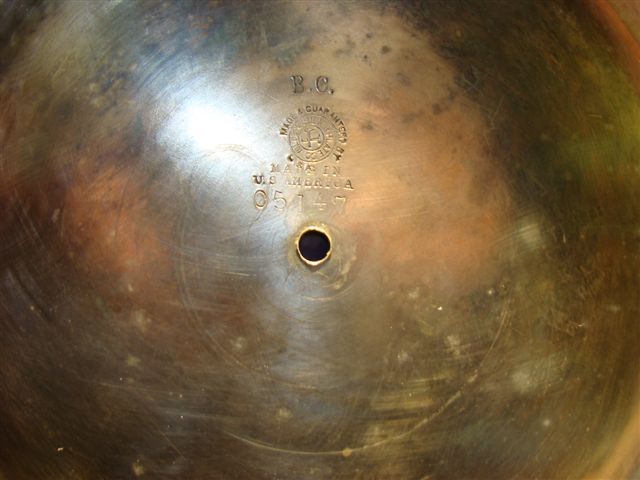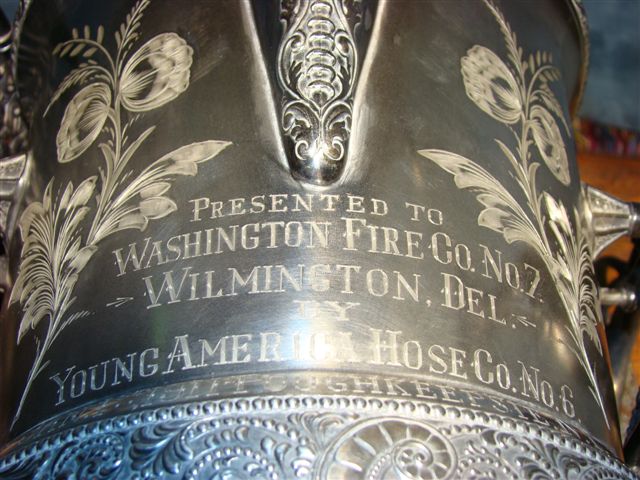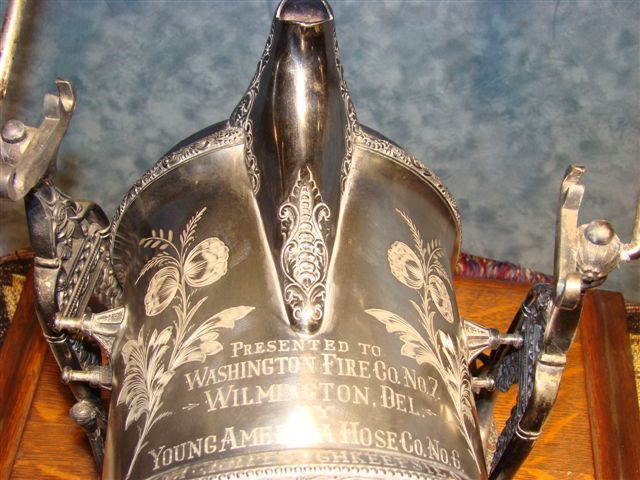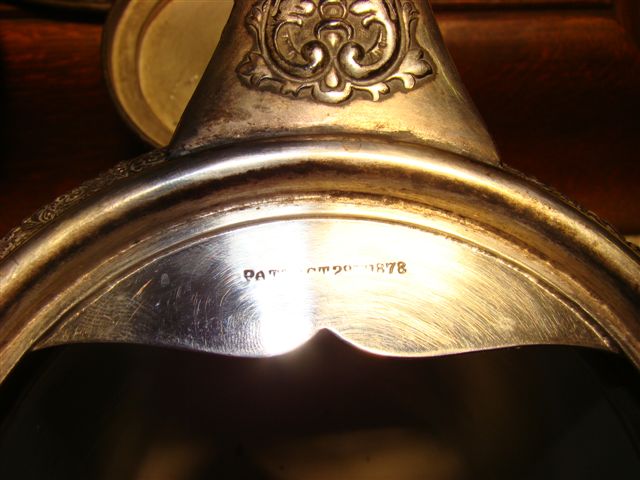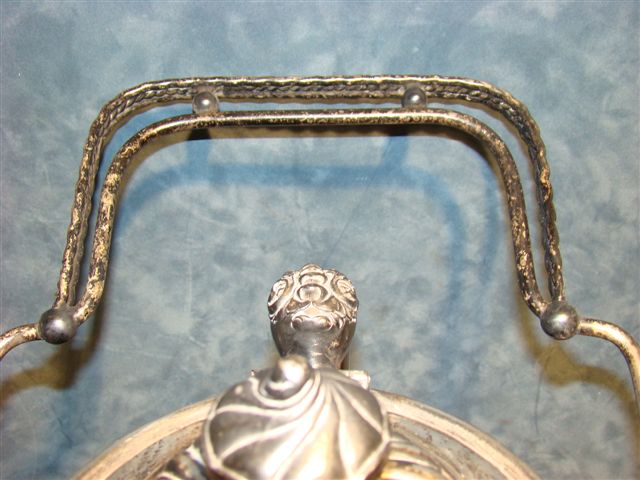 Silver Plated Presentation Water Pitcher Set dated 1911. This vintage set
was manufactured by the Wilcox Silver Smith Company with a patent date on
the pitcher of "1878". It was presented on Jan. 1st 1911 from the Young
America Hose Company No. 6 of Poughkeepsie, New York to the Washington Fire
Company no. 7 of Wilmington, Delaware. This set includes the Pitcher,
Pouring Cradle, 2> Cups, and spill plate. The cups & pitcher have serial
numbers on them and are the same. The set in engraved and is in good
original condition with some plating discoloring as seen in the photos.