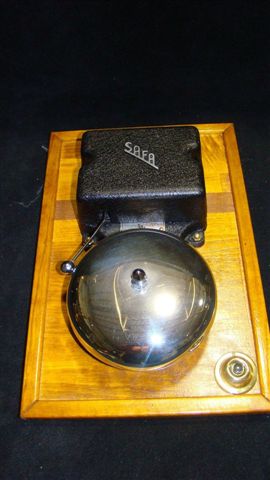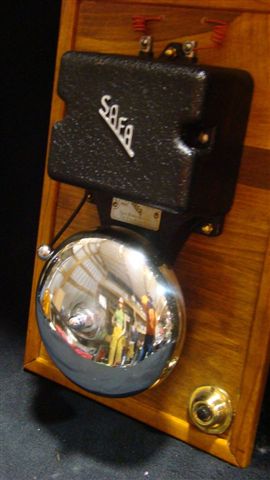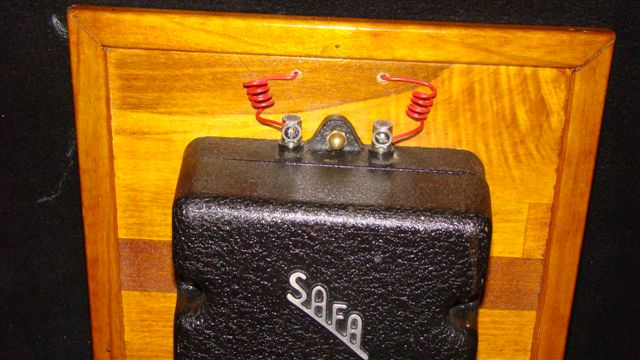 SFFA Nickel Plated 6 inch working Fire Alarm Gong restored and mounted to
wooden base. This unique item has been restored and is actually a working
gong utilizing a internal mounted battery and push button switch as seen in
photos. The bell sounds once for every time the button is pushed. The Alarm
Gong is a Mod#5111 as mfg. by The Fyr-Fyter Company. The wooden base
measures 15 1/2" x 10 1/4". It came from a large electric bell collector in
Georgia.