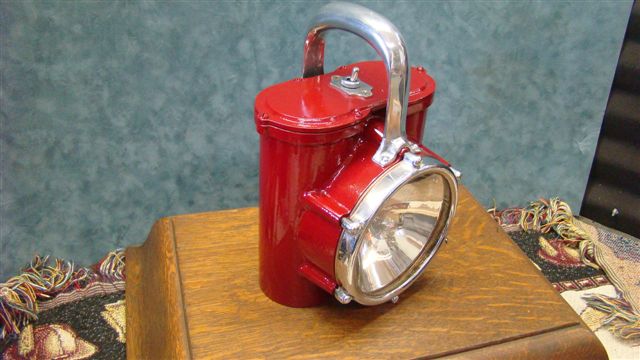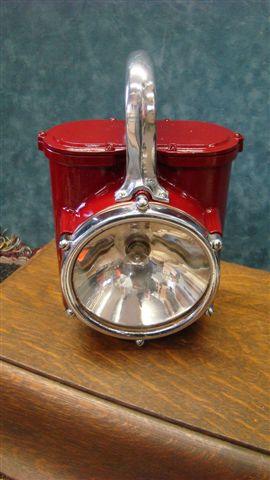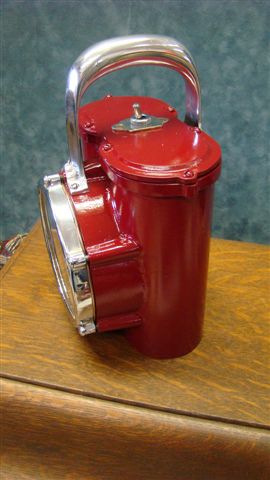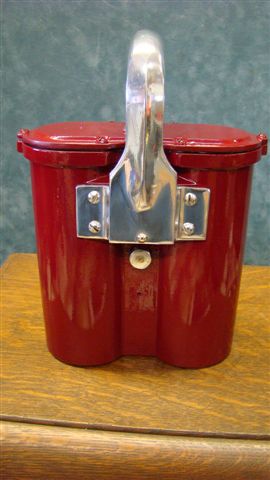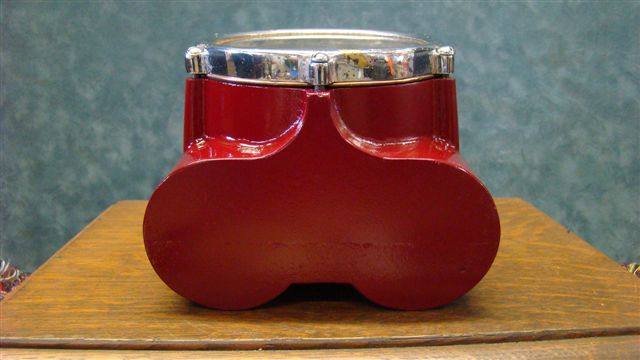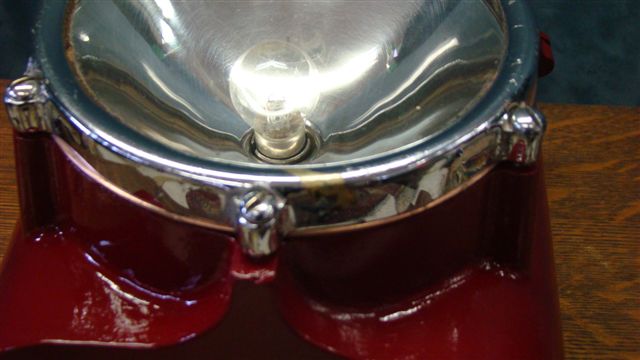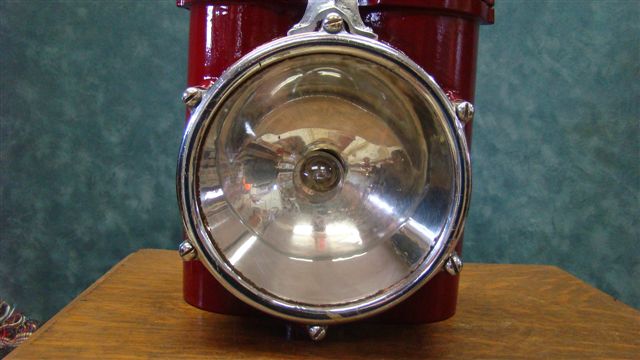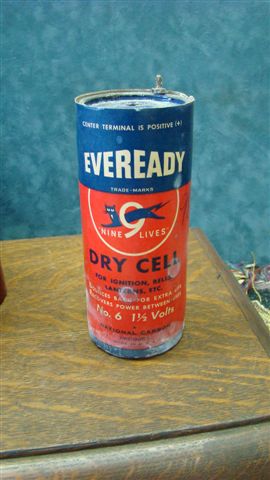 Restored Fire Engine Apparatus Lamp. It has no name on it and appears to
operate off two 1 1/2 Volt dry cell batteries. The bulb is a standard
automobile twist & lock Base and I believe designed for 3 volt operation. I
do not know if you can still get these batteries but I think some "D"
batteries wired in a parallel/series circuit could be rigged up to operate
it. It is built with cast aluminum & brass as seen in the photos. The knob
on the back moves the bulb "in & Out" for adjusting the pattern. It measures
7 3/8" x 5 1/2" x 10" high. This is a neat designed apparatus lamp.