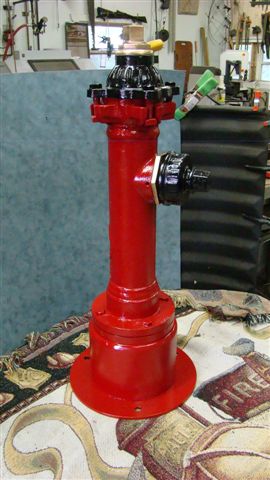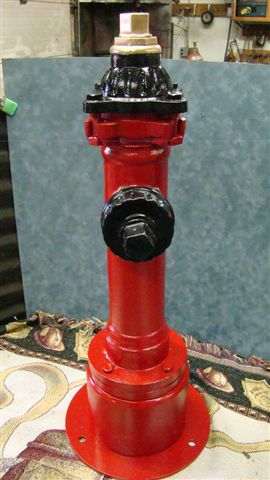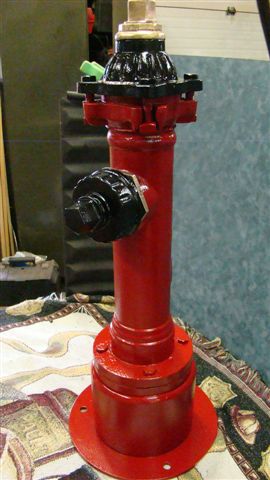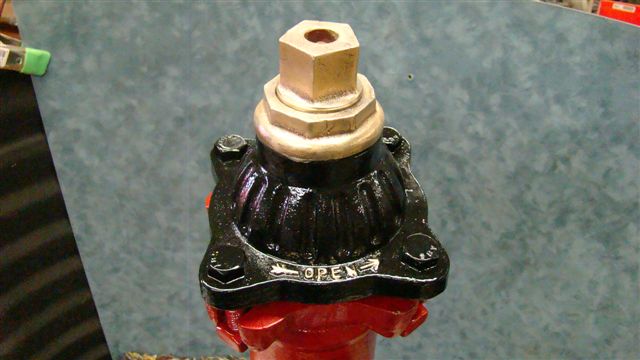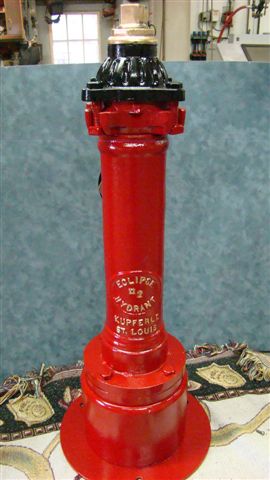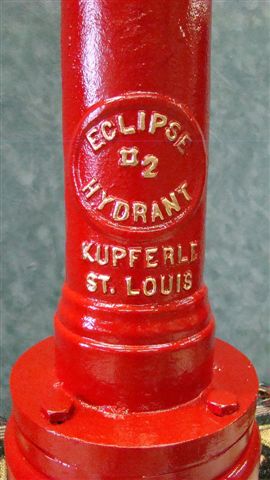 Refinished Eclipse #2 Small size Fire Hydrant complete with factory 6"
high pedestal, inside shut-off valve, and 2 1/2" hydrant cap. This is a
Eclipse #2 as manufactured by the Kupferle Company of St. Louis. It stands
29 1/2" tall with pedestal x 4" in diameter and a 12" diameter floor plate.
This is a really neat and unusual smaller fire hydrant and would be for
"display" only.