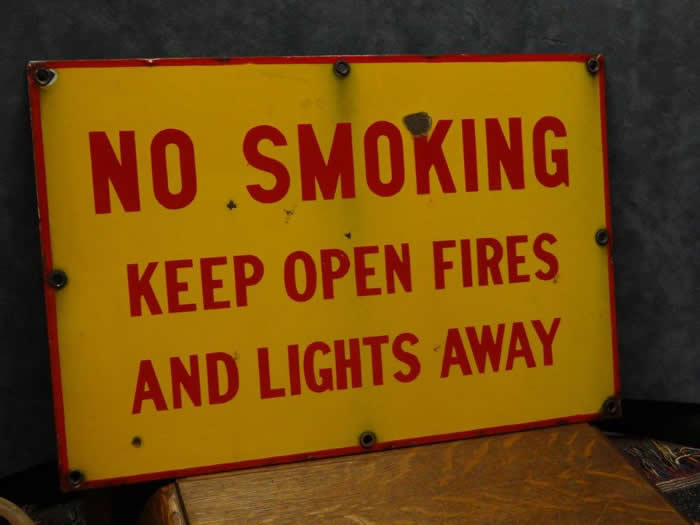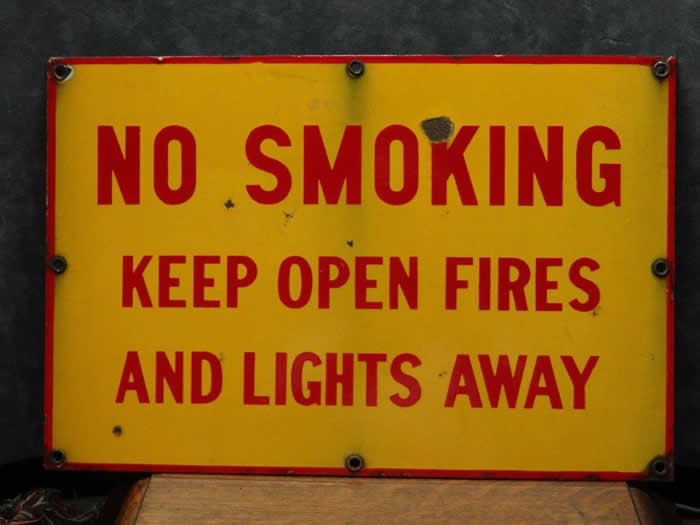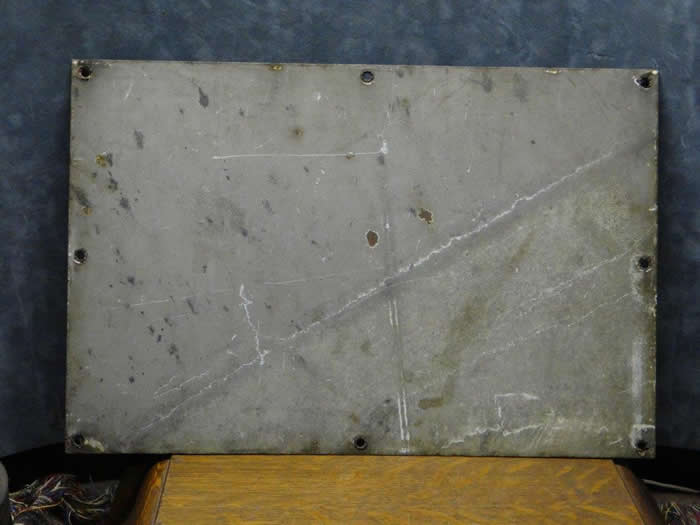 This is a unusual Red lettering on a Yellow porcelain "No Smoking" "Keep Open Fires And Lights Away" Fire Prevention Sign.
With terminology from years past. It is in Great condition with some minor chipping as seen in the photos. It measures 18 inches wide x 12 inches high.
The grommets are all intact. It has unusual color and terminology for the purpose.
List Price-----------------------------------------------------------------------$250.00