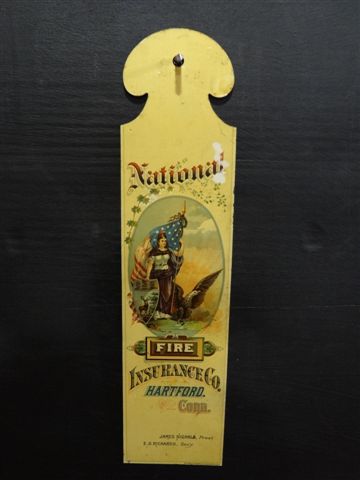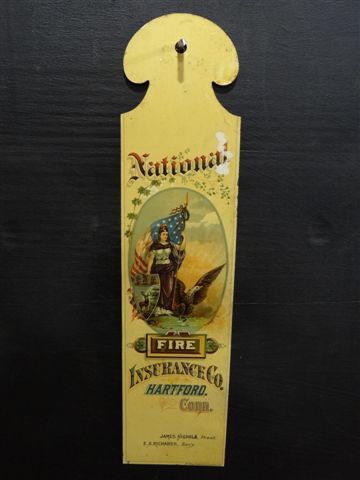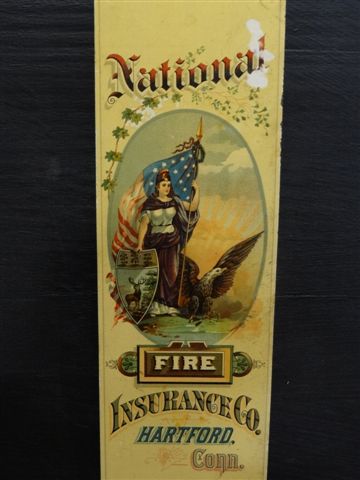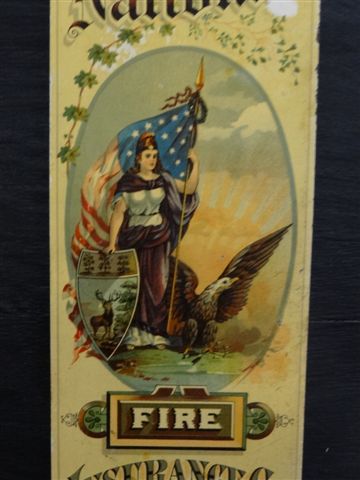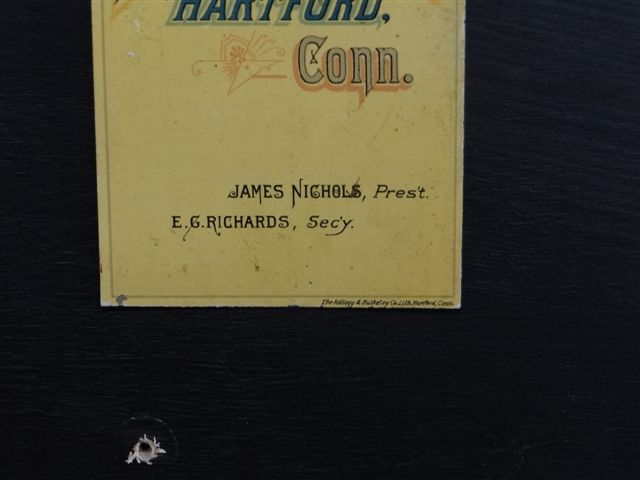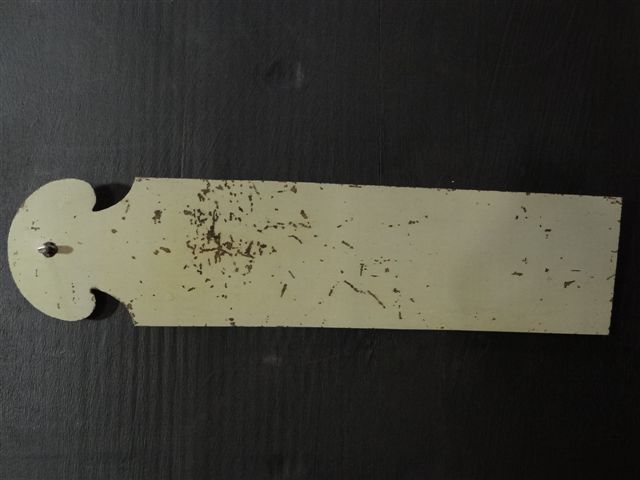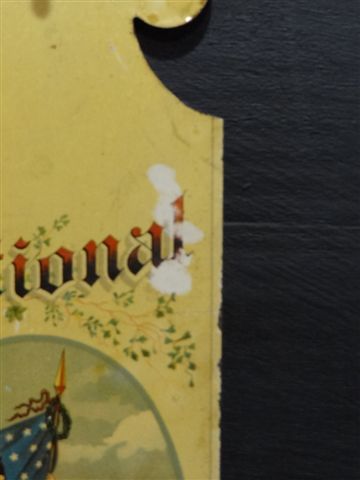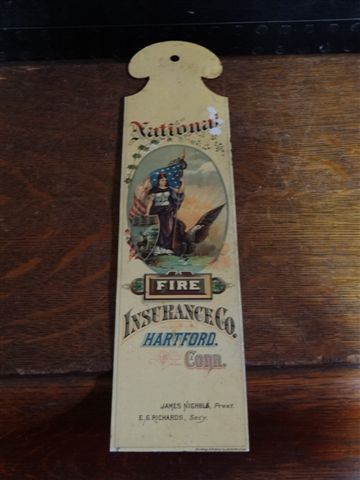 Really Neat "National Fire Insurance Company" 1800's Metal Painted Advertising Ledger Marker depicting Lady liberty with The American Flag,
A Bald Eagle on her one side and holding a Shield with a Elk on it. It is marked "National Fire Insurance Co. of Hartford, Conn., James Nichols, Prest. & E.G. Richards Secy".
It measures 12 1/2 inches long x 3 inches wide. It is in very good condition with a small paint blemish at the top of it as seen in photos.