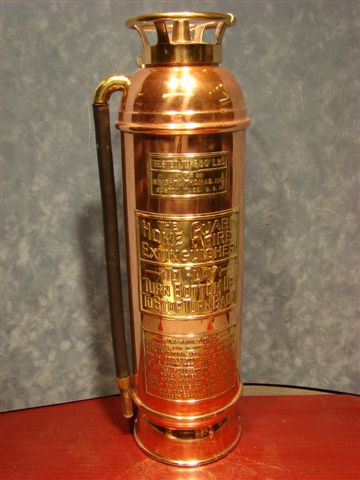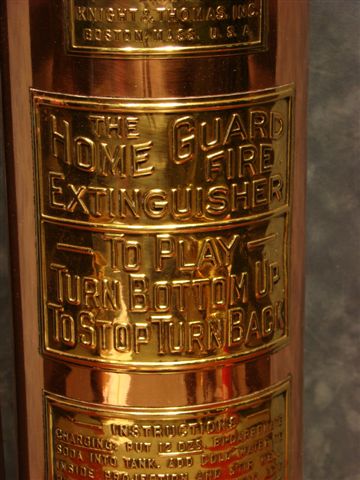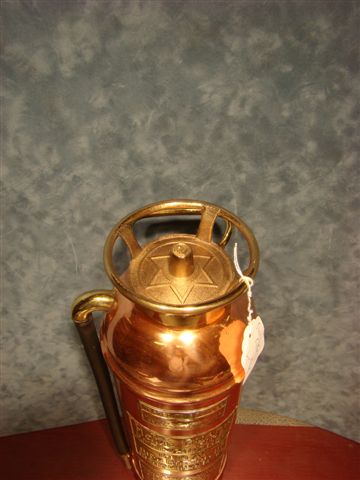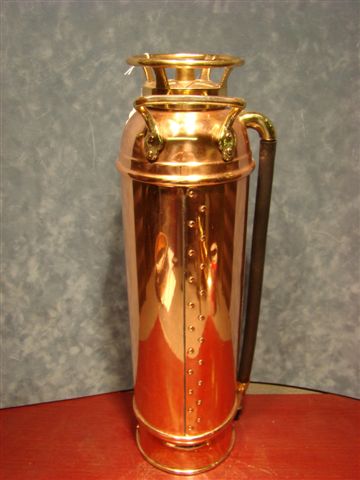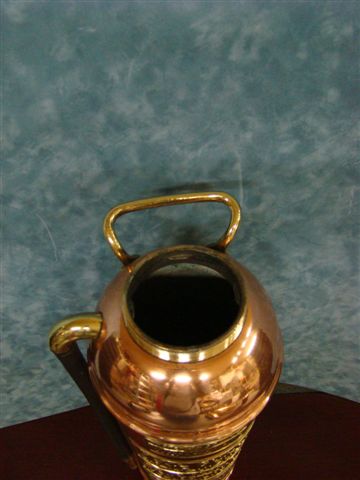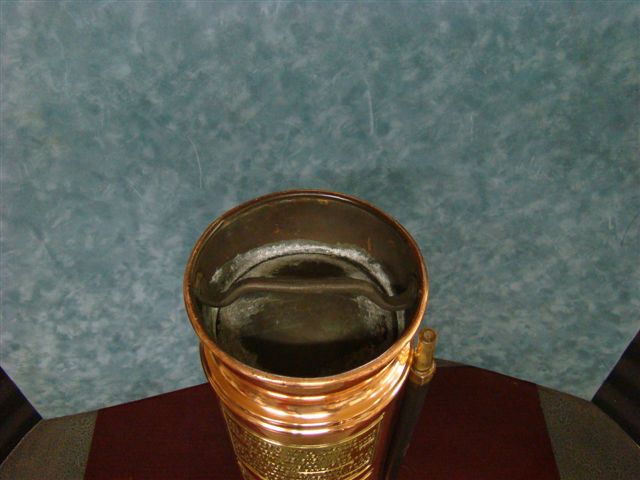 Pony Size "The Home Guard" copper/brass soda acid fire extinguisher made
by the Knight Thomas Corporation of Boston, Mass. This unique smaller size
fire extinguisher has been buffed & lacquered. It measures 5 3/4' in
diameter & stands 20" tall. It is in good shape with a few small dings as is
typical of these soft copper extinguishers. I would guess it at 50 plus years old.